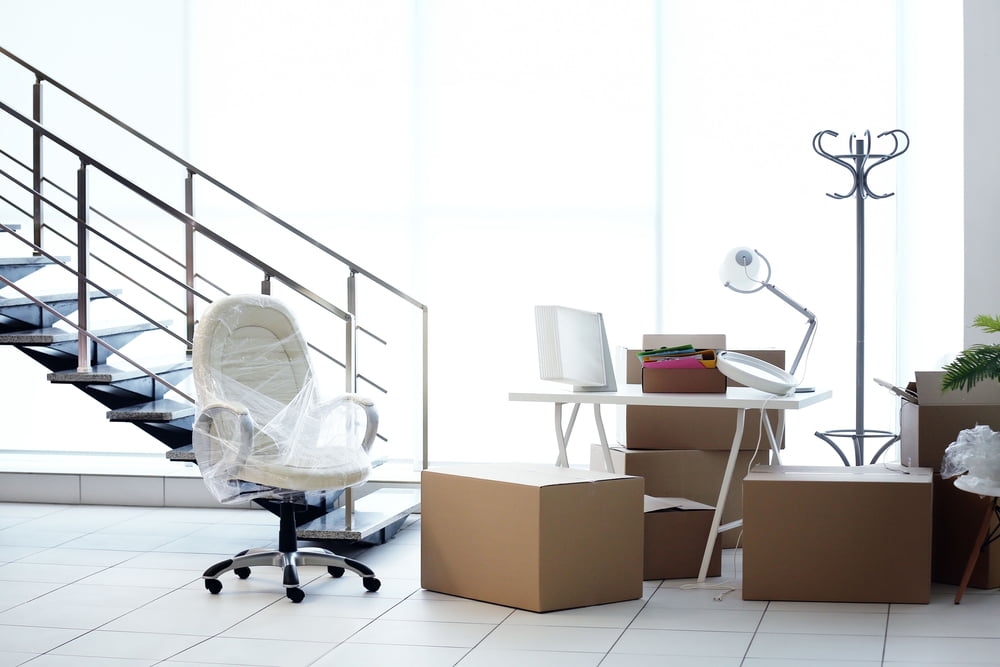 Relocations are an inevitable part of running a successful business. From large corporations expanding to new headquarters to solo entrepreneurs downsizing to a home office, just about every business will need to hire a professional office moving company at some point. If your organization has a move on the horizon, creating a moving plan and examining potential pitfalls is essential for a successful relocation.
Business Moving Tips for a Stress-Free Relocation
When it comes to business moves, things can get expensive and stressful very quickly. But it doesn't have to be that way. If you work with experienced movers, you will get guidance from the start on the best practices for a business move.
You'll also find out the common mistakes you want to avoid. At Good Greek Moving & Storage, we've seen many of the mistakes below repeatedly. When we work with business clients, we ensure that they get good advice from us throughout the process as they create and implement their moving plan.
What Are the Most Common Business Moving Mistakes?
Toward that end, we wanted to offer readers a few common mistakes to avoid. Just not doing the things below will put you ahead of the game.
Not Putting Someone in Charge
Or waiting until it's too late. It's common for businesses not to have a person in charge of the move until the last minute. The result is typically chaos in the days leading up to the movers arriving, and confusion on moving day. Someone must be in charge for things to go smoothly. Call them whatever you like – Moving Day Planner, Mover-in-Chief – but that person needs to take the lead on planning the move and working with employees and the movers to execute the plan.
They also will play a pivotal role in avoiding the rest of the issues listed below.
Trying to Move Everything
Much like people in their homes, business offices get filled up over time with stuff you don't need. As part of the business moving plan, assign a task force to go through the office and eliminate items that aren't needed for operations at your new office. This can range from outdated equipment and furniture to paper copies of old transactions.
Not Labeling Everything Properly
If movers unload unlabeled boxes from the truck, you can rest assured that not everything is going to get placed where you wanted it. One way to avoid this is to have pre-made printing labels that employees can put on boxes that have their belongings. It should include name, department and a general list of contents.
Letting Employees Handle the Move
Letting employees handle even part of a move can lead to safety issues and a higher risk of accidents. This is a liability disaster waiting to happen. The most employees should do in any move is to put their desk items into a box. They shouldn't even move it from there. All the heavy lifting should get handled by a professional moving company.
As we detailed in our features of a successful move infographic, lifting boxes and other items improperly is a common cause of injury. If employees handle the move, lifting "the right way" should be communicated before the move gets underway. In addition, letting the professionals handle the move (rather than employees) also reduces the risk of lost or misplaced boxes during the office transition.
Not Researching a Moving Company
The world is full of scam moving companies. And it's not just individuals they rip off. They're more than happy to overcharge and do poor work for businesses, as well. When you look for a moving company, read the reviews. Make sure they have the proper licensing to handle a business move (not being transparent about this is a major red flag). They should offer to come to your business and meet in-person, provide you a free estimate and talk to you about third-party moving insurance. In short, you want professional movers with a good reputation.
Moving Too Late
By that, we mean waiting to move until right before the day the lease runs out on your current building and you must be gone. A business move can get complicated. You want to have time in case you run into any delays. Not getting out of your current building on time could also cost you money.
Forgetting to Move Yourself Online
If you have a robust website and social media accounts, things can get confusing if you still have the old location online. It's especially confusing if search results in your area turn up both the old and the new address. One of the keys to local search success is staying consistent visible with all the correct contact information. Make sure you've done that and that you've sent out an office moving notice.
Not Decluttering Before the Move
One of our top moving tips for Florida relocations is to declutter, and declutter early-on. Trashing, recycling or donating unwanted items is just as important for a business as it is for a homeowner, and often plays a vital role in improved productivity. And when you need a hand, we're here to help – our commercial junk removal service will even safely dispose of items using eco-friendly practices.
Avoiding these mistakes can make your business move happen much more smoothly. Just make sure to take that first smart step and work with a professional moving company that has experience and success with your kind of move.
Expert Business Moving Services in Florida and Beyond
Trust Good Greek Moving & Storage for your next commercial or industrial relocation. We provide first-class moving, storage and junk removal services for businesses in Florida and across the country. For more information, call (561) 683-1313 or request a free moving quote today.