Florida's Trusted State-to-State Moving Company
Are you planning a state-to-state relocation for your home or business? Good Greek Moving & Storage is the premier long-distance moving company with locations across Florida. With vast experience in both the commercial and residential sectors, we know how to conduct complex moves throughout the United States. Speak with our moving specialists, and we can start planning a convenient, cost-effective relocation today.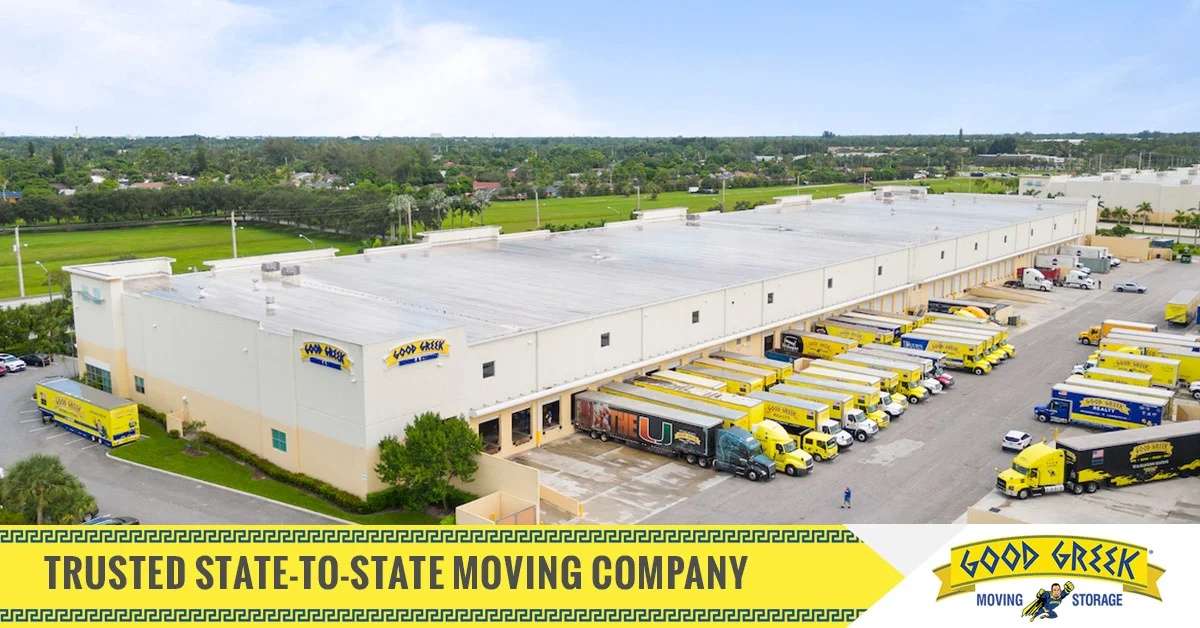 An Overview of Our State-to-State Moving Services
We have completed customer-focused nationwide relocations and comprehensive residential and corporate moves for more than two decades. Our range of services ensures we consistently deliver personalized moves for each of our clients.
Residential Interstate Moving
Homeowners and tenants can enjoy a hassle-free relocation around the U.S. with our superior interstate moving solutions. We cover everything you need for a long-distance move – planning, packing, loading, transportation, unpacking, storage and more.
Commercial State-to-State Relocations
For companies looking to move to or from Florida, our professional relocation services are just what you need. We work with restaurants, hotels, convenience stores, offices and industrial machinery.
Safe Moving Processes
Safety is at the heart of our state-to-state moving processes. From the durability of our packing materials to our complete staff training, we are committed to protecting your belongings and property.
Specialty Solutions for State-to-State Moves
Do you have any special requests for your upcoming state-to-state relocation? With a range of specialty moving services – auto transport services, piano transport, large appliance moving and even junk disposal – we cater to almost every possible moving demand.


The Benefits of Our State-to-State Moving Service
Here are just some of the reasons our clients trust us with long-distance moving.
Accurate Moving Quotes
Detailed Planning and Tracking
Understanding State Regulations
Secure Storage Units
Industry-Leading Customer Support
Countless Positive Reviews
At Good Greek Moving & Storage, we take a customer-first approach to every stage of a long-distance relocation. Moving across state lines can indeed be daunting, but our team is here to ensure a fast, convenient and efficient process.


Common Questions About State-to-State Moving
Prices for long-distance moving will vary depending on the distance and complexity of the relocation. We provide free upfront quotes for customers after discussing the requirements of the move.
Our commercial moving services are appropriate for small office moves and corporate relocations alike. We can also assist with transitions to home offices.
Yes. We can disassemble and reassemble most furniture items for maximum convenience. Check with your move coordinator for information on specific items.
Commercial and Residential State-to-State Movers