Florida's Premier Interstate Moving Company
Good Greek Moving & Storage offers a range of interstate moving services for commercial and residential clients. With years of experience and thousands of miles across town and across the country, we are the long-distance movers you can rely on. Our moving team specialists minimize disruption using proven, streamlined techniques and high-quality equipment. Are you ready to start planning your next move? Then be sure to speak with our moving team today.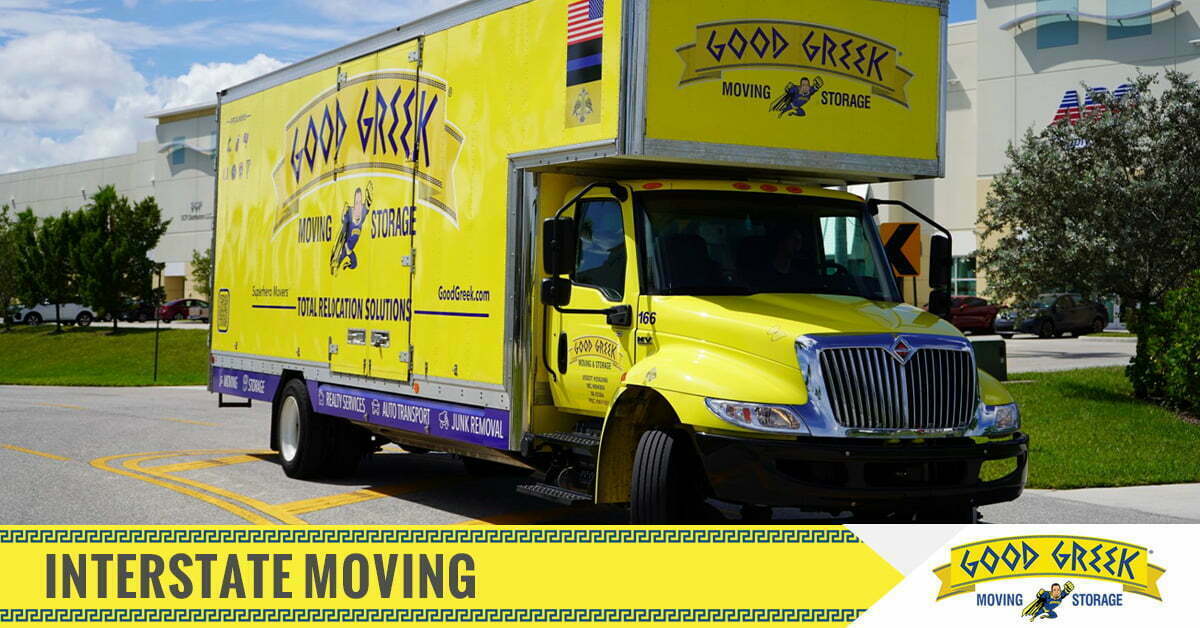 Types of Interstate Moving Services
Our cross-country moving experts are available for all types of relocation challenges. Here are some of our popular services.
Apartment and Condo Moves
We regularly help people who are moving to new states with minimal possessions. From apartment and condo moves to job transfers and student moves, we offer fast, convenient solutions.
Residential Interstate Moving
As part of our full-service nationwide moving service, we pack, load and transport belongings from larger family homes.  So whether you're a first-time home buyer or a senior retiring to a new state, we've got you covered.
Corporate Relocations
Florida businesses trust Good Greek Moving & Storage for corporate relocations across the country. We even offer first-rate international moving services for offices, hotels, restaurants and more.
Long-Distance Auto Transport
Driving long distances exposes vehicles to dirt, road debris and wear. Instead, use our professional auto transport solutions for convenient door-to-door deliveries.
Storage for Interstate Relocations
Commercial and residential relocations are made easy with access to secure storage facilities. Use our storage units until you are free to take delivery of your possessions.


Full-Service Statewide and Long-Distance Movers in Florida
Our interstate moving solutions cover everything you need for a straightforward relocation.
Licensed and Insured
Moving and Packing Supplies
Packing and Unpacking
Loading and Transportation
Fragile and Heavy Items
Junk Removal and Debris Disposal
White Glove Moving Services
We are always accessible to our moving clients with 24/7 customer support. And backed by our years of experience, we successfully conduct comprehensive moves anywhere in the country.


Common Questions About Interstate Moving
We operate a junk removal and debris disposal service to help clients remove unwanted items and declutter their home or office. Our services are available for apartments, houses, offices, construction sites and other locations.
Interstate moving companies must be registered with the Federal Motor Carrier Safety Administration (FMCSA) and have a USDOT number (a unique identifying number).
We provide high-quality packing materials, including durable boxes, strong tape and padding. Our professional packing team is trained in packing and loading techniques, offering a fast and safe way to transport items.
Get Help for Interstate Moving From Florida
The pros at Good Greek Moving & Storage are trusted long-distance movers based in Palm Beach, Fort Lauderdale and Tampa. Contact our specialists to discuss interstate moving services. To learn more, call (561) 683-1313 or request a free interstate moving quote today.