Moving Insurance Basics
Moving insurance is among the most common needs involving a Florida relocation. Trusting a moving company with personal belongings is an essential part of the process. And while significant damage is rare, having insurance brings valuable peace of mind. Here are the main factors you should know about moving insurance.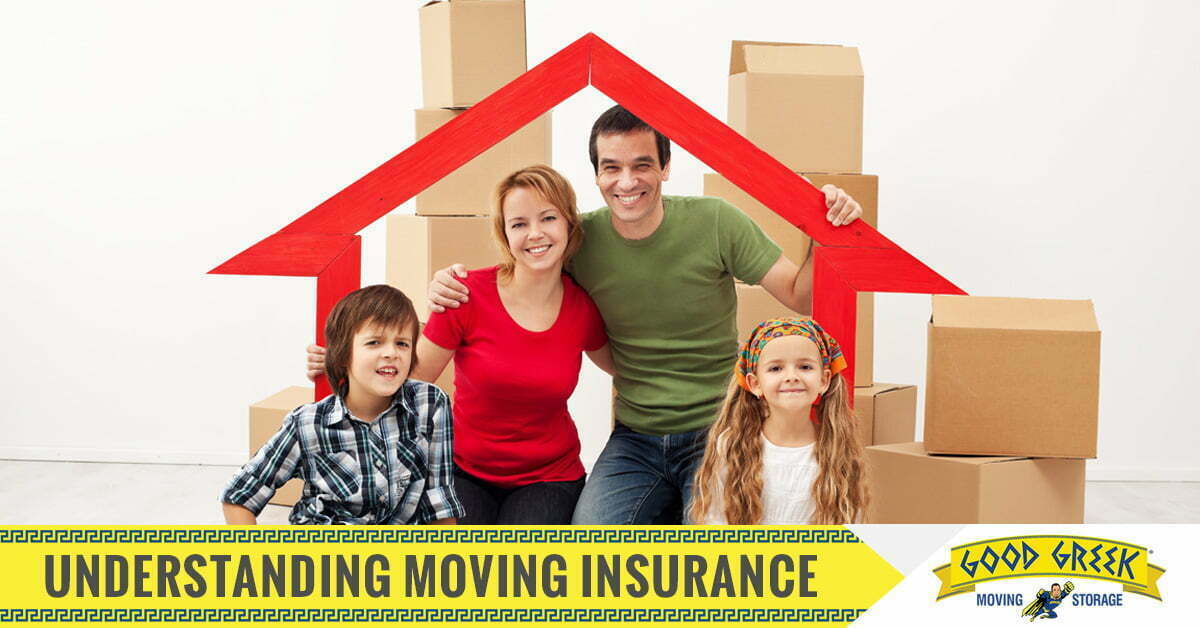 It's important to have because homeowners or renter's insurance may not cover your belongings during the move itself. Not having coverage can be a mistake because during a move, many unexpected events can happen.
We at Good Greek Moving & Storage are confident in our ability to move your belongings safely and securely, no matter how many items you have or how far you are moving. We also recognize that the unexpected can happen and that clients should feel comfortable with their move. That's why we always help clients in working through what type of insurance they need.
Why You Need Moving Insurance
Many people purchase moving insurance because it protects the value of their possessions. If you move yourself, you don't have this advantage. But if you hire a professional mover, you can have the security of knowing that your belongings are covered in case of loss or damage.
When you've hired a moving company, once they put your items on the truck, those items are out of your hands. Many feel more secure by having protection in place in case anything goes wrong. This is why Good Greek Moving & Storage encourages all clients to look at their insurance options.
Types of Coverage
There are generally three different types of moving insurance. These insurance types are usually appropriate for most Florida residential moves.
Basic carrier liability. You will want to check with your movers to get the details of what their basic carrier liability policy covers. This coverage is free and part of professional moving services. Typically, the coverage is based on weight and pays up to 60 cents per pound for each item. Obviously, with some items, weight is not a good measure of value ( a flat screen TV, for example). That's why many want to purchase a higher level of insurance.
Full value protection. This may go under the term "full replacement value protection." This insurance pays the current market replacement value for any items, replacing the item with a similar item or paying for repair of an item. Many of these plans come with a deductible. In this type of policy, you want to ensure you understand how replacement value is determined and any limits placed on the mover's liability.
Separate liability insurance. This optional insurance may vary by state. Typically, it pays the insurance amount purchased minus basic carrier liability (the 60 cents mentioned above, although some carriers may offer less).
Top Providers
Some of the better known companies that provide moving insurance beyond the basic carrier liability coverage include the following companies, Most of these were highly rated in in multiple rankings, including a list from Bezinga.
State Farm
Baker International
Relocation Insurance Group
Lakeland Insurance
UNIRISC
It's also smart to check with your homeowners' or renter's insurance to see if it offers any coverage for moving beyond what is in your current policy.
How To Choose A Moving Insurance Company
The first issue is to identify companies, like those listed above, that have a good reputation and all the proper licensing to provide moving insurance. You value your belongings. You want a policy from a company that has a long track record and a good reputation.
The next step is to find a company that offers what you want. Be prepared for many variations of the types of coverage listed above. Companies may offer policies that are item by item. There may be special policies for more expensive items, such as artwork or high-end cars.
The decision ultimately rests with you. Even movers with a great deal of experience and a stellar reputation understand the need to feel secure during a move. Whatever level of protection makes you feel less stressed about your move is the way to go.
Keep in mind, however, that some of the most comprehensive coverage can prove costly. You'll want to balance your comfort with what's practical for your pocketbook. Also, a good first step before even considering buying insurance is to hire a mover you can trust to work hard to keep your items safe – and one that will help you find the right insurance for your move.
Fully Insured Florida Moving and Storage Company
Good Greek Moving & Storage is a fully licensed and insured moving company with locations in Palm Beach, Fort Lauderdale and Tampa. To discuss a local, national or global relocation, call (561) 683-1313 or request a free moving quote today.