Miami Lakes Commercial and Residential Local Movers
You found the perfect home, the perfect location, now it's time to find the perfect moving company serving Miami Lakes for your next big move. Don't put your move into the hands of an inexperienced professional. Let our top-rated moving service help you get from point A to point B with less stress and at a competitive price.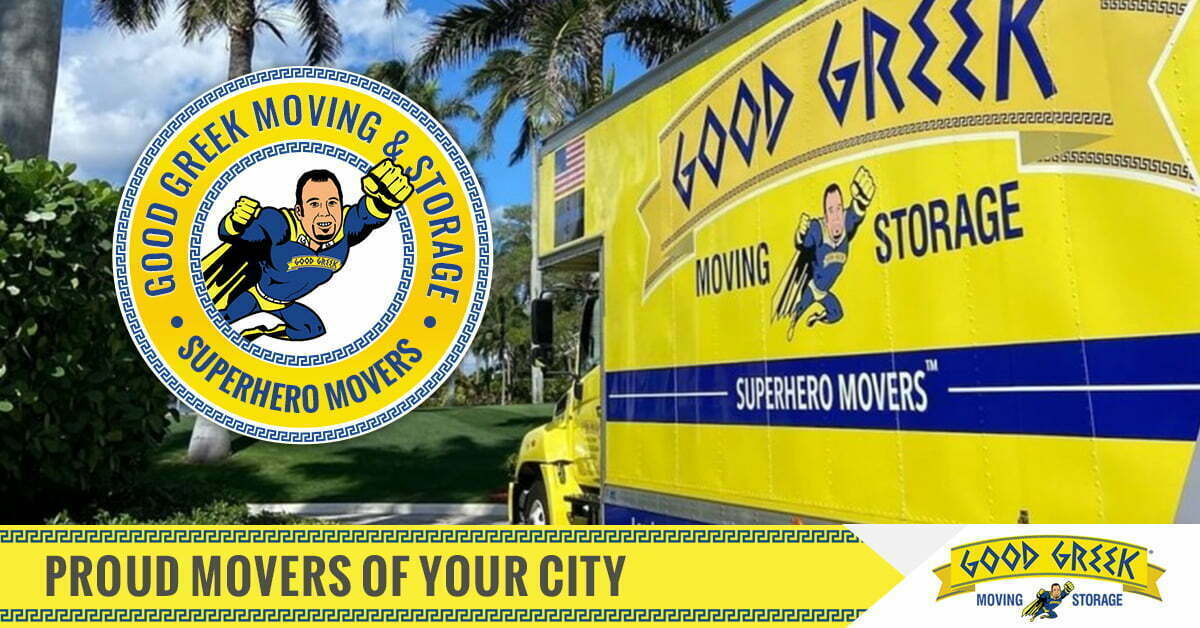 At Good Greek Moving and Storage, we have a strong commitment to giving our customers the best experience possible with their move. Our 5-star ratings on Google from verified customers say a lot about our work as professional movers. Our top-notch customer service has made us one of the highest-rated local South Florida moving services in Miami-Dade County. We're the official mover of the Miami Marlins. We're sure we can help you, too!
BEST MOVE EVER
Moving doesn't have to be stressful. At Good Greek Moving and Storage we are the only company in South Florida to offer the best move ever. It doesn't matter if you're moving within South Florida or states away. Our goal is that you will have a stress-free move that is on budget and on time. We specialize in serving Miami-Dade County, Palm Beach County, Martin County, and Broward County.
Why Move to Miami Lakes?
One of the 10 fastest-growing cities in Florida
WalkScore® of 35
Easy commute time (under 30 minutes)
Good Greek Moving and Storage is all about helping you create the life you want, starting with your move to South Florida.
GET A FREE MIAMI LAKES MOVING QUOTE
Think you're ready to take the next step? Then it's time to get your quote! Get a free price quote estimate by completing an inquiry form or calling us today. We offer free price quotes in writing! Remember: we stand by our quotes. You won't get one price from us today and a new one next week for the same request.
SAVE ON MOVING COST
Keep the cost down on your next move. Good Greek Moving and Storage promotional offers provide money-saving discounts to help lower the cost of your local or long-distance move.  We also offer special discounts for our military and First Responders.
TOP MIAMI LAKES MOVING SERVICES
Complete moving services (boxes, packing, assembly, moves, and storage).
Residence and business moving services for the Miami area.
Moving to and from apartments and condos.
Relocation moves with door-to-door delivery.
TRUSTED MIAMI LAKES FLORIDA MOVERS
Our commitment to our customers is second to none. We value your time and promise and on time move every time. Are consistent high level and 5 star ratings on Google and Yelp show that we keep this promise.
Let us help you make your next move! Whether it's locally or to a new city in South Florida. We're here to help you take the stress and worry out of moving, so that you can have an easier transition into your new place.
MIAMI LAKES MOVING RESOURCES
Contact Us for Local Moving Services in Miami Lakes and Beyond
Are you planning a move in the Miami Lakes area? At Good Greek Moving & Storage, we deliver full-service local relocations in the commercial and residential sectors. To discuss a local move, call (561) 683-1313 or request a free moving quote.