Full-Service Moving and Storage for Senior Citizens in Florida
Good Greek Moving & Storage is a trusted local moving company for senior citizens in Florida. With more than two decades of experience, we provide tailored moving services for the unique requirements of seniors. Whether you are downsizing to a smaller property or transitioning to an assisted living community, our compassionate moving team ensures a hassle-free relocation from start to finish. And with offices in Fort Lauderdale, Tampa and West Palm Beach, we are equipped for fast, affordable moving statewide and across the country.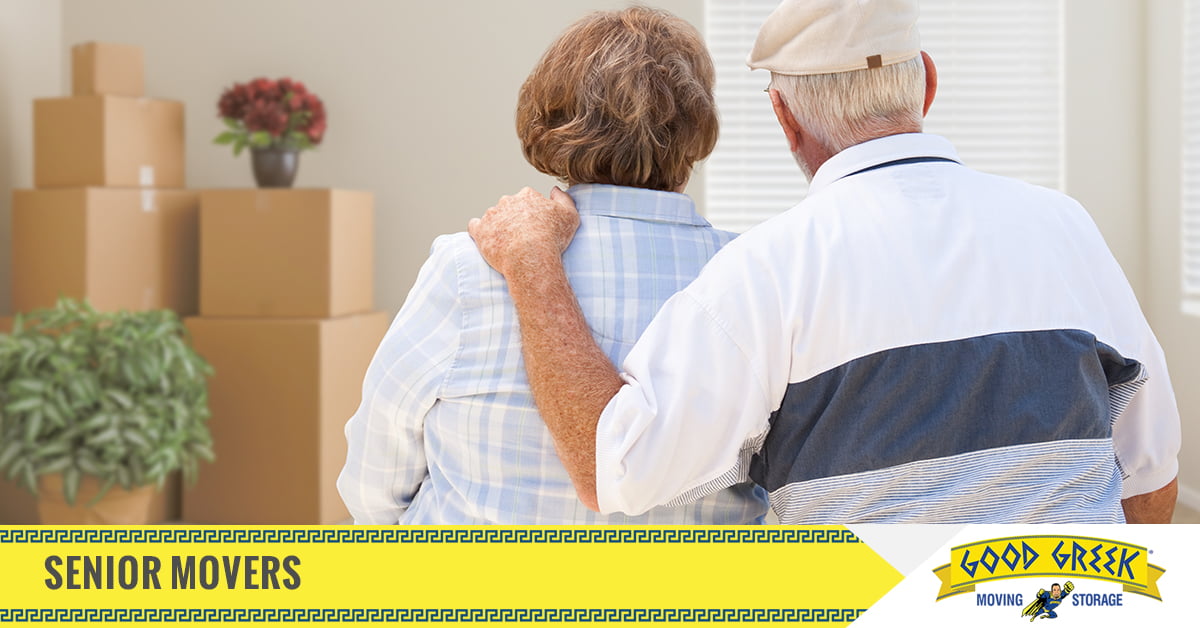 Comprehensive Senior Moving Services in Florida
At Good Greek Moving & Storage we recognize that every move is different, and our senior clients require personalized relocation services. Here are just some of the senior moving services we can provide.
Moving Consultation
Speak with a personal moving coordinator to outline your needs during a move. With vast senior moving experience, we understand the emotional and logistical challenges of moving in one's later years.
Packing and Unpacking
Our expert packers use high-quality materials and proven techniques to protect your treasured possessions. We offer comprehensive packing services, including unpacking at your new home.
Downsizing Assistance
Many seniors choose to downsize to a retirement community or smaller apartment. As part of a senior move we can provide junk removal solutions, such as recycling, donating items, or safe disposal.
Relocation Services
Our personalized moving approach means you can choose what you need for your move. We can deliver a full-service relocation or just cover transportation of your belongings – it's your decision.
Storage Solutions
As you transition to a new home or retirement space, our secure storage facilities can make all the difference. We can store goods of all sizes until they are ready to be moved, sold or otherwise disposed of.
Our Personalized Senior Moving Solutions
Senior relocations often require careful planning, communication with family members, or working with retirement community coordinators. As senior moving specialists we have experience in a wide variety of relocation options.
Assisted Living Community – Move to a residential setting with personalized care using our compassionate relocation services.
Smaller Home or Apartment – Take advantage of our packing, storage services and disposal solutions for a straightforward downsizing experience.
Nursing Home – We provide a smooth transition to nursing homes in Florida and nationwide.
Family Home – Enjoy a seamless relocation into the home of family members or friends, including unloading, setup services and furniture reassembly.
Common Questions About Senior Moving
The cost of a senior move will vary depending on several factors – the types of services needed, the distance between locations, the number of possessions and more. However, we consistently aim to provide clients with a white glove moving service at affordable rates.
Yes. We are fully insured and licensed to conduct moves in Florida, throughout the United States, as well as around the world.
The time to complete a senior relocation depends on the requirements of your particular move. We regularly conduct same-day and next-day moves, including packing, transportation and unloading at the new property. Please request a free moving quote for an accurate assessment.
Established Moving and Storage Services for Senior Citizens in Florida
Good Greek Moving & Storage provides relocation services for seniors moving in Florida and throughout the United States. Count on our skilled team for packing, loading, transportation, storage and downsizing solutions at affordable rates. For assistance, call (561) 683-1313 or request a free moving quote today.