Best Intrastate Moving and Storage Services in Florida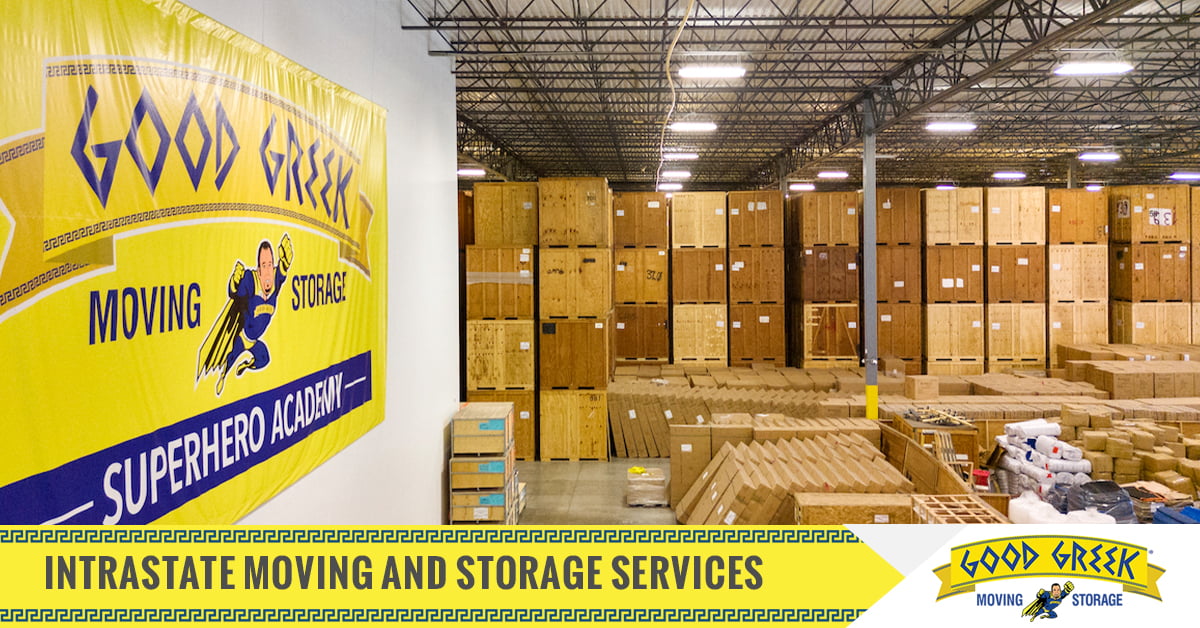 With a diverse range of home and business clients, we thoroughly understand the need for a personalized moving experience. And thanks to our streamlined packing, transportation and unpacking processes, you can rely on us to take the stress out of intrastate moving.
How Our Intrastate Moving Process Works
While every move is indeed different, some crucial factors are integral to a successful relocation in Florida.
Planning
We take time to first understand your specific needs, and this allows us to construct a customized moving plan. As a full-service moving company, we can offer a personalized approach that can include packing, loading, transportation, storage, junk removal, auto transport and more.
Estimate
When we have a clear understanding of your moving requirements, we provide a transparent, accurate quote for moving costs.
Packing & Loading
Our expert team uses durable packing materials, state-of-the-art equipment – plus our years of experience – to complete the packing and loading process. Services include furniture disassembly and reassembly, appliance transportation, as well as white glove solutions.
Transportation
Home or business belongings are transported using our clean, modern fleet of moving vehicles. Our drivers are trained to expertly navigate Florida's roads, ensuring the safe arrival of your belongings.
Unpacking & Settling In
Upon arrival at your new house, apartment or business premises, we unload and unpack all items for maximum convenience. Our goal is to make an intrastate transition as easy as possible for clients.
Why Choose Our Intrastate Moving Services?
Preparing for a Florida relocation? Here's why you should call Good Greek Moving & Storage.
Trained and Reliable Professionals
Fully Licensed and Insured
Full-Service Movers for Added Convenience
White Glove and Specialty Moving Services
Upfront Estimates and Responsive Customer Support
Whether you are a homeowner, tenant, small business owner, or represent a large organization, our intrastate moving services cover everything you need for a convenient, straightforward relocation.
Common Questions About Intrastate Moving
The time required to complete a Florida move varies, depending on the complexity of the process along with travel time. Typically, most intrastate moves are completed within one or two days.
Yes, we provide storage services for an intrastate move. We operate climate-controlled storage facilities to protect belongings on a short-term or long-term basis.
We are equipped to transport office equipment, documents, computers and more within Florida and beyond. Along with minimal disruption, our commercial intrastate moving teams ensure convenience (and confidentiality) throughout the move.
Florida's Preferred Intrastate Moving Company
Good Greek Moving & Storage is a full-service moving company for residential and commercial clients in Florida. When you need help with an intrastate relocation from anywhere within the state, speak with our team today. Call (561) 683-1313 or request a free moving quote now.