Comprehensive Moving Out Checklist for Homeowners
From decluttering and canceling utilities to transportation and unpacking, a lot goes into a house move. As established local movers in Florida, we have completed countless moves and can overcome every type of relocation challenge. We want to relieve the stress on homeowners with our best tips for moving out and settling into a new property. Here is our hassle-free moving checklist for Florida homeowners.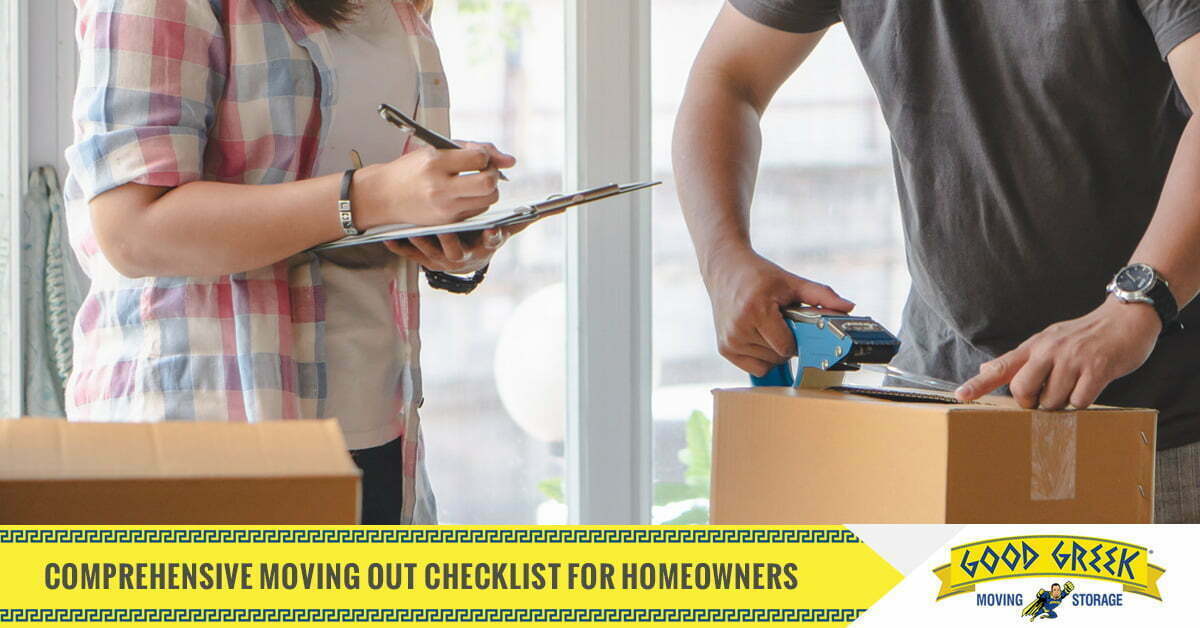 Moving Checklist for Homeowners
Starting early is the key to success with moving to a new location. While we include some recommended timeframes, giving yourself as much time as possible will take the pressure off.
8 Weeks Before the House Move
Hire a Moving Company
Hiring a moving company early in the process helps determine the schedule. Local and long-distance movers are often most busy during the beginning and end of a month, and throughout the summer. With advanced booking you can secure a date and start developing a moving plan.
Keep a Room Inventory
Go through each room and inventory the items you intend to keep. Before you start decluttering it's helpful to know what possessions will be coming with you, and to determine if specialized moving requirements exist, such as piano moving.
Start a Moving Folder
Keep all your moving-related documents in one place. Moving has many components, so create a folder for all quotes and receipts – and your inventory list.
4 Weeks Before the House Move
Start the Decluttering Process
Most homeowners acquire many possessions over the years. Fortunately, moving to a new home is also a chance to assess what you really need, and what you don't! At Good Greek Moving & Storage, we offer a junk removal service for homeowners, making it easy to recycle or dispose of any unwanted items.
Begin Packing Non-Essential Items
The approach a homeowner takes to packing is going to vary depending on their needs. While it is possible to include full-service packing from your local or long-distance moving company, some people prefer to get started early. Your moving team can provide packing supplies if you decide to do some advance packing, or you can leave it up to the trained packers on moving day.
Notify Important Parties
Staying organized is crucial to reduce stress during a house move. Remember to inform all relevant parties about your upcoming address change, such as banks, insurers, utility providers and so on.
2 Weeks Before the House Move
Arrange Storage Services
Storage plays a vital role in many residential moves. Whether you have larger items that need expert handling or your new property requires some maintenance work, access to storage will prove to be quite convenient. Homeowners working with the Good Greek team can place items in our secure, temperature-controlled facilities until they are ready for transportation.
Pack an Essentials Box
Pack a box containing everything you'll need immediately after the move, such as toiletries, chargers, basic kitchen items and a change of clothes. While your movers will unpack your items on arrival, having essentials close at hand is valuable.
Moving Day Tips
Supervise the Move
Make yourself available on moving day to answer any questions. Thanks to advance planning and guidance from a moving coordinator, all stages of the move will be in good hands. However, you may want to advise on specialized moving requirements such as transporting fragile possessions.
Check Your Inventory
Check the inventory to ensure all items are accounted for and loaded for the move. As part of the packing services, your items will be carefully labeled and ready for efficient unpacking at the new home.
Complete a Final Walkthrough
Before leaving, complete a walkthrough of the house to ensure there are no items left behind. You can also use this last assessment to make sure the property is clean and ready for the new buyers.
Local vs. Long-Distance Moving Tips
Whether you are moving within the same neighborhood or to an entirely different state, a residential move offers many similar challenges. However, depending on distance and location, there are additional factors to consider.
Long-Distance Moving
Long-distance moves might require car, motorcycle or van transportation. Your moving company should provide auto transport services using safe carriers for cross-country travel. In addition, storage services are often a necessity for homeowners moving between states.
Local Moving
Moving locally is often more convenient than a cross-country move yet still requires careful planning. Focus on the decluttering process, and be wary of DIY moves that often become time-consuming and unexpectedly costly.
Leading Florida Movers for Local and Long-Distance Relocations
Good Greek Moving & Storage is the premier moving company for Florida homeowners. With locations in Fort Lauderdale, Tampa and West Palm Beach, we provide full-service moving wherever you need to go. For assistance, call (561) 683-1313 or request a free moving quote today.