If you're looking for a trustworthy, experienced local moving company, you've come to the right place.
Headquartered in West Palm Beach, the hard-working people at Good Greek Moving & Storage know Florida because we live here … just like you. We're even the official movers of the Miami Marlins and Tampa Bay Buccaneers!
In short, when you are making a move in Florida, you want local movers who know the area inside-out.
From Miami to Ft. Lauderdale or Kendall to Boca Raton, Good Greek Moving & Storage works hand-in-hand with local residents, businesses and commercial clients. We understand the stress and hassle of moving. We pack, transport and unpack your belongings smoothly and safely to ease your mind.
We treat each client (and job) as serious as the next.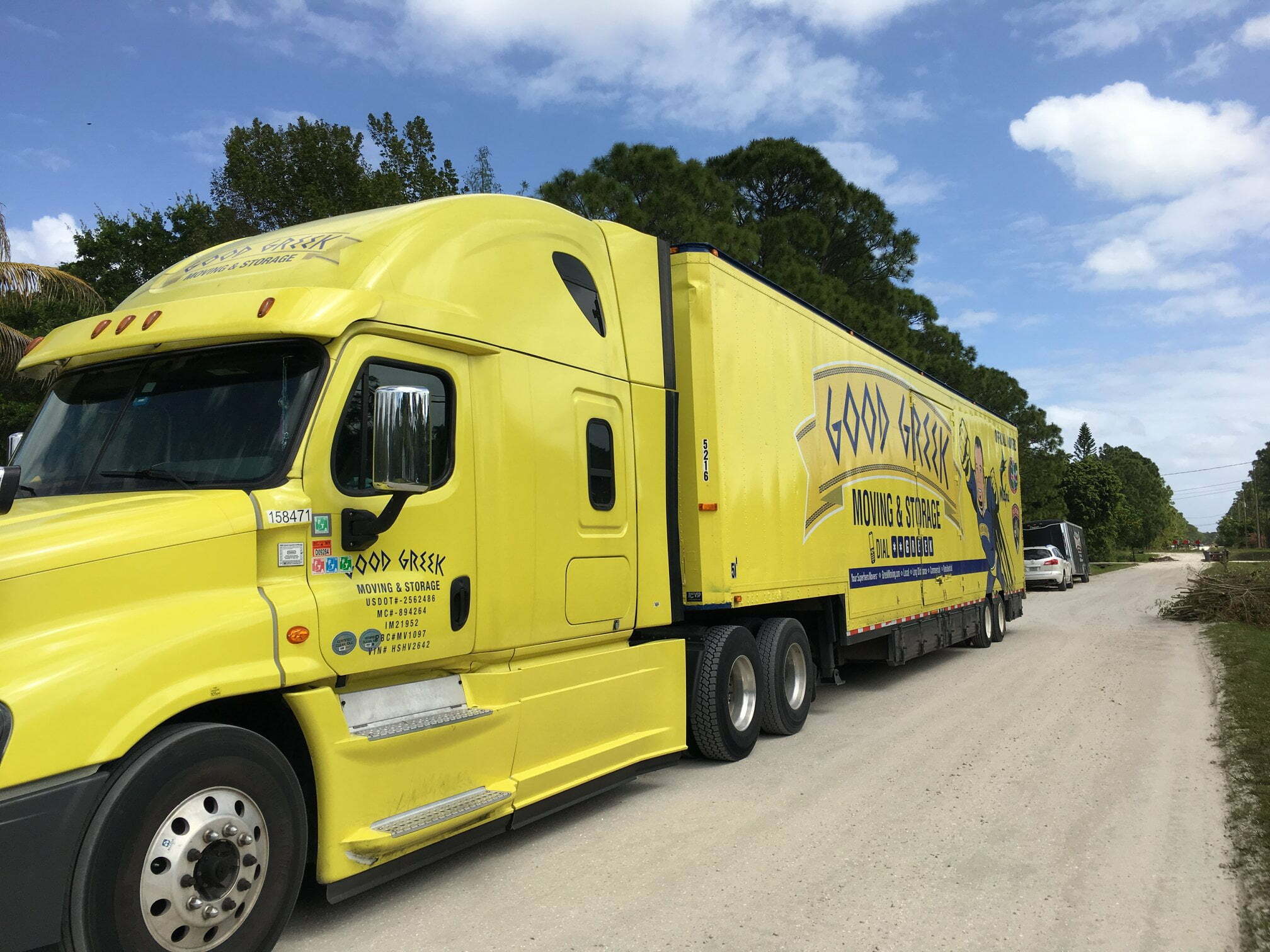 We work with people in every kind of circumstance. We move houses, condos and apartments. Whether you have a one-bedroom apartment or a luxury home with antique furniture, we treat every client with the same care and respect.
Our job is to make this as easy and affordable as possible.
From the moment Jack came to our apartment to see what needed to be moved, we knew we were in great hands.
Good Greek Moving & Storage Offers:
FREE in-house estimates – no last-minute price hike surprises
Prompt, polite and strong uniformed movers who ensure your items are packed carefully and correctly
Complete packing/unpacking services (and supplies)
24/7, 365 client support
Careful disassembly/reassembly of your furniture
Why Choose Good Greek Moving & Storage?
We have forged a reputation for offering fair, affordable local mover services. Our process is straightforward. Once you contact us, we come to your home and develop a free local moving quote. That price is "cool," meaning there will be no last-minute price increase surprises.
Once we come to an affordable agreement, we are open 24/7/365 to answer any questions as your moving day draws closer. On the big day, we can handle the disassembly and reassembly of furniture. We offer full packing and unpacking services. We can also provide safe and secure storage of your belongings(if needed).
It will be your "Best Move Ever."
We're Everywhere in South Florida
We pride ourselves on serving the communities in which we live. We also are honored by the trust our South Florida neighbors invest in us. We earn that trust by providing local moving services to every corner of the state, including Coral Springs, Deerfield Beach, Fort Pierce, Jupiter, Miami Beach, Parkland, Port St Lucie, Wellington and elsewhere.
How Much Will My Local Move Cost?
Good Greek offers free in-home estimates for your move. Because each local move is unique, our experts assess the amount of items and the time needed to pack, transport and unpack them safely and securely. Good Greek believes in fair pricing, offering the most affordable rates in the business. Oh, and make sure to ask about our special offers for local moves.
There are enough stressful issues involved with any kind of relocation. Choosing the best local mover shouldn't be one of them. Contact us about how we can make your South Florida local move your "Best Move Ever."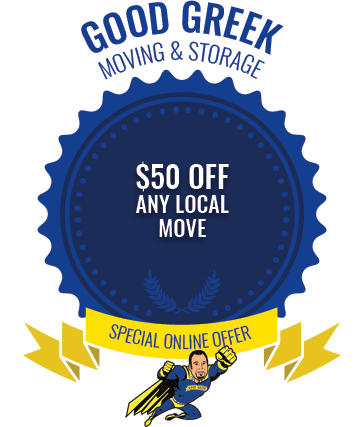 Free Local Move Estimates (561) 683-1313