Explore A Franchise Opportunity With A Successful Moving Company
With decades of moving experience, the experts at Good Greek Moving & Storage know what does and doesn't work when it comes to running a moving business.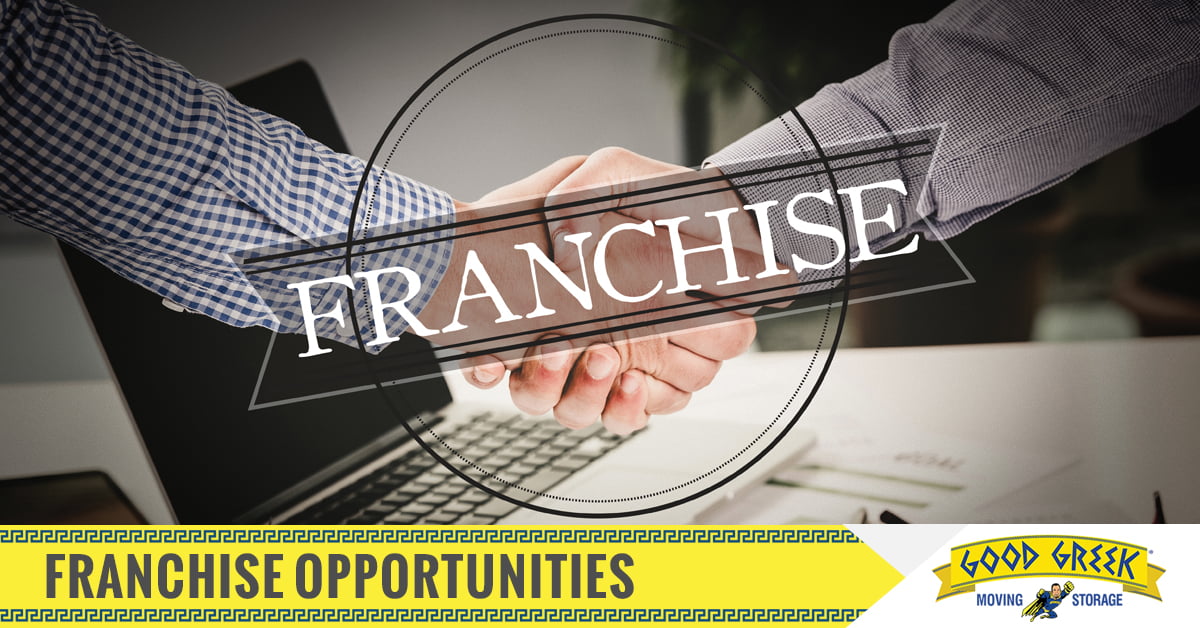 Millions of people move every year in the United States. The industry saw $18 billion in revenue in 2019, and that amount is expected to increase in the coming years, according to a report by IBISWorld. There's never been a better time to get into the moving industry with a Good Greek Moving & Storage franchise.
What Services You Can Offer As a Franchise
Every year, millions of Americans must choose a moving company. Customers want consistency and dependability when making this choice. They also want high-quality services that include packing, disassembly of light furniture, packing materials, free in-home estimates, and storage services.
Good Greek Moving & Storage meets all those needs. You will get a franchise in a geographic area with a high density population and large pool of potential clients.
Why A Good Greek Franchise?
Founded by former police officer Spero Georgedakis, Good Greek Moving & Storage quickly developed a strong reputation in a South Florida market where competition between movers is fierce. Located in West Palm Beach, Good Greek Moving & Storage has spent years developing its brand by working in one of the busiest states in the U.S. for movers. That includes offering the Best Move Ever to customers.
In addition to a stellar reputation, Good Greek Moving & Storage has become the official mover of the Miami Marlins, Florida Panthers, Miami Heat, Florida Gators, NASCAR's StarCom Racing Team, the University of Miami Hurricanes, The Honda Classic PGA Tour event, Inter Miami CF, Lynn University and SunFest in West Palm Beach.
Why The Moving Industry?
Every year, about 35.3 million people in the United States move to a new location. It's an area where demand is always strong for excellent customer relations, ethical practices and high-quality services.
The industry also has attracted many "fly by night" businesses that have made consumers wary of scams. That's why teaming up with a proven brand can immediately elevate franchise owners above the competition and offer more opportunities with a steady, large pool of potential customers.
The Opportunity With Good Greek Moving & Storage
Good Greek Moving & Storage excels in all the areas that make a mover stand out from the competition. We offer a proven model developed in one of the nation's most competitive markets. Our emphasis is on bringing professionalism and elevated customer service to the moving industry.
We've also developed a wide range of revenue streams, which include the following.
Local and long-distance moving services
Business moves from both large corporations and small businesses
Packing services
Packing supplies
Facilities for both short-term and long-term storage
The Good Greek Moving & Storage approach involves end-to-end services, from helping customers organize the move with a free in-home estimate to offering everything they need for packing, transporting and storing their items. It's the perfect franchise opportunity for motivated entrepreneurs ready to dedicate themselves to learning and implementing a proven business model.
Franchise Opportunities Available In These Markets
CHARLOTTE – DALLAS – DENVER – FORT WORTH – JACKSONVILLE – NASHVILLE – PITTSBURGH – RALEIGH – SALT LAKE CITY – SEATTLE