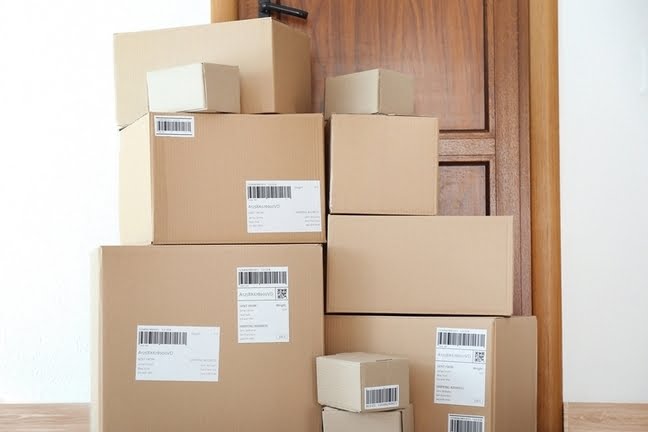 When you're moving, the last thing you need is to get caught without an important item you absolutely needed to complete the move. Because when that happens, everything grinds to half while someone runs out to get whatever is missing.
It's a giant pain. It also causes people to get behind their moving deadlines. And that causes more stress – the last thing anyone needs as they get ready to move.
This checklist of 11 must-have items can help keep this from happening to you.
The Must-Have Packing Supplies Checklist
This list includes 11 of the most important packing supplies you need for any move. It doesn't include specialty items to move, for example, a piano or a classic car. Professional movers can give you the lowdown on any special supplies you need for your situation.
Moving Boxes
The most important item on the list. Everyone knows they need boxes. However, they often make mistakes in two areas: not getting enough boxes, and not getting a variety of boxes. Get enough small boxes to carry heavy items such as books. Large boxes work best with lighter items such as sheets and blankets. Uses small-to-medium size boxes with dividers to carry breakables such as dishes.
Bubble Wrap and Packing Paper
Both bubble wrap and packing paper keep fragile items from breaking and getting cracked or chipped. Packing paper works well to fill empty spaces in boxes with dishes. Bubble wrap works best when you have to wrap odd-shaped items.
Moving Blankets
If you hire a moving company, they will furnish you with moving blankets, also called furniture pads. Most people use them to wrap furniture and keep them from suffering nicks, cuts and scratches. You can use blankets as a replacement, but moving blankets typically have more padding and provide better protection.
Packing Tape
The rule on tape is the same as it is with boxes – you will likely need more than you think. Use tape guns to make it easier. You'll want shipping tape, duct tape and masking tape to make labels. Buy sticker labels if you don't use masking tape.
Box Cutters, Scissors
You'll want both to handle opening boxes and cutting tape (if you don't use a tape gun).
Plastic Stretch Wrap
Plastic stretch wrap is useful for wrapping dressers and bureaus. It keeps drawers from sliding open. If the dresser is not too heavy, you can simply wrap the dresser with everything in it and put it on the truck. It also works well with cutlery and utensil trays, couches, chairs and other soft furniture. This one is essential to keep your furniture from getting scuffed up.
Labeling Material
This could involve just a Sharpie if you want to simply label boxes by writing on the outside of the box. Others prefer a color-coded system using stickers. You also can purchase moving labels made especially for the purpose of labeling boxes.
Cargo Straps
You use cargo straps on the trucks to keep items from sliding around. The straps secure your boxes and other items to the side of the truck, or to each other. You can use rope for this purpose, as well, although cargo straps are made especially for this job.
Dollies and Hand Trucks
If you're moving yourself, a dolly is extremely important. They're perfect for moving bulky items and heavy items. You can usually rent a dolly for much less than if you buy a dolly.
Trash Bags. Ziploc Bags
However, everyone ends up with random items that don't require formal packing. Plush toys, stuffed animals, extra linens and towel can get put into trash bags and even used as buffers between other items in the truck. They also can line boxes that contain things that can spill, such as shampoo, conditioner, lotions and liquor. Ziploc bags are perfect for carrying screws, batteries and other little items.
Gloves
Don't forget to protect yourself while moving. Get a well-made pair of work gloves that can prevent your hand from slipping and protect you from cuts and scrapes.
This list can get you started on getting the packing supplies you need for any move. Professional movers can provide you with most of these items. But whether you hire them or do a DIY move, these supplies will help your move go much more smoothly.
Are You Planning A Move? Contact A Relocation Specialist Now: (561) 683-1313