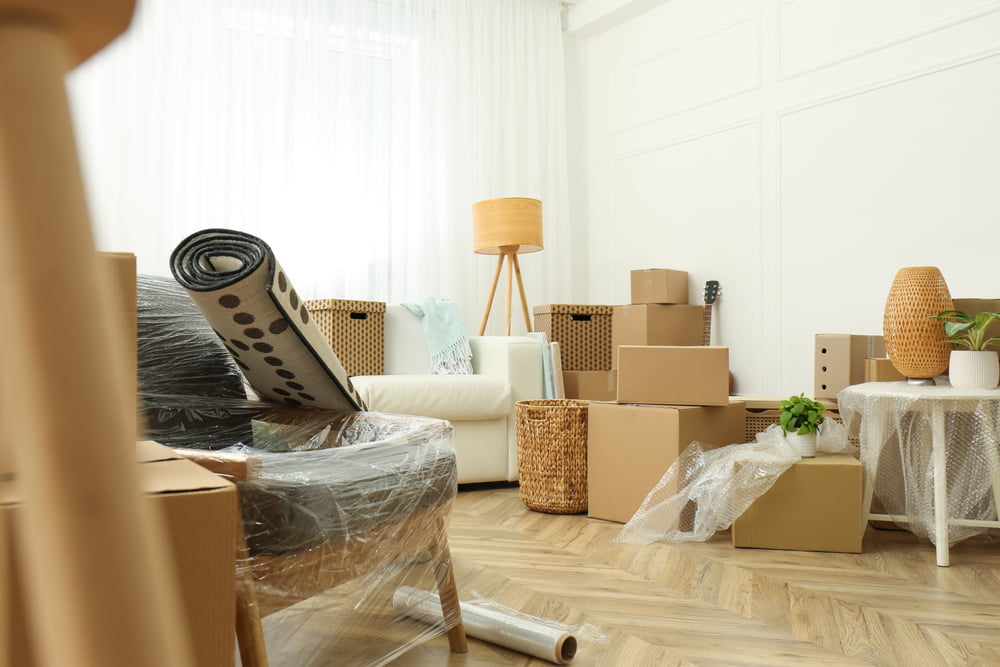 Combining a bustling modern city with the laid-back charm of a beach town, it's quite easy to see the appeal of moving to Tampa. As Tampa's top local movers we regularly assist people with relocations to this great city. And wherever you're going, you'll want to select the best moving partner for your situation. To learn how, let's look more closely at what you should expect from a Tampa moving company.
Tampa Moving Services Driven by First-Rate Customer Service
Our mission is a simple one: providing customers with the best possible moving experience. Everything we do is geared toward taking the stress out of moving. We know each customer has their own, unique needs. We try to meet those needs as part of our dedication to a high standard for moving companies.
To do so, we offer a wide range of services designed to help people in the Tampa region with their move. Tampa is one of the cities in America that attracts the most new residents. We try to meet their needs with high quality services that include the following.
Free, in-home estimates. We visit your home to see what you plan to move and give you the most accurate estimate possible. We offer a written, guaranteed price.
Packing and unpacking services. If you don't want to handle all the packing, we can take care of that for you.
Packing materials. If you decide to handle the packing, we have all the materials you need to get the job done, including boxes, tape, and blankets to protect fragile items.
Valuable items. We have experience moving artwork, heirlooms, classic cars, vintage motorcycles and more.
Moving offices. If you are a business, we have years of experience in providing safe, secure transport of valuable office equipment to a new location.
Storage. We offer clean, secure storage facilities to temporarily house your items until you are ready to move them into a new location.
Alongside the list of services the company offers, there are many factors you should look for when hiring a Tampa moving service. Everything from moving costs to company reviews should be considered, as these will impact the success of your move.
Servicing the Tampa Bay Region
We're located in Tampa, but we provide moving services throughout Tampa Bay. We know the area well and understand there are many, many great cities, towns and neighborhoods that people want to move into.
Some of the hottest areas in Tampa Bay for living include the following. If you are considering a move to Tampa, you'll want to check these areas out.
Downtown Tampa and downtown St. Petersburg. Each has its own flavor, but both areas offer all the amenities, convenience and cosmopolitan delights of city living.
New Tampa and Wesley Chapel. These planned, suburban communities are a big draw for families who want a reasonable commute into the city and the quiet, beautiful living found in these two areas. There's also great shopping at Wiregrass Mall.
Brandon. This area east of Tampa is also a big draw for families looking for safe areas with great schools.
Clearwater. Those who want to live nearer the beach will love Clear-water. The same goes for Indian Rocks, Largo, Dunedin, Seminole, Gulfport and any of the other communities in Pinellas County, close to the Gulf of Mexico.
South Tampa. This includes many neighborhoods that are closer to downtown Tampa, including Palma Ceia, Hyde Park and Davis Islands.
And that's just a taste of the many great areas in Tampa Bay. No matter what area you pick, we offer a full complement of professional services that will make your move go as smoothly as possible.
Speak to Tampa's Leading Moving Company
Good Greek Moving & Storage provides first-class relocation services in Tampa and across Florida. With packing, transportation, storage and specialty solutions, we have everything you need for a hassle-free moving experience. Call (561) 683-1313 or request a free moving estimate today.