Port St. Lucie, Florida Home and Office Moving Services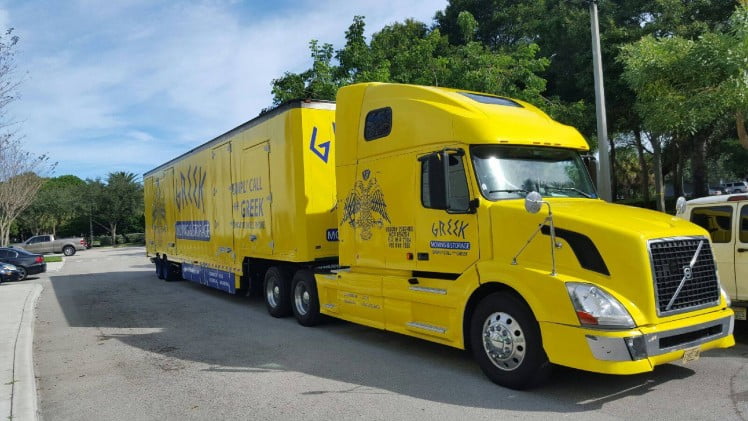 Are you planning to move to or from Port St. Lucie, Florida? If you are, you aren't alone! Port St. Lucie is an outstanding community that enjoys tropical weather all year long. Centrally located, Port St. Lucie is within a couple of hours drive to Miami or Orlando, two of the largest vacation destinations in Florida.
Good Greek Moving & Storage is one of the most highly-rated professional movers serving Port St. Lucie and all of South Florida. Our knowledgeable and experienced crew specialize in local & long distance moving, storage, packing & unpacking. We offer free moving quotes to ensure we provide you with an accurate moving cost estimate.
REASONS TO CALL GOOD GREEK MOVING AND STORAGE
Locally owned and operated, Good Greek Moving and Storage is proud to serve residential and commercial customers throughout Southern Florida.
Our trusted professional moving team works hard to ensure your next move is the best one ever! We offer a broad range of customized moving services, so clients enjoy peace of mind instead of stress from moving.
We are a top-rated local South Florida moving business. Our pricing is competitive. Our customer service is among the best. For convenience, we always offer free price quotes online or a home visit. We estimate that your final price will be the same as your written estimate, with no surprise charges.
We're experts at our job, and the Miami Marlins back our claim by choosing us as their official Team Mover!
PORT ST. LUCIE MOVING COMPANY FOR HOME AND OFFICE RELOCATION
Is it time to upsize or downsize your home or business offices in Port St. Lucie? If so, Good Greek is standing by to do all the heavy lifting, so you don't have to.
If downsizing, our storage solutions provide a place to keep extra items. Safely store office furniture, spare furniture, electronics, appliances, collectibles, and other merchandise that isn't making a move with you.
If your company is making a move to a new office location, Good Greek streamlines the moving process by doing all of the work skillfully. Experienced in office moving, we work swiftly and professionally to safely transport desks, chairs, electronics, and other furnishings out of your old office to your new location.
There's no need to recruit paid employees to do moving work. This task is probably isn't listed on their job description, plus there's always a risk for injury.
Our Moving Services Include:
RESIDENTIAL MOVING SERVICES PORT ST. LUCIE
Good Greek is your residential moving specialist in Southern Florida. Regardless if your move is big or small, we take great care to assure your residential move goes as smoothly as possible. We always offer free price quotes and estimates over the phone, online, and in person.
Unlike other companies, The price estimate we provide – there are never surprise or unexpected charges with Good Greek.
PORT ST. LUCIE BUSINESS MOVER
Good Greek is the official moving partner of the Miami Marlins and other sports teams. When names this big trust us to for their commercial moving needs, you know you can, too! We have mad skills, and we're well equipped to move your Pt. St. Lucie business across town or the country.
PORT ST. LUCIE LONG DISTANCE MOVING
Good Greek is a trusted and responsible long distance mover. Our services empower clients to move anything from Port St. Lucie to anywhere in Florida or beyond! Our storage solutions are ideal for moves that require extra time for whatever reason.
CALL NOW FOR A FREE MOVING ESTIMATE (561) 683-1313