Local Movers For Indian River County, FL
Are you prepping for a move to Indian River County? If this applies to you or if you're already a lucky resident, you may want to call Good Greek Moving &  Storage.
We are a professional South Florida moving company that is ready and willing to go to work for you. With many five-star customer reviews, uniquely competitive prices, friendly and personable customer service, and much more, we're not only the best moving solution in the county but the entire state.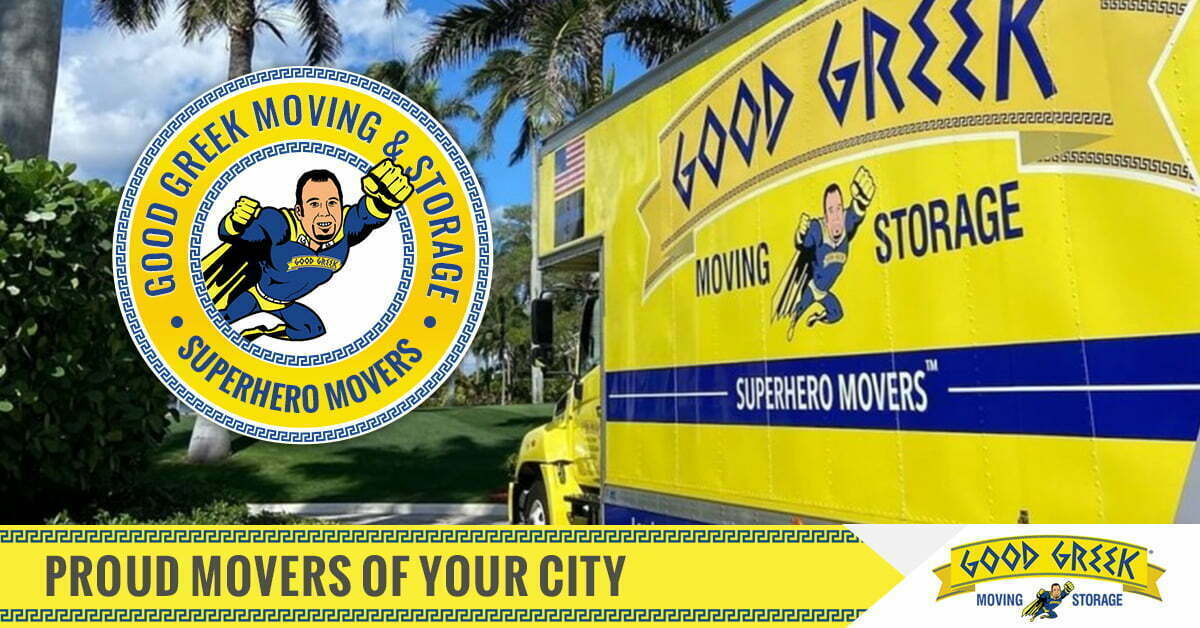 BEST MOVE EVER
When moving across town or across the country, the moving process doesn't have to be stressful. Good Greek Moving & Storage is the only company to offer "The Best Move Ever" ensuring a stress-free move on time and on budget. Their service is unmatched which is why they offer their estimates to prove it. Serving Palm Beach, Miami-Dade, and Broward County has been an honor for The Good Greek as they love providing the best possible moving experience.
RESIDENTIAL MOVING SERVICES
Our service specializes in every type of residential moving. It doesn't matter if your haul is small, enormous, or somewhere in between; We've got the right stuff to get the job done. We offer free consultations as well. They can be carried out in person or over the phone. Our estimates mean you don't need to worry about price hikes. To get started, contact us a relocation expert now!
OFFICE AND BUSINESS MOVERS
For those looking to haul office or business equipment, our commercial moving services are a perfect fit. We're the official movers for the Miami Marlins as well as a handful of other local sports teams. As a result, we've got work experience like no one else when it comes to big hauls and complex projects in the Indian River County area. Check out our website to get started.
LONG DISTANCE MOVERS
Is your path to or from Florida a long one? No sweat. We're trusted long-distance move professionals, which means we can move anything to or from anywhere in Florida with ease. It doesn't matter if your destination is across town or the country: we've got you covered. That includes storage options for time-intensive hauls as well. Contact us for a free consultation and to get things moving.
MOVING PRICE QUOTES & FREE ESTIMATES
One of our most well-liked offerings is our consultation service. This includes price quotes, which can be delivered to you in any manner you choose, be it online, in-house, or over the phone. Our quotes are final and in writing, which means you can rest easy knowing the cost of your move is final once we set things into motion. Even better, our in-home consultations are 100% free. All of our services are backed by our "Best Move Ever" which ensures that you will receive straightforward, stress-free, and finely tuned transportation services when partnering the Good Greek Moving and Storage.
INDIAN RIVER MOVING COMPANY
Look no further. Our staff at Good Greek Moving & Storage offer comprehensive moving services for the entire South Florida Area. Our moving company services the following cities:
SAVE ON MOVING AND STORAGE COSTS
We offer myriads of different saving opportunities. You can enjoy 65% off long distance moves to or from any city. Likewise, locals have access to $50 off any within the county. And to show our support for our local heroes and first responders, all firefighters, police officers, EMTs, and first responders enjoy a 10% markdown on all of our services. Check-in with our staff to make sure you can take advantage of these stellar savings offers.
WHY PEOPLE MOVE TO INDIAN RIVER COUNTY
Indian River County is one of the most desirable locales in all of Florida. It's a fantastic area chock-full of interesting history, recreational activities and safe and fun areas for children, families, and retirees. The Good Greek is the perfect moving company to get you and your family here in a safe and timely fashion.
Best Indian River County, Florida Moving Services
Good Greek Moving & Storage is the leading name for local and long-distance relocations in Florida. For help with your residential or business move in Indian River County, contact our dedicated moving team. Call (561) 683-1313 or request a free moving quote now.