Comprehensive Coral Springs, Florida Local Moving Services
Are you in need of a Coral Springs moving company? If so, perhaps the Good Greek  Moving & Storage could be of assistance. We are local movers providing a complete list of moving services for Coral Springs and all of South Florida.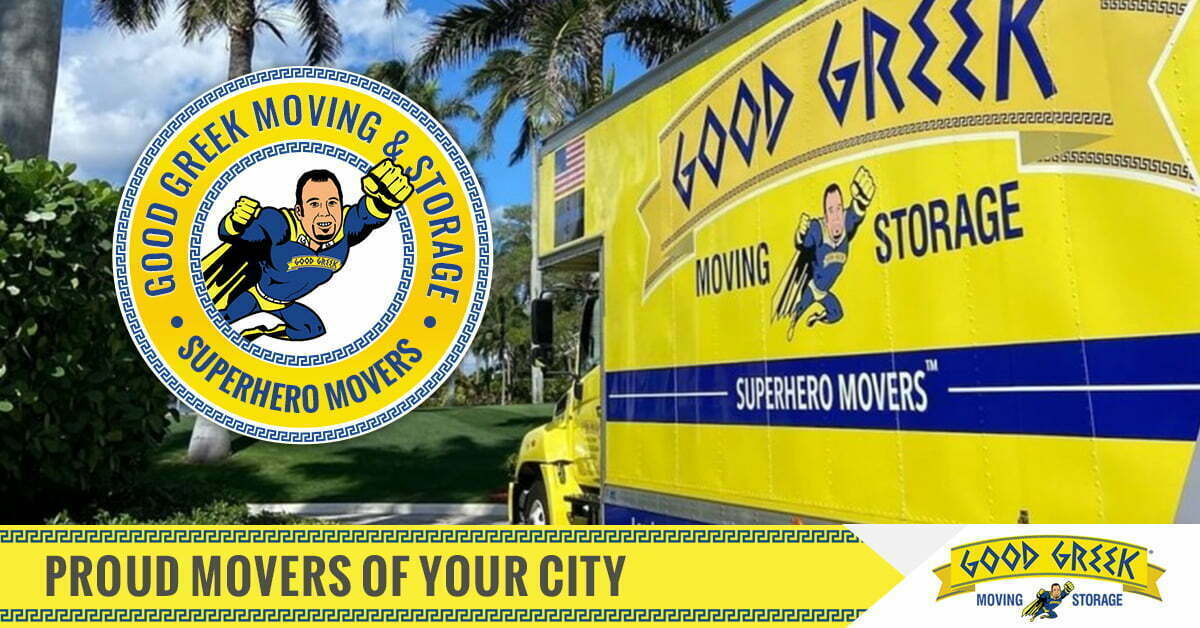 We know moving time can be a hair-pulling, vase-throwing season of your life if you don't take the right steps to lower the stress. Hiring professional movers is one of the ways that you can put your mind at ease. We have helped with residential, commercial and business moves, and we are proud to say that we are the official movers of the Miami Marlins. We serve Coral Springs, as well as the surrounding areas:
Good Greek Moving & Storage is one of the most highly-rated professional movers serving Coral Springs with local and long distance moving services.  Contact Good Greek for a free moving quote and be sure to ask about our Best Move Ever and current moving specials.
GET A FREE CORAL SPRINGS MOVING QUOTE
The Good Greek offers free price estimates that they will even put in writing. In fact, we recommend you get your moving estimates in writing any time a company gives you a quote because it covers you in the event that the company decides not to honor their word, or they choose to tack on a bunch of hidden fees. To get the most accurate Coral Springs moving quote we recommend you tell or show us everything in the home that needs moving so that you get the rate possible.
SAVE ON CORAL SPRINGS MOVES
If you are interested in learning about some of our moving promotions visit this page. We have a local move offer, which eliminates $50 off local moves, and we offer moves for both homeowners and business owners alike. If you plan on a long distance move, we offer a 65 percent off discount on long-distance moves.
WHY HIRE A LOCAL MOVING COMPANY?
You should consider a local mover because Good Greek Moving and Storage is part of the community. The Good Greek understands the local nuances, the people and the culture and climate of South Florida. That is just one of the reasons we're the official movers of the Miami Marlins during spring training and throughout the entire season.
5 STAR MOVING COMPANY REVIEWS
Greek Moving & Storage is a solid company with a flawless reputation for quality. That's important because you want to hire a moving company that has worked with the local community and earned a good reputation. As Warren Buffett says, "A good reputation takes years to build, but it can be destroyed in five minutes." That highlights what hard work it takes for a good moving company to shine through.  You want a company known for good customer service both before and after the move and that is The Good Greek. To see some of our recent reviews, check out our moving reviews page.
Best Coral Springs, Florida Local Moving Services
Good Greek Moving & Storage is the leading name for local and long-distance relocations in Florida. For help with your residential or business move in Coral Springs, contact our dedicated moving team. Call (561) 683-1313 or request a free moving quote now.