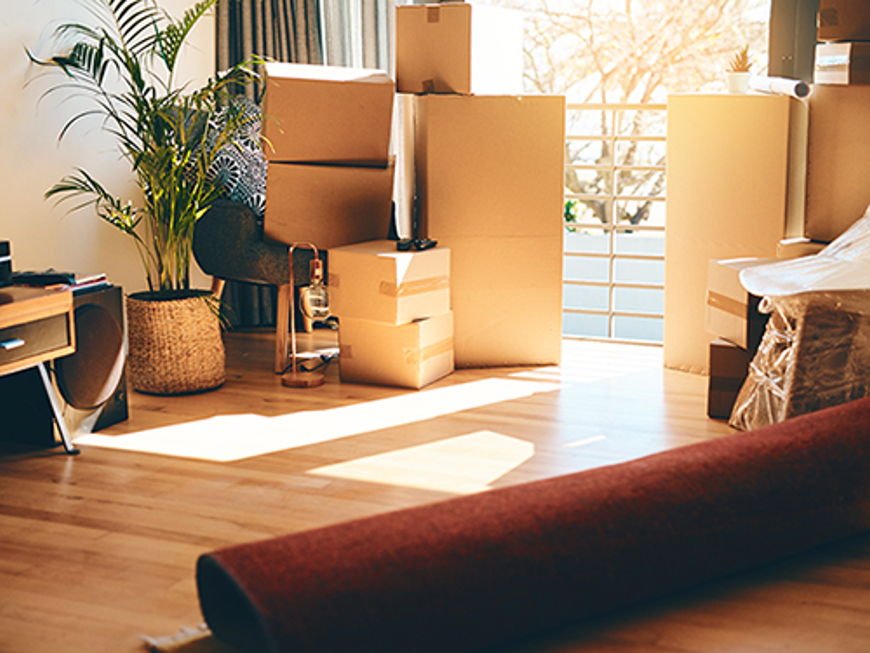 When people search for a new place to move to, they often focus on the city itself. That's a good first step because urban centers tend to have the most cultural and sports attractions, as well as some of the best restaurants.
But your search when moving to a new city shouldn't stop with just the city itself. While the word "suburbs" may have no attraction for you, there are also other areas called "satellite cities." They're worth checking out because they rank among some of the fastest-growing areas in the United States.
Satellite cities are well known for their good schools, steady property values, low crime, and peaceful neighborhoods. If that sounds like a good combination to you, read on.
What Is a Satellite City?
Urban planners and local leaders came up with the term satellite city to describe municipalities adjacent to a well-known big city. They differ from suburban communities in that they are cities in their own right. They typically have their own base of businesses that employ many of the local residents.
That said, the definition of satellite cities can get a bit murky. For example, the term "edge city" describes something similar, but typically involves a suburban area that has grown a base of businesses and neighborhoods. Typically, a satellite city existed on its own before the larger city grew to reach its borders.
In some cases, satellite cities have been more or less absorbed by the big city or the surrounding urban area. Coral Gables in South Florida is a good example of this, as are many of the smaller cities and towns in places such as the Dallas-Fort Worth Metroplex, Tampa Bay, and Southern California.
Some of the biggest satellite cities have grown into large cities of their own, including Fort Lauderdale, Florida (a satellite of Miami); Berkeley, California (a satellite of San Francisco); Greeley, Colorado (a satellite of Denver); Clearwater, Florida (a satellite of Tampa); and Plano, Texas (a satellite of Dallas).
What Are the Benefits of Satellite Cities?
While some people love the idea of living in Miami, Atlanta, or Houston, others are fans of the practical advantages offered by places such as Plantation, Florida; Marietta, Georgia; and Sugar Land, Texas.
Some advantages of satellite cities 
Lower rent costs
Lower home prices
High-ranking schools
Lower crime rates when compared to large cities
Many chains and locally owned retail options (many located in small downtown areas)
Plenty of good restaurant choices
Good roads or rail systems to take you into the city
And while there are many great neighborhoods in cities, smaller satellite cities tend to have quieter neighborhoods with newer houses that have modern amenities.
Satellite Cities Among Fastest Growing Areas
The attraction of satellite cities is apparent in the U.S. Census Bureau numbers about where people are moving. According to those numbers, the fastest-growing towns in the U.S. as measured by the percentage of population increase are all satellite cities.
They include two satellite cities of Austin, Texas (Georgetown and Leander), one in San Antonio (New Braunfels), and three in Phoenix (Queen Creek Town, Buckeye, and Goodyear). The list also includes Spring Hill, Tennessee (outside Nashville), and two southwest Florida cities about equal driving distance from Tampa Bay and South Florida (Fort Myers and North Port). Another on the list is Port St. Lucie, Florida, which sits just north of the 90-mile South Florida urban corridor that runs from Jupiter down to Miami.
Part of the growth is driven by the higher housing costs in a city, according to the CCIM Institute. "As these center cities become more in demand and expensive, urban satellites have surged in popularity," the institute reported. "The upward trajectory of urban satellites indicates that many Americans are choosing to stay in the orbit of large, successful cities."
So, when you're looking for real estate options in a city, don't ignore the possibilities in satellite cities. You might just find these lesser-known areas give you a combination of great housing choices and a short drive to all the city has to offer.
Are You Planning A move? Call (561) 683-1313 to Speak with A Relocation Specialist