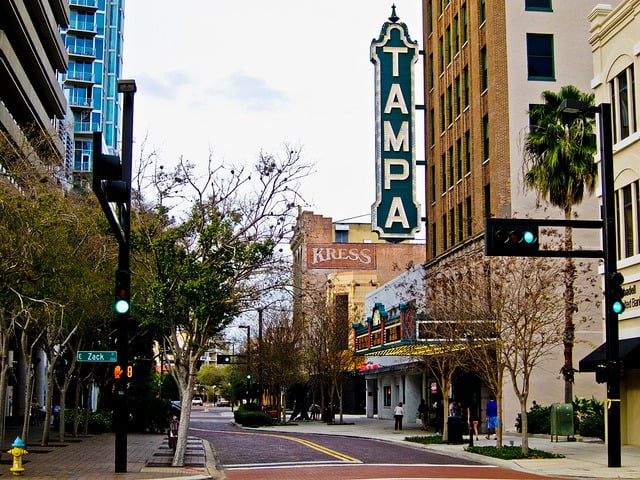 At some point, people have started taking it for granted that Tampa Bay is one of the hottest places to move in the United States. But the sheer number of people and publications listing Tampa Bay as among the best places to live in the U.S. has reached its highest level in the past year.
None of this surprises us at Good Greek Moving & Storage. As a company established in Florida – and as official movers of the Tampa Bay Buccaneers, Tampa Bay Rays, and Tampa Bay Rowdies – we know firsthand the many advantages this state offers its residents. As a Tampa moving company, we've handled an increasing number of moves to the Tampa Bay area, including people relocating to Tampa, St. Petersburg, Clearwater, Brandon, Pasco County, and other areas around the region.
Best Place Rankings for Tampa Bay
Here's a roundup of the different rankings that feature Tampa, other cities in the area, or Tampa Bay as a whole.
If you're new to reading about Tampa, the city has a population of about 395,000 and is the biggest city in the area. But Tampa Bay, much like South Florida, includes many cities, towns, and villages and has a population of 3.2 million people. It's also considered part of the unofficial "megaregion" of Central Florida that extends along Interstate 4 from Greater Orlando to Tampa Bay and is home to more than 8 million people (although with plenty of room to spread out!).
The following focuses on Tampa and other Tampa Bay cities that have ranked highly in recent lists.
Dave Ramsey
On his list of the best places to live in Florida, famous financial advisor Dave Ramsey listed Tampa at No. 6 and the Virginia Park neighborhood as one of the most affordable in the state. He wrote that in Tampa "you get the best of both worlds—one world, of course, referring to Disney World, which is only a short trip away. And the other world meaning the laid-back beach lifestyle of the Tampa Bay area—which connects to the Gulf of Mexico."
Money Magazine
Money magazine ranked Tampa as the 9th best place to live in the nation, calling it a "rare combination of action-packed and affordable." In addition to offering affordable housing, they pointed out that Tampa offers great nightlife for young professionals, plenty of sports teams to follow, and an area "bursting with culture." They also called out Tampa's famous Taco Bus, which "was dishing burritos out of its yellow school bus way before food trucks were cool."
U.S. News and World Report
U.S. News ranked Tampa as the 39th best city to live in the U.S. for 2022-2023, giving it high marks for quality of life, value, desirability and the job market. Tampa also ranked at No. 6 on the safest places to live list. Sarasota, also considered part of Tampa Bay, ranked at No. 9. By the way, this list, considered among the most thorough lists, included the 150 most populous metro areas in the country.
Niche
Niche, a website that provides information on cities across the country, ranked Tampa at No. 39 on the best places to live in America list for 2022, giving the city high rankings for schools, nightlife, diversity, and being "good for families."
Bankrate
Financial website Bankrate placed Tampa at No. 5 on the Best Places to Live in America list. They also pointed out the affordability factor, as well as having nearly 80 colleges, universities and technical schools, and high-profile companies in the area, including Raymond James, Citigroup, and USAA.
Finally, there are the people, themselves. Tampa ranked No.15 in the U.S. News list of places people are moving to in the greatest numbers. Sarasota ranked at No. 3 on the list. The Tampa Bay area's population as a whole grew 6.67 percent between 2016 and 2021.
If you're living somewhere else and thinking of moving to Tampa, these rankings may help you feel justified in your interest in the area.
Are You Planning to Relocate to Tampa? Call

(561) 683-1313

 to Speak with a Relocation Specialist Now