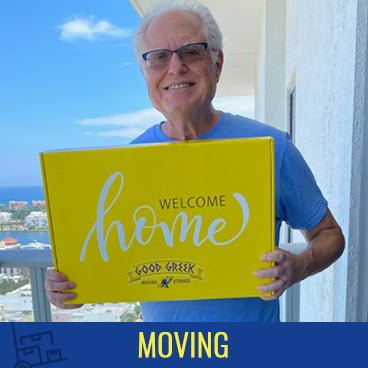 Success when starting a service business doesn't happen overnight. Owners succeed when they establish a plan that prioritizes milestones, focuses on customer experience, reduces risk, and includes hiring talented people.
It takes dedication, hard work, and attention to detail. But for those who aspire to run their own business, it's well worth the effort. This includes everyone from those who open a moving company franchise to those who launch a software startup.
The following look at proven factors that lead to success when starting a service business, drawn from business leaders who have already put them to use.
Creating a Plan That Emphasizes Milestones
Creating a business plan is something every business should do, but it's a step many business owners skip. A plan is important for a number of reasons, according to the U.S. Small Business Administration.
Considering the details. A written business plan helps new owners become familiar with all the details needed to create a successful business model. Knowing the details also allows owners to take steps to identify potential problem areas and address them before they happen and hurt the business.
Obtaining funding. If a business needs capital investment to launch, a business plan shows interested investors financial projections and a company's profit potential. It also can help to more easily secure suppliers and workers.
Unique selling point. A business plan establishes what your company brings to the table that others do not. This unique selling point establishes a company's brand and how it will solve a problem for customers.
Understanding startup costs. A business plan also identifies all the costs associated with a startup, as well as any ongoing expenses required to successfully run a company. That reduces the risk of unexpected costs.
Focus on Customer Experience
Successful businesses, especially those in the service sector,  maintain a laser-like focus on identifying a problem for consumers and then providing products and services that solve it. Business owners should devote a great deal of their time to customer experience and delivering the highest quality products and services to meet their needs.
One example of how this pays off is with social media. Customers now can immediately share their buying experience with others online. Happy customers provide free and impactful marketing to your business. Earning this type of praise and positive feedback requires understanding and meeting the always evolving needs of customers.
Part of the success with customers also involves completing a service through to the end. Businesses should focus on the complete customer experience, from first contact all the way through to delivery of the product or service and following up to ensure they were satisfied.
Reducing Risk
Meeting customer needs is a big part of reducing risk when it comes to success when starting a service business. Satisfied customers will transform into loyal, long-term customers. But it's equally important for new businesses to manage growth. Rapid growth can disrupt a business, bringing operations to a halt and making a new business a victim of its own success. Businesses also should look into insurance they need to protect themselves against theft, natural disasters, and other disruptive events.
Hiring Talented People
A great employee is invaluable to a business, especially a new one. Talented employees who are willing to work hard as part of a team can make growing a business much easier. The ability to delegate important tasks also frees owners up to manage some of the other issues on this list and maintain a more "big picture" mindset toward their business.
Connect With Customers
Personalizing a customer's experience increases the chance they will return to your business, as well as tell others about your service. Social media offers a chance to do this, giving businesses a chance to both interact with individual customers and reach thousands with important announcements (new products, special discounts, etc.). The more personalized a business can make communication with individual customers, the more special they will feel. People who feel special not only become loyal customers but also bring in new potential clients.
Thinking Ahead and Adapting to Change
Success in a service business means staying up-to-date on what customers expect from your particular type of business. This requires updating the business plan, considering all aspects of your products and services, and reviewing current contracts. By tracking these important parts of the business, opportunities will emerge.
The ability to quickly pivot and adapt to these changes also is key to success. It's important to have a mentality that things will change. It's impossible to stay with exactly the same model and prove successful over a long period of time. The ability to adapt to change is key to long-term business success in every industry, but the service industry often requires the most flexibility.
The secrets to success when starting a service business all revolve around hard work and making smart moves. By maintaining a focus on these factors, new franchise and business owners increase their chances of keeping a business running for years to come.
Call

(561) 683-1313

 Now To Get More Information about Good Greek Franchise Opportunities