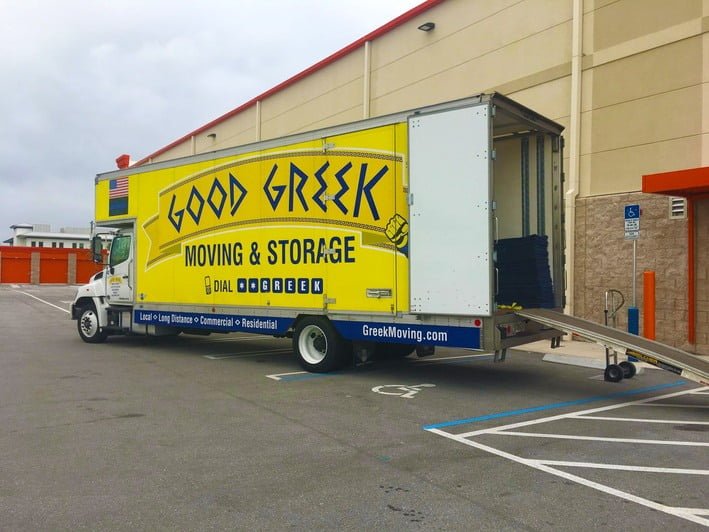 The moving industry attracts entrepreneurs because it offers rewards for those willing to work hard and make smart business moves. For many, the first of those smart moves involves owning a moving company franchise rather than trying to do it all on their own.
Owning a moving company franchise offers many benefits. They include getting support from the parent company as you set up your business, getting easier access to better financing, a higher chance of success, an opportunity to break into the growing moving services industry, and the ability to leave behind the stress of working for someone else.
The statistics show the need for moving service companies. Americans move between 11 and 12 times in their lifetime. Nearly 31 million Americans move each year. Of those, about three million are interstate moves.
Clearly, there's a market for dependable, consistent, and professional moving companies. If you're thinking about a moving franchise opportunity, consider the benefits of owning a franchise.
Benefits Of Owning a Moving Company Franchise
If you decide to start your own moving company, you'll want to pick a great brand that offers strong support. You also want a company that provides full-service moves, a factor that will immediately place you ahead of many moving companies in your area.
Here are some of the benefits of taking this path to own your own business.
Work For Yourself (But With Support)
With a moving franchise, you're the boss. However, you also get a great deal of support in getting your business off the ground. The right kind of moving company provides franchise owners with a blueprint for a proven business model. You also work with a known brand. That gets your franchise up and running well quickly.
Success as a franchise owner still requires a great deal of commitment and hard work on the part of the owner. But the guidance they get from the parent company is invaluable. It can include everything from providing advice on aspects of the business to giving employees access to training.
Owning a Franchise Offers a Better Chance of Success
Working with a known brand that supports your efforts means you have a better chance at entrepreneurial success as a franchise owner. The chances of a franchise becoming successful is about 90 percent, according to the International Trade Council, while the chance of a business starting from the ground up finding success is about 15 percent.
The council compares becoming a franchise to getting the instructions for building a sturdy bookshelf. All you have to do is follow the instructions to succeed.
Better Access to Funding
The upfront costs of a moving business are low when compared to many industries. However, it still costs to get the trucks, equipment, and personnel you need. The main reason that new businesses fold is not that they cannot get a business loan, but because they can't pay that loan back fast enough due to the lack of consistent cash flow. One of the reasons success rates are higher with moving company franchises is because owners can get more money at better rates by partnering with a known brand.
Gain Quick Entry Into a Growing Industry
Moving companies are one of the hottest areas to start a franchise right now, as are other service companies. A growing, mobile population – and one that is getting older – is driving the need for more moving services. The industry can prove lucrative to people who launch their moving company in the right way.
That said, the moving industry is highly competitive. Because of the relatively low upfront capital investment, people can start moving companies more easily than other businesses. That can create competitive markets in even the smallest cities. Moving businesses become profitable when the owner understands the market in detail and knows where his company fits into that market. With a franchise, much of this work has been done for you.
Movers tend to fall into two categories. The low-cost movers handle small moves locally. Their clients are mostly apartment dwellers or those in smaller homes. A full-service company handles every type of move, including commercial moves. They also have the ability to move someone anywhere in their home state and also nationwide.
Owning a Franchise Can Lower Your Stress
Running your own franchise comes with its own kind of stress. However, for those with an entrepreneurial mindset, that stress is far less than what they experience having to answer to a boss in a "traditional" job. Many people want to become franchise owners because they are wary of answering to a boss. Or they tire of the commute, constant worries about getting laid off, or not getting the recognition and rewards they deserve for their efforts.
When you pursue a moving company franchise opportunity you become part of a growing area of business with many paths to success. You also don't have to reinvent the wheel because you already get support from the parent company. For those who want to become their own boss, it's a great way to do so with a high chance of success.