Weston, FL Trusted Local and Long-Distance Movers
Do you have plans to move to sunny Weston, Florida? As a reputable moving company serving South Florida, we are your trusted source for reliable, quality moving and relocation services.
At Good Greek Moving and Storage, we have worked hard over the years to be the best movers in South Florida. We are proud to be the official mover of the Miami Marlins and the trusted moving company for many satisfied repeat customers.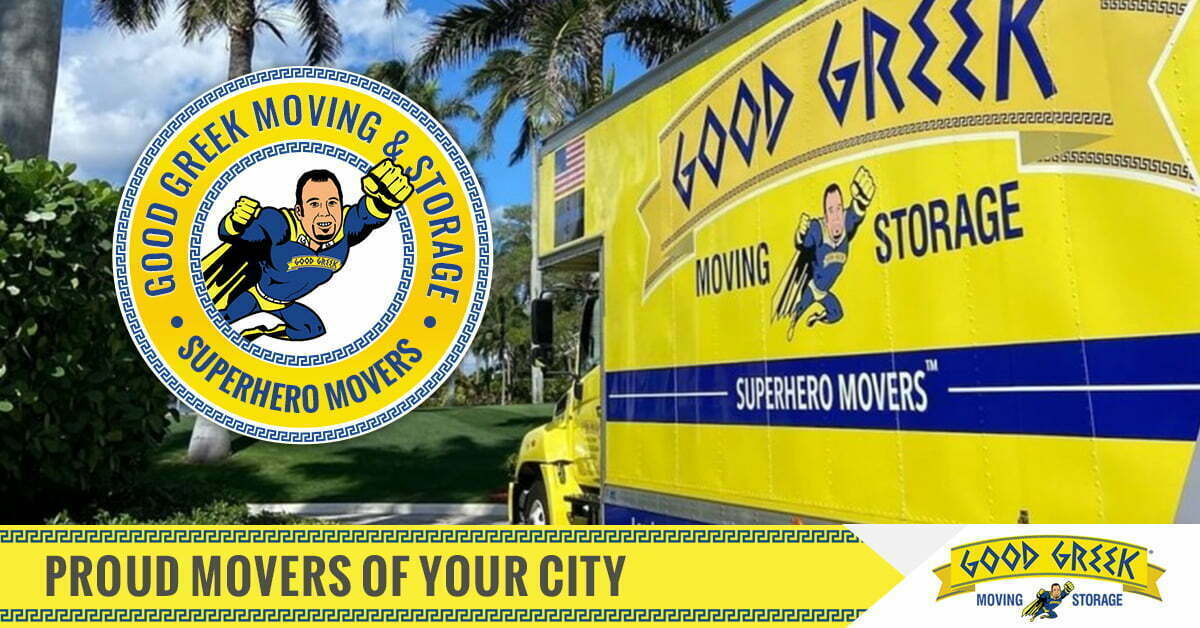 We serve Weston Fl, southwest Broward, and the surrounding areas like Miami, Fort Lauderdale, Hollywood, Boca Raton and all South Florida moves. You can request a quote online, or we can provide you with an in-home estimate.
GET A FREE QUOTE FOR YOUR WESTON MOVE
We understand that you need to relocate on a budget, and an important aspect of your budget is professional moving services. Unlike other local companies, we always provide price quotes in writing for in-home estimates. Complete the form or give us a call to get started today.
WESTON LOCAL & LONG-DISTANCE MOVING SERVICES
Relocating is a big job, and you do not need to tackle the work on your own. We offer a full range of relocation services to assist with smaller and larger moving projects alike. Some of the many services include:
Residential moving services, including apartments, condos, and houses
Business moving services
Providing moving supplies and materials
Packing, assembly and storage services
Local moving service with same-day assistance available
Long-distance and international relocation services
SAVE ON WESTON FLORIDA MOVING COST
While you may need professional moving services for your upcoming relocation, you understandably do not want to pay more than necessary for these services. Good Greek Moving & Storage offers competitive rates and offers several specials and promotions to help you save money on your move. We are currently offering a 65 percent discount on long-distance moves to and from Weston. We also have a $50 savings available for local moves within Weston. We also offer extra savings opportunities for veterans, active-duty military professionals, and first responders. See our latest moving discounts and specials here.
TRUSTED SOUTH FLORIDA MOVERS
When you hire a moving company, you understandably want the movers to be professional, courteous and prompt. More than that, you want them to have the skills necessary to complete quality work in an efficient manner. Our team of Weston movers will always arrive promptly and work hard until the work has been completed to your satisfaction. When you hire us for your move, you can feel confident that you will have dependable help throughout the moving process.
WHY MOVE TO WESTON?
Situated in Broward County, Weston is a charming suburb in the Miami metropolitan area that is home to approximately 70,000 residents. It is known for its friendly atmosphere and excellent cost of living compared to other suburbs. One of the reasons why it has an affordable cost of living is because of the reasonable price of real estate and rentals. Many people are also drawn to this area because of its proximity to the coast, its low crime rate, and its many exceptional parks. Numerous large companies are headquartered in Weston, providing local employment opportunities to residents. Other residents commute throughout the metropolitan area. With a median age of 39, Weston has relatively young and active residents.
You may be excited to move into Weston or dismayed because of your plans to move out of this beautiful community. Regardless of where you are heading, rest assured that Good Greek Moving and Storage is available to help you take the stress and hassle out of relocation. If you are ready to request a quote and to learn about our services and great rates, complete the online request form. You can also contact us directly by phone for a detailed estimate.
RELOCATION TIPS & RESOURCES
WESTON MOVERS SERVING
Weston, Florida Home and Business Moving Company
Trust Good Greek Moving & Storage for reliable moving, packing and storage services in Weston. Our specialized local movers are available for hassle-free, affordable relocations in Florida. To reach us, call (561) 683-1313 or request a free moving quote today.