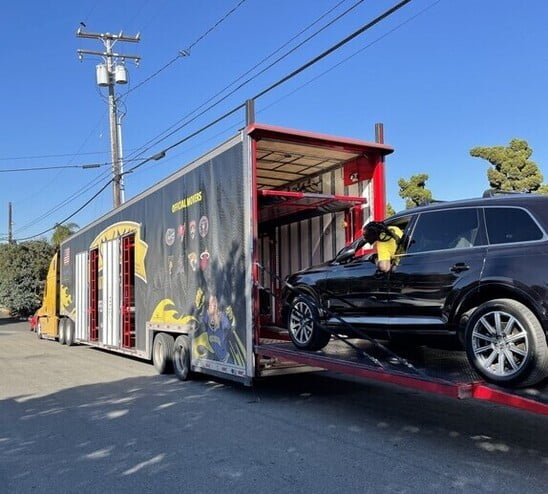 People find themselves in need of hiring an auto transport company for many different reasons. They include moving to a new house, shipping a car purchased online, transporting a classic car, helping parents relocate in their senior years, and providing a car for a child going to college.
It's increasingly becoming a safe, practical way to move a car from one location to another without adding miles or contributing wear and tear to the vehicle. Whether the trip is across the city, the state, or the country, people find themselves in situations where auto transport is a big help.
Why Hire an Auto Transport Company?
No matter the distance involved, hiring an auto transport company is a smart move in certain situations. Some of the benefits include the following.
Save Time
During a move, people focus on packing up, tossing out unwanted items, and cleaning up the place they are leaving. Auto transport might get considered last. However, it's a stress-reliever to not have to worry about driving a car a long distance to your new home. This is especially true for people who have more than one car, and might have to return to their former home to get an extra car.
Save Wear and Tear
If it's a long move, then you can be sure that a car will get dings, dents, and general wear and tear from the road. Driving the car also costs money for fuel, food, and a place to sleep while on the trip. An auto transport company uses the latest equipment to secure your vehicle, ensuring it safely arrives at your destination. Drivers with experience in auto transport make the move. Good Greek Auto Transport, offers the additional safety of an enclosed car carrier, that further protects your car from debris on the road, as well as the elements.
Save Money
In many cases, the cost of hiring auto transport is not too far off from the cost of buying the fuel, food, and lodging you need for a long road trip. It also puts no miles on your car, meaning it doesn't contribute to mileage milestones that indicate maintenance and repairs are needed. You also have to factor in the convenience of not having to drive.
Reduce Stress
Whether it's your own move, your parents' or your daughter's move to college, there's going to be stress involved. Having to drive long distances, including driving through unfamiliar cities, just adds more. The ability to have someone load your car into an enclosed carrier and safely transport it for you takes one big worry off your plate.
Reasons to Hire an Auto Shipper
The benefits of auto transport are clear. But why hire an auto transport company in the first place? There actually are more situations than you might have thought of where it works well.
Transporting multiple cars. Moving multiple cars is a major headache that either requires calling in a friend or relative (and then flying them back home) or making multiple trips yourself. Auto transport easily solves the problem.
Moving to a new home. The ability to scratch "drive the car" off your moving list reduces stress. A professional auto transport company picks up your car at your current location and safely transports it to your new home.
Shipping an online purchase. Purchasing cars online has grown in popularity in recent years. With auto transport, you can buy a car online and have it dropped off in your driveway.
Moving parents. Many seniors relocate for warmer weather or to live nearer relatives. It's safer to transport their cars than to ask them to drive a long distance.
College student's car. If a child attends a college far from home, it's often safer to have the car shipped rather than to ask them to drive. It certainly gives parents more peace of mind.
These rank among the most common reasons people hire an auto transport company, as well as the benefits of doing it. If you're in any of these situations, make sure to visit Good Greek Auto Transport to solve your auto transport challenges.
Call (561) 683-1313 Today To Discuss Your Car Shipping Needs