Let Good Greek Move Your Car
When you're making a move, one question that always comes up is how to get your car, motorcycle, SUV or recreational vehicle safely to your new home. Good Greek Moving & Storage offers a way to get the job done safely – and with no stress for you.
Good Greek Moving has years of auto transport experience moving every type of vehicle over long distances, ensuring they arrive safely at their destination. Our car shipping service is offered as either part of a move or if you need the standalone service of moving a car.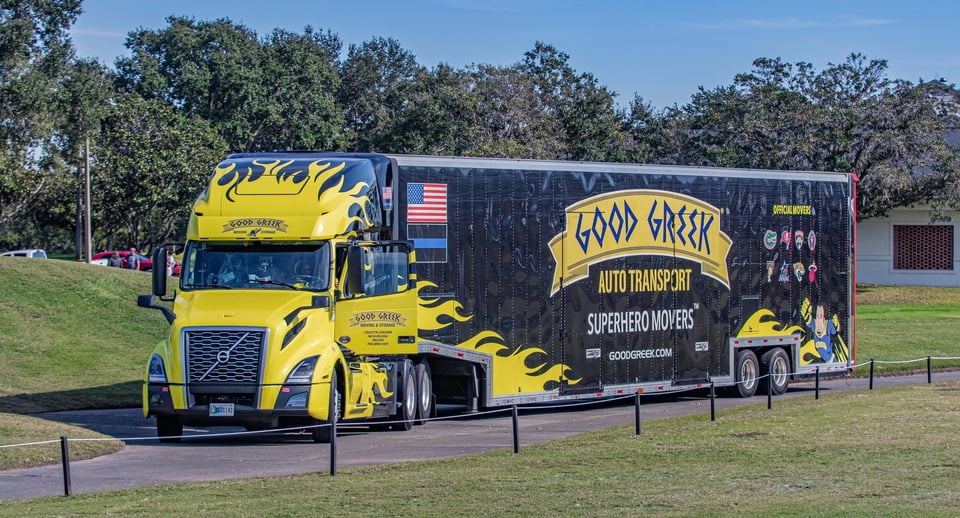 We use open car carrier transport and enclosed car carrier transport methods. Customers pick the method that best meets their needs.
Most people know open air carriers from the trucks that auto manufacturers use to transport cars to dealerships. Enclosed auto carriers offer more protection from the elements. Those with higher-end cars or classic cars often choose enclosed carriers for extra protection.
Use Professionals Car Transport Services
Whether it's a 1966 Chevrolet Camaro that's been kept in perfect condition or the family's new SUV, you want your vehicles to get from Point A to Point B in a safe condition. That's the bottom line, and professionals like Good Greek Auto Transport get the job done safely and efficiently.
Many people think only cars can get moved, but that's not the case. No matter what kind of vehicle you have, we've probably moved it. In addition to cars and SUVs, that includes motorcycles, trucks, snowmobiles, vans, and boats.
Good Greek Moving can ship your car door-to-door. We can move cars across the state, the nation, or even internationally both to and from the United States.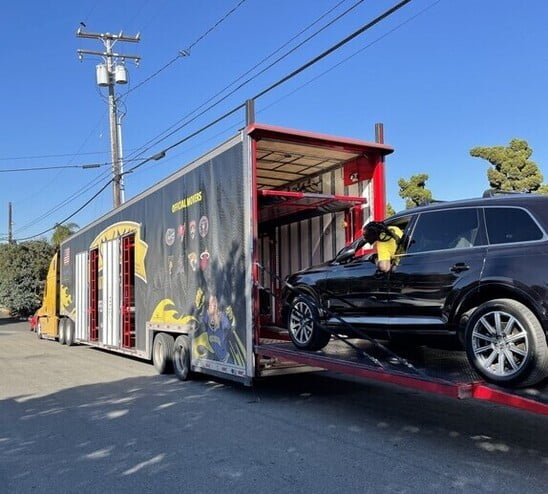 How Good Greek Vehicle Transport Works
Good Greek Moving & Storage uses the same safety equipment as car transport trucks do for car manufacturers. Rates for transport depend on the length of the journey and whether you use an enclosed or open car carrier.
In addition, we provide every type of moving service you require, including packing services, packing materials, and disassembly and reassembly of light furniture. We offer in-person estimates, price guarantees, and years of experience handling every type of move.
You want someone you can trust to handle your move and the transport of your vehicle. Put the job into the hands of professionals with years of experience handling moves just like yours.
Call (561) 683-1313 Now To Discuss Your Car Shipping Needs