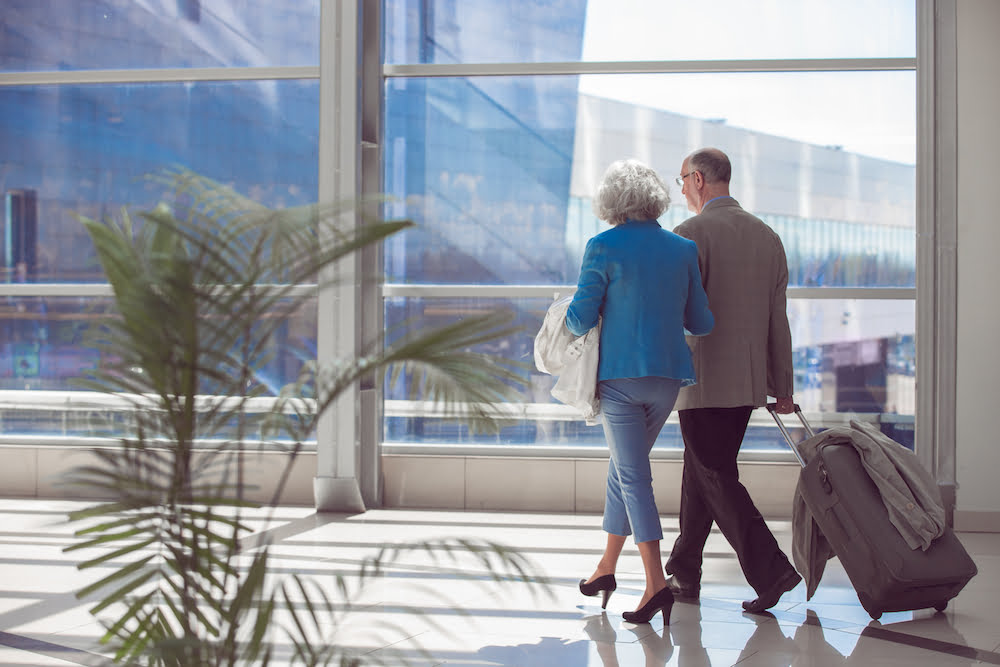 Thousands of older adults relocate to Florida every year. Many of them invest in Florida real estate, buying a new home where they can enjoy year-round sunshine, the beaches, and many activities aimed especially at seniors.
Planning for a senior relocation involves many different issues, including downsizing the senior's home. Another smart move is to use an auto transport service and eliminate the need for seniors to drive hundreds of miles on their own. It's far safer and more convenient to fly than to drive a long distance when moving to the Sunshine State.
Of course, flying with seniors provides its own set of challenges. The following tips can make the process run much more smoothly.
Reduce Stress
Relocating to Florida provides seniors with many advantages. But getting there can often prove challenging. If you choose to fly seniors down and have their cars professionally transported, putting the following tips into action will help.
Pre-Trip Tips
The smoothest trips start by making a plan and getting a lot of the work done before ever leaving the house. They include the following tips.
Talk to a physician before taking a flight if you have chronic medical conditions or mobility issues. It's important they give you the green light before you decide to fly.
Set up ground transportation home to the airport and from the destination airport to your new home in advance.
Contact the airport to request any special services you might require. This includes a wheelchair, help to get through security, and early boarding on the plane.
Contact the airline ahead of time to arrange early boarding or get a seat with more legroom and near the bathroom.
Book non-stop flights to cut down on the amount of walking you have to do, even if the cost is slightly higher. Changing planes and having to navigate the third airport makes trips more stressful.
During the Trip
These tips will help during the trip itself.
Have everything packed the night before departure so you can get off to an early start.
Arrive at the airport at least two hours before your plane departs.
Bring something to read! You never know when you might experience a delay before boarding.
Pack all medications and important items in a carry-on bag
Bring plenty of snacks and water (airplane air is dry and can lead to dehydration)
If it's a long flight, take time to stand and stretch your legs and even walk a bit before boarding and from time to time during the flight.
At the Destination
Once you arrive in Florida, congratulations. You've moved to one of the fastest-growing states in the country. Now that you're here, there are some things to do right away.
Contact loved ones and let them know you've arrived
Take the ground transportation directly to your new home so you can get some rest and recover after the flight
Don't schedule any activities for the first few days that may become strenuous. Give yourself time to rest up
Invest in flip-flops and shorts!
Transporting a car rather than driving can relieve a lot of the stress you might feel about a move to Florida. And these air travel tips for seniors can also lower anxiety and improve the chances that you will enjoy your journey to your new home state.
Relocating to Florida? Contact a Good Greek Total Relocation Specialist to See How  We Can Help Plan and Execute Your Move. Call (561) 683-1313 Now!