"We were so happy to have @goodgreekmoving help us move to our new home. Moving can be extremely stressful, but these guys were incredibly helpful and made our transition so much easier." Elizabeth Lewis
We wanted to give a special thanks to Elizabeth Lewis of Espresso and Chanel (espressoandchanel.com) for going above and beyond in thanking our company on a job well done. Good Greek Moving & Storage appreciates the kind words she shared with the readers of her lifestyle blog and Instagram audience.   It was our sincere pleasure in assisting Mrs. Lewis and her family with their recent move into their new home and we wish them the best of luck.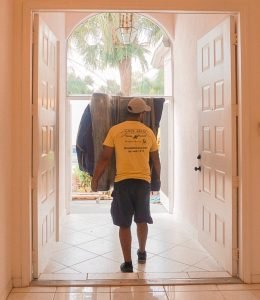 South Florida Best Movers
Of course, you do not have to be a lifestyle blogger to receive the best possible service before during and after your move with the Good Greek. We provide all customers and treat all moves with the same level of service and professionalism no matter the size or distance of your move. When the need arises give us a call and see why Good Greek Moving & Storage is the Superhero mover for you!
Do you need a mover?
Give us a call now at (561) 683-1313 and let the Good Greek take the stress out of your move.