Sunrise, Florida Comprehensive Local Mover Services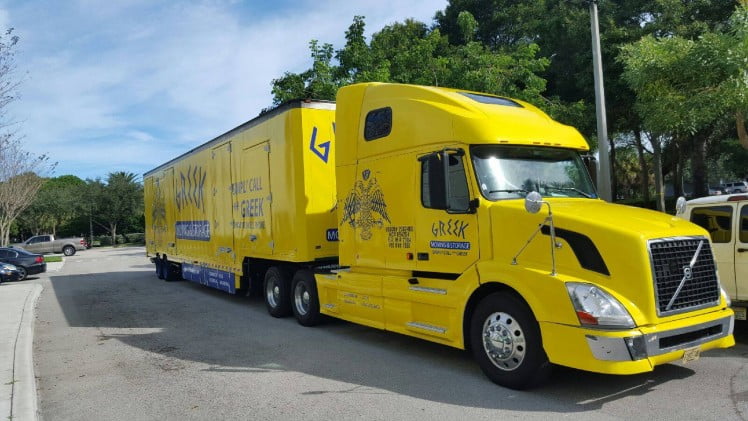 Good Greek Moving is a top-rated local Florida mover known for top-notch customer service. We offer competitive moving prices and the ability to handle all types of moves. Simply put, if you moving your home or business from one South Florida location, like Sunrise, to another you can trust us for moving services that are heads and shoulders above other local moving companies. We can providewritten in-home estimates and can even offer free price quotes for a home or business completely online or over the phone. We are proud that we have been designated as the official mover for the Miami Marlins, so our reputation definitely speaks for itself.
Good Greek Moving & Storage is one of the most highly-rated professional movers serving Sunrise, Fort Lauderdale and all Broward County with 70 plus 5 Star Google reviews. Our knowledgeable and experienced moving experts specialize in local, in-state and out-of-state moves and storage. Take the first step in your move to beautiful Sunrise, Florida today and give us a call at (561) 683-1313.
GOOD GREEK MOVING COMPANY
Located in West Palm Beach, Florida, Good Greek Moving and Storage always seeks to be the standard by which a moving business should live up to. From our free quotes to our excellent customer service, we can help you whether it is just a move across the state of Florida or even across the country. Our team of professional movers consists of experienced professional movers that have undergone background checks and drug testing. Our founder and CEO had a background in law enforcement before he started this company, so he knows how to get the best people to help you with your move. Here is a summary with some of our moving solutions:
GOOD GREEK MOVING SERVICES
In-person visits and free in-home estimates for your home or business.
In-home price estimates in WRITING. No price changes last minute!
Light disassembly and assembly of furniture will be provided at no extra cost.
Blankets, pads and other materials are utilized to keep your materials safe during transport.
Temporary storage solutions are available.
Computerized inventory and security systems.
24-hour service available for any questions you might have.
RESIDENTIAL MOVES
Good Greek Moving offers a whole host of residential moving options within the Sunrise area. One of the main reasons we offer a free in-home visit is so we can give you the most detailed and accurate price possible. We are also experienced with a number of different types of residential moves. Do you have a lot of priceless antiques? No worries. You can rest assured that our team of professionals will make sure they are thoroughly protected. We can handle both large and small residential moves from and to all types of residencies. We specialize in loft and studio apartments, one or two-bedroom apartments, single-family houses, townhouses, and condominiums. Contact us today to get started on your move!
COMMERCIAL AND BUSINESS MOVES
When it comes to moving businesses and commercial moves, we don't cut corners. That is one of the main reasons why we are recognized as the official mover for the Miami Marlins. We also specialize in corporate office moves, relocations for family-owned businesses, converting home offices into commercial offices, statewide and nationwide business moving and international consultation on moving as well.
OUT-OF-STATE MOVES
Good Greek moving solutions has a whole host of tractor trailers that can assist you with a long-distance move. We are a full-service moving and storage facility, which means we offer packing and unpacking services, complete moving supplies, storage for any belongings you cannot add right away and competent professionals that will oversee all aspects of the operation on moving day.
CALL NOW FOR A FREE MOVING ESTIMATE (561) 683-1313