Local Movers Serving Doral, FL
Are you preparing to move to the top-rated city of Doral, Florida? While you may be eager to begin enjoying life in your new home in South Florida, you must first find a trusted and reliable moving company to help you with your Doral move.
Good Greek Moving  & Storage is your leading source for dependable relocation services throughout South Florida. We have helped many local residents complete local and long distance moves, and we are the official mover for the Miami Marlins. We know that you expect great things from your moving company, and you can feel confident that we will not let you down.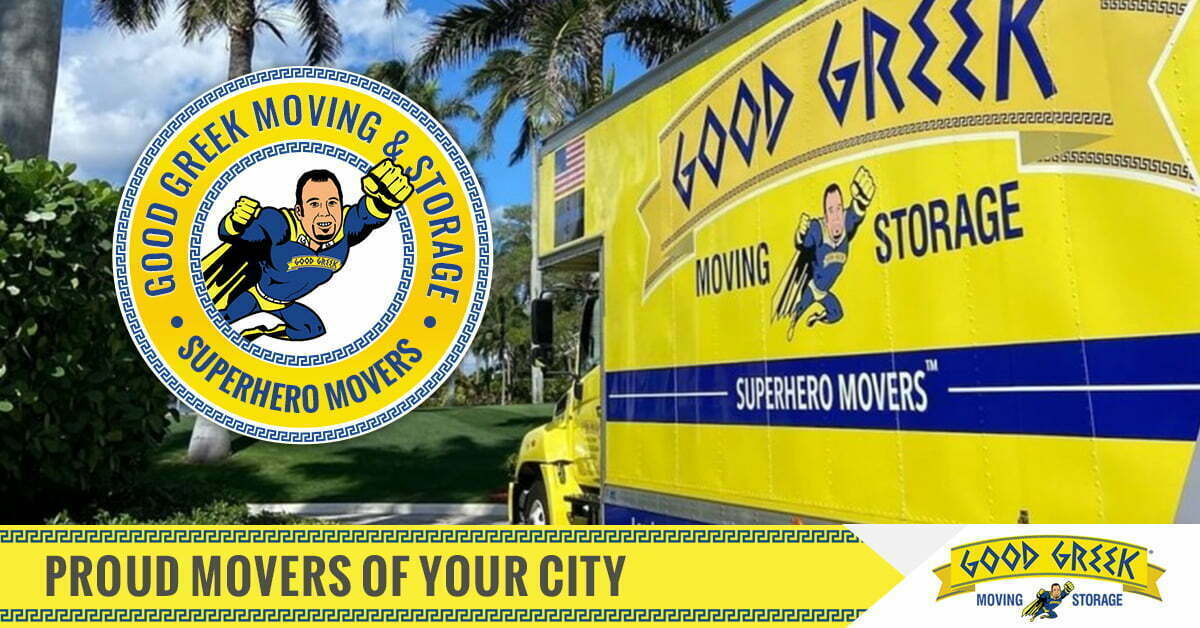 The Good Greek offers very competitive rates on moves to and from Doral.  Request a quote online or request an in-home estimate and we will provide you with a written estimate showing our affordable rates. We serve Doral, as well as, the surrounding areas like Miami, Fort Lauderdale, Boca Raton and Miami Beach.
REQUEST A FREE QUOTE FOR YOUR DORAL RELOCATION PROJECT
While you understandably do not want to relocate to a new home in Doral without the help of skilled movers, you also likely have a limited budget.  We are one of the few local moving companies in South Florida that always give our customers a written quote and stand by it.  Quotes are available online, on the phone or in-house. Contact us for a quote today!
DORAL MOVING AND RELOCATION SERVICES
Each moving project that we complete is unique and requires a different set of moving and relocation services.  We offer a lengthy list that includes;
Providing quality supplies and materials to prepare for the move
Assisting with storage, packing, and assembly
Completing residential moves, including homes, condos, and apartments in Doral
Completing business moving projects, such as for professional offices
Relocating within the local area, including same-day service upon request
Assisting with long-distance and international relocations
SAVE MONEY ON YOUR DORAL MOVE
When you obtain a written estimate from us for your Doral move, you may be thrilled by our competitive rates. Good Greek Moving and Storage is committed to helping you get an amazing deal on professional moving services, and we take the extra step of providing money-saving specials that are updated regularly. See all our moving and storage special offers now.
PUT OUR HARDWORKING DORAL MOVING TEAM TO WORK
By choosing Good Greek Moving & Storage to assist with your relocation, you can feel confident that a team of well-qualified and hardworking professionals will be on your doorstep and ready to get to work at the scheduled time. We have assembled an excellent team of relocation specialists and professional movers to plan and execute your move. Our focus is always on ensuring that each customer has an excellent moving experience throughout the moving process.
THE "BEST MOVE EVER"
Some moving companies in Doral may promise to do a great job, but we go a step further by providing you with our "Best Move Ever." Our estimate gives you confidence that we will deliver an amazing relocation experience. We serve Doral and surrounding communities in Miami-Dade County, Broward County, Palm Beach County and Martin County.
WHY MOVE TO DORAL?
Doral is located just west of downtown Miami, and it is home to more than 52,000 residents. Because it is located only a few miles away from the many work opportunities in the downtown area, it is an ideal community for commuters to live. This may be one of the many reasons why Doral is the fastest-growing city in Florida. In fact, it has grown by more than 26 percent since 2010. While major thoroughfares run throughout the area, a trolley system makes it easy for residents and visitors to travel within the local area.
The median age of Doral residents is 34 years old, which makes this a very young and vibrant community. Doral is known for its excellent schools and its wonderful quality of life. It offers many recreational areas for residents to enjoy, such as Doral Central Park, Veterans Park, and others. Several large malls and beautiful golf courses add to the living experience that residents can enjoy. With many beautiful beaches and the gorgeous climate that southern Florida is known for, Doral has much to offer its residents.
Regardless of whether you are eagerly looking forward to moving into a beautiful new home in Doral or life is carrying you out of the area, you need all of the help that you can get on moving day. Contact Good Greek Moving and Storage today by phone or through the website to request a written estimate showing our competitive rates.
RELOCATION TIPS & RESOURCES
DORAL MOVERS SERVING
Best Doral, Florida Local Moving Services
Good Greek Moving & Storage is the leading name for local and long-distance relocations in Florida. For help with your residential or business move in Doral, contact our dedicated moving team. Call (561) 683-1313 or request a free moving quote now.