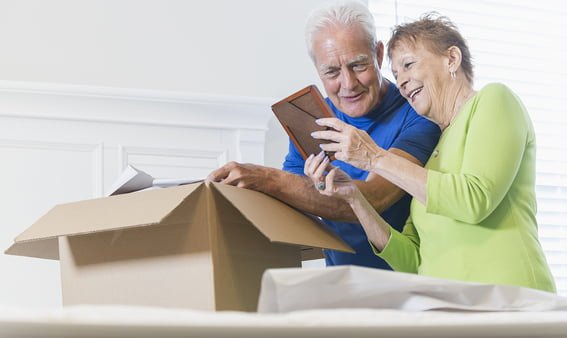 It's tempting to try to save money by moving yourself. And there's nothing wrong with going with a DIY move if you feel it's the best option. However, many people never take the time to answer the question: Is moving yourself really cheaper than hiring a mover? That's because they don't consider all the factors that go into a successful move.
By renting a moving truck, you likely can save some money upfront. But the savings are not as substantial as some might believe. And the inconveniences and little costs here and there eventually will pile up on you.
On the other hand, hiring a professional mover offers significant advantages. They'll manage all the heavy lifting. They'll handle the packing and unpacking if you want. They'll also have the right equipment, the right truck, and a team of professionals who know all the best practices for making a safe move.
DIY Move Cheaper But Still Costly
If you decide to pack and transport everything yourself, the main advantage is that it's often cheaper than hiring pros. It's hard to argue with the idea that moving yourself will mean less out-of-pocket expenses. However, while a DIY move is a cheaper alternative, you're not likely to save as much money as you might think. The costs tend to pile up quickly.
Renting a moving truck will likely cost between $1,500 and $2,500 for a long-distance move, and somewhere in the $200 range for a local move. Those prices will vary on the distance of the trip. Truck rental companies will also charge you by the mile on local moves, although some long-distance moves will have unlimited miles.
There's also the cost of gas. Rental trucks don't get great gas mileage, so plan to fill up the tank at least once. For longer trips, you might spend hundreds of dollars on fuel. There are also other costs for long-distance hauls, including food on the road and a place to stay if you're driving a long distance.
So, while moving yourself may really be cheaper than hiring a mover, the difference isn't all that great. And the bottom line of cost does not consider all the inconveniences of doing it yourself.
The Non-Cash Costs of DIY Moves
With a professional mover, you make a phone call, they estimate what the move will cost and show up on moving day to take everything out of your old home and into your new one. If you use a dependable moving company, you'll have a guaranteed price that doesn't change once your belongings are on the truck.
Doing it yourself is a completely different experience. You'll need to call truck rental companies to get the best price, then pick up the truck yourself. And that's just the first of many steps. Moving is a time-consuming commitment that involves complicated logistics and a lot of hard work.
For example, you'll need to:
Pack everything and unpack it when you arrive at your new home
Get together a crew of family or friends to help you move and pay them in some way (dinner, pizza, beer, etc.)
Hope everyone shows up or have a backup plan if they don't
Carefully and correctly load the truck so items are not damaged in transit
Figure out a way to carry heavy items
Find a place to park the truck for both loading and unloading
Have a plan in case there are any problems with the truck
Rent or buy a dolly, moving blankets, and other items for the move
Buy boxes, packing tape, and any other packing materials you need
There's also the simple fact that packing, loading, transporting, unloading, and unpacking all your belongings involves a lot of heavy lifting. At the worst, you or one of your friends could injure yourselves. At the very least, you're likely to feel sore days after the move is over.
The Bottom Line on Moving Yourself vs. Hiring Movers
So, is moving really cheaper than hiring a mover? Every move is different. A single person in their 20s will have less to move from a one-bedroom apartment than a large family will move from a four-bedroom house. But generally speaking, while you will likely save some dollars doing your own move, the savings likely will not be as high as you expect.
Also, the true cost of a move goes beyond dollars and cents. For many people, the professional service and convenience you experience with a high-quality mover are more than worth the extra cost on moving day.
Call (561) 683-1313 to Discuss Your Move with a Relocation Specialist Now