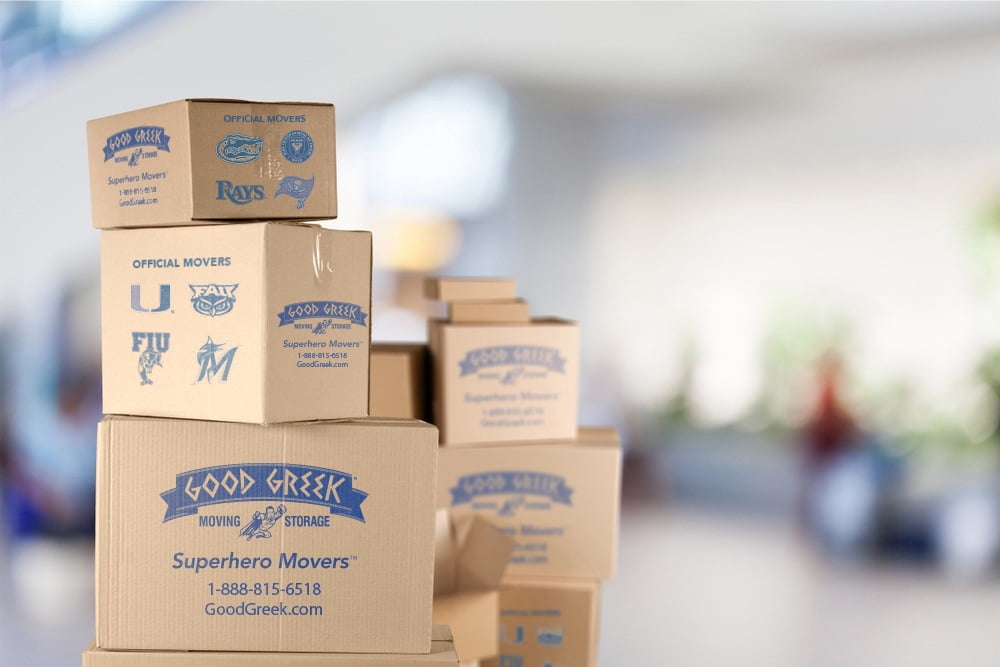 Not sure whether you need local or long-distance movers in Florida? With so many types of movers out there, finding the right moving company for a relocation is not always easy. That's why at Good Greek Moving & Storage we cover it all – local, long-distance, even worldwide. You already know that longer moves will require specialized solutions. And we're here to present the important differences between local movers and those who handle cross-country (or country to country) moves.
The Main Differences Between Local Movers and Long-Distance Movers
Moving companies will vary in types of services they provide. While some cover both intrastate and interstate moving, others might limit their services to a defined area or region. Here are some of the differences you can expect between a local mover and a long-distance moving company.
Distance
Naturally, distance itself is the most clear factor that affects the type of move you require. Local movers usually operate in a well-defined, limited area – for instance, usually not extending services beyond a 50–100-mile radius. In contrast, long-distance movers are equipped for the transportation of belongings throughout the country and internationally.
Timeframe
Moving companies often aim to complete local moves within a single day. As we discussed previously, effective time management is one of the core features of a successful move. And regardless of distance involved, movers aim to work within strict time schedules that will limit disruption to their clients.
Regulation
Moving companies are required to comply with state and federal regulations (including OSHA), but some oversight differs between a local Florida move and a cross-country relocation. Local Florida moving is regulated by the Florida Department of Agriculture and Consumer Services (FDACS), and companies must adhere to their rules. Interstate moving is regulated by the Federal Motor Carrier Safety Administration (FMCSA), and movers must maintain a valid USDOT number.
Pricing
Moving companies offer different pricing structures, but more than likely similarities will exist. Local movers may charge on an hourly basis, factoring in the size of the team required to move all items. Long-distance moving often uses weight of the items and distance required. In this case, be sure you get an estimate for accurate, upfront costs.
Services
Smaller local movers are likely to offer a limited number of services and keep a focus on speed and efficiency. In contrast, long-distance movers must provide many services, including car transportation, storage and more. When you choose a full-service mover like Good Greek Moving & Storage, your relocation will be customized to your needs.
Planning and Logistics
While local moves still require careful organization to be stress-free, cross-country movers must use a more advanced approach to planning and logistics. To ensure safety and time efficiency, a long-distance move must prioritize route planning, inventory assessment, safe packing and loading techniques and more.
Hire Florida's Trusted Local and Long-Distance Moving Company
If you need a dependable moving partner for local or long-distance relocations, Good Greek Moving & Storage is the name you can trust. Contact our team today to discuss your moving, packing, storage and transportation needs. Call (561) 683-1313 or request a free moving quote now.