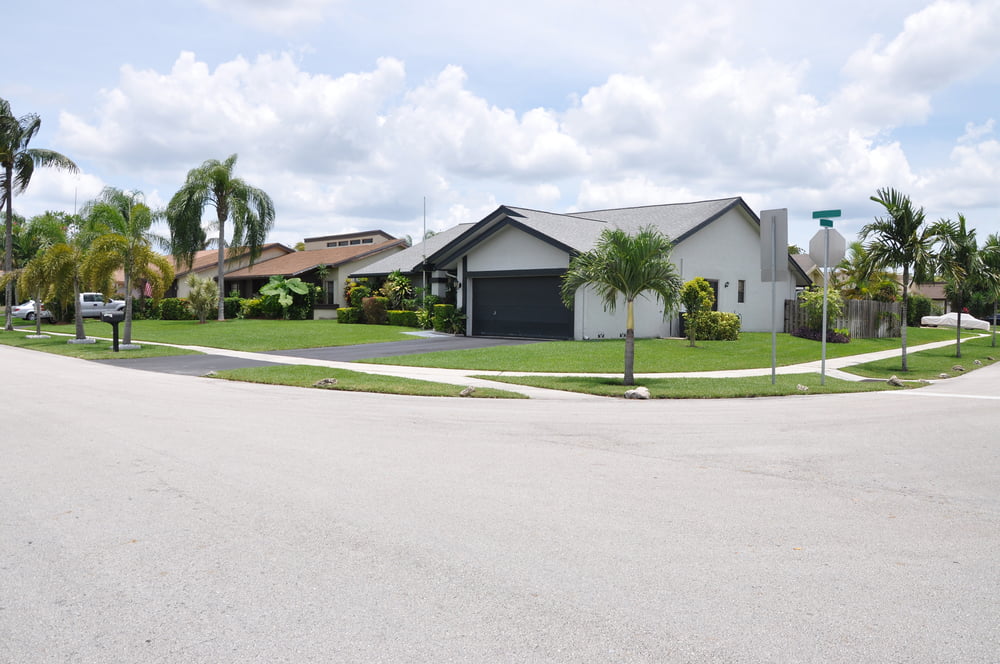 Founded in the 19th century as a trading outpost, Tampa, Florida later became a tourist destination for Americans seeking to escape harsh northern winters. Today, Tampa is a major business center for Florida and the Southeast and one of the most popular places in the country to move to. Great neighborhoods in the city include downtown Tampa, Davis Islands, Carrollwood, Ybor City, Westchase, and South Tampa.
Tampa sits at the heart of the Tampa Bay area, a region that contains about 4 million people and stretches from Pasco and Hernando counties to the north, Plant City to the east, Sarasota to the south, and St. Petersburg and Clearwater to the west.
With the Tampa city limits, the estimated population reached about 393,000 in 2018. That's going to increase, as about 150 people move to Tampa every day. But where will they live?
The following looks at some of the best neighborhoods in Tampa.
Downtown Tampa
Once a ghost town after 5 p.m. and on weekends, Downtown Tampa is now bustling with new development and plenty of places to live. The Water Street development provides both residential housing and commercial space, while the Channel District just to the east of downtown has many townhouses and apartments. Downtown Tampa also features the 2.6-mile Tampa Riverwalk with restaurants, museums and parks, as well as water taxis to ferry you wherever you need to go.
South Tampa
The term South Tampa encompasses a variety of different neighborhoods, all to the southwest of downtown on a peninsula with Hillsborough Bay on one side and Old Tampa Bay on the other. All feature older, well-maintained homes in some of the first neighborhoods in Tampa. The most popular neighborhoods include Hyde Park, Palma Ceia, and Beach Park, although you also can find older, restored homes in areas such as Ballast Point, Sunset Park, Virginia Park, and the Interbay Area.
Davis Islands
Immediately south of downtown, Davis Islands are accessed by crossing a bridge where the Hillsborough River flows into Hillsborough Bay. The islands contain a mix of large homes, apartments, and smaller homes close to Peter O. Knight Airport on the southern tip of the islands. It's where baseball Hall of Famer Derek Jeter owns a home, which is currently rented by future football Hall of Famer Tom Brady.
Carrollwood
One of the first suburban communities in Tampa, the Carrollwood neighborhood now straddles Dale Mabry Highway north of downtown. The neighborhood is known for quiet streets, well-maintained houses, and lawns, great schools, and safety. And while technically a suburb, it's only about 10 miles north of downtown.
Ybor City
Founded by Vincente Martinez Ybor in 1885, this small city within a city served as home to the famous cigar industry in the area for decades. Now, it contains a historic area, entertainment district, and thriving business community. While housing is scarce, several apartment complexes and areas with rental homes have become popular, and development continues to move east, offering more housing opportunities,
Seminole Heights and Tampa Heights
These two older neighborhoods north of downtown Tampa have undergone a renaissance over the past two decades, with renovated homes and restaurants, bars, and other retail businesses moving into the area. The neighborhoods cover a large area that runs generally on the eastern side of the Hillsborough River. While some neighborhoods are not fully developed, much of this part of the city has become some of the most attractive real estate in Tampa.
Westchase
If a planned, green, and beautiful suburban community is what you had in mind, then Westchase is what you seek. This large neighborhood features beautifully landscaped roads, a large number of single-family homes, and some apartments available near the center commercial area that contains a wide variety of restaurants and retail outlets. Great schools and low crime make this especially attractive for young families.
These are some of the neighborhoods that make Tampa such an attractive city to new residents. They also get to enjoy all the reasons vacationers continue to come to Tampa every year, but all in their own backyard and available 365 days a year.
Are Planning a Move To Tampa? Let Good Greek Help Call

(561) 683-1313

Now.