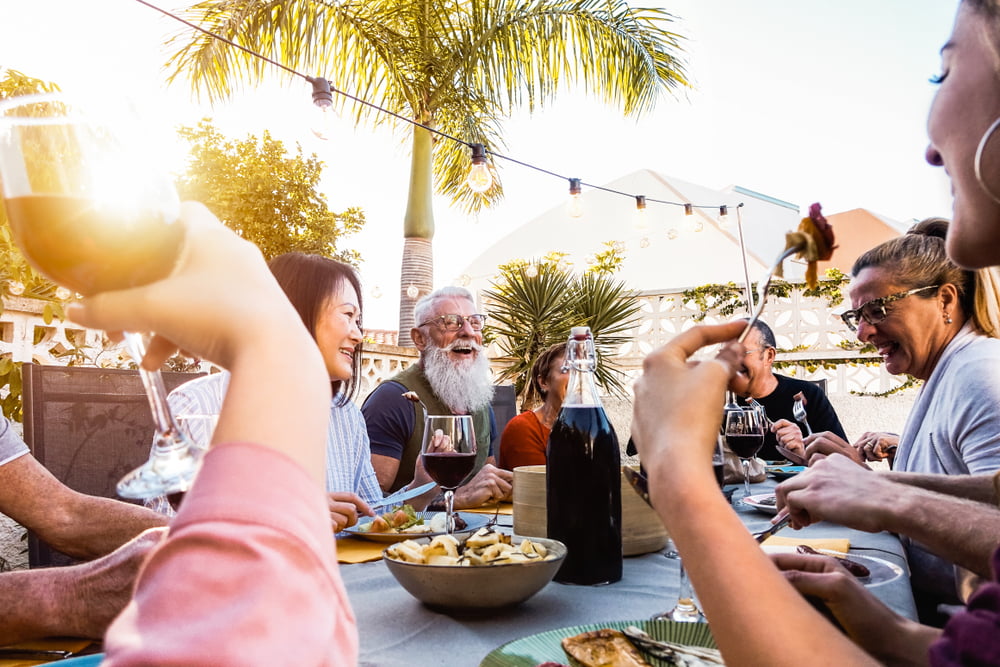 Despite its reputation as a great place to have a party, not all of Miami is like South Beach on a Saturday night. Miami offers many benefits to families, including plenty of attractions for kids, a diverse culture, many beautiful public parks, and great neighborhoods for families.
The key to family living in Miami and Dade County is knowing what type of lifestyle you want and knowing where to look. The area has plenty to offer families, including the neighborhoods listed below.
Those searching for a place to move in the Miami area will also want to find the best mover for their relocation to South Florida. You may also want to check out some of the pros and cons of moving to South Florida.
Family Attractions in Miami
Before getting to the neighborhoods, families who are considering a move to Miami should know what the city and surrounding Dade County offer for kids. For example, Miami has more than 147 public parks, playgrounds, recreation areas, and gardens.
As for attractions, Miami and the surrounding areas have the Miami Children's Museum, Miami Seaquarium, Crandon Park Amusement Center, Flamingo Gardens, Monkey Jungle, the Miami-Dade County Youth Fair, and much more.
For parents looking for a diverse community to raise their kids, few places offer a more diverse culture than Miami. As with many cities in Florida, the people who live in Miami-Dade aren't necessarily from Miami-Dade. That makes for an interesting mix of cultural attractions, events, restaurants, and neighborhoods. South Florida is home to immigrants from across the Caribbean, Central America, and South America, as well as people from across the United States. It also has a large LGBT population.
And, of course, there are the beaches along the South Florida coast that rank among the best in the world.
Miami Neighborhoods for Families
While this list isn't all-inclusive, these are some of the best neighborhoods for families in Miami. It's also helpful to look at the latest real estate listings to see what homes are available.
Coconut Grove
Coconut Grove was one of Miami's first neighborhoods, and it remains one of its most popular. Locals often refer to the upscale neighborhood simply as The Grove. It's known for its tropical trees and foliage – it's one of the greenest areas in all of Miami-Dade County – and its homes in a variety of styles, many of them mid-century moderns or Caribbean-style bungalows.
Coconut Grove Attractions
Attractions in and around Coconut Grove include the Italian-style villa that is now the Vizcaya Museum and Gardens, a popular tourist attraction. There's great shopping and charming cafes in Coconut Grove, as well as playgrounds and great views at David T. Kennedy Park.
Coconut Grove Schools
Private schools in Coconut Grove include Carrollton and Ransom. The neighborhood also is home to Coconut Grove Montessori School, Frances S. Tucker Elementary, and George Washington Carver Middle School.
Coral Gables
Coral Gables, which is about 20 minutes away from downtown Miami, is technically its own city but is one of the best neighborhoods for families in Dade County. It's perhaps best known to outsiders (and sports fans) as home to the University of Miami. Many homes in the area are known for their Old Spanish and Mediterranean architecture. Like nearby Coconut Grove, Coral Gables is also known for its lush landscaping.
Coral Gables Attractions
Attractions in Coral Gables include the Montgomery Botanical Center and more than 140 restaurants and gourmet shops. Coral Gables is also known for its arts and theater, including the Actors' Playhouse at Miracle Theater which puts on productions for audiences of all ages. As the kids get older, they'll come to appreciate the art house films they can see at the Gables Cinema.
Coral Gables Schools
Schools in the area include Saint Hugh, Saint Stephen's, Coconut Grove Montessori, the Vanguard School, LaSalle High School, Coconut Grove Elementary, Frances S. Tucker Elementary, and George W. Carver Elementary Middle Schools.
Brickell
Downtown Miami has been transformed in the last decade, and Brickell is one of the reasons. Located at the southern end of downtown, Brickell's skyline is starting to look a bit like the southern tip of Manhattan. Brickell is home to Miami's financial district, which is one of the biggest in the country. Many people who live in Brickell choose to make the many gleaming condo towers rising in the area their new home.
Brickell Attractions
Kids will enjoy the Frost Museum of Science, which includes a wildlife center, a planetarium, and a 500,000-gallon aquarium. For kids who love art, the Perez Art Museum focuses on contemporary pieces. Brickell also is next to the Rickenbacker Causeway which leads a short distance to Key Biscayne.
Brickell Schools
Schools in Brickell include Southside Elementary School, Citrus Grove Middle School, Miami High School, Key Point Academy, and KLA Schools of Brickell.
Pinecrest
Pinecrest is a suburb (officially a village) southwest of downtown Miami. The community always ranks highly among the best-rated suburban neighborhoods in South Florida. It's a magnet for both young professionals and families.
Pinecrest Attractions
Much of what happens in Pinecrest is built around families, including plenty of parks and green space, hundreds of restaurants, and Pinecrest Gardens, a botanical garden where families can go for a leisurely walk.
Pinecrest Schools
Pinecrest is known for highly rated schools, including Pinecrest Elementary School, Palmetto Elementary, Palmetto Middle School and Palmetto High School.
These represent four of the best Miami neighborhoods for families. Families also have the choice of buying in places just outside Miami, including Kendall, Weston, and other suburban communities in northern Dade County and Broward County. For families, there are plenty of great choices in one of the most exciting and beautiful areas of the country.
Nicaragua, the Dominican Republic, Venezuela, Cuba, and Mexico, all with different cultures and customs. The city also has a substantial Bahamian, Jamaican, and Haitian population there as well, among other nationalities. And Miami's LGBT population is pretty large as well, all making for rich experiences that children can learn from.
Considering A Move To Miami? Contact A Total Relocation Specialist Now At (561) 683-1313.