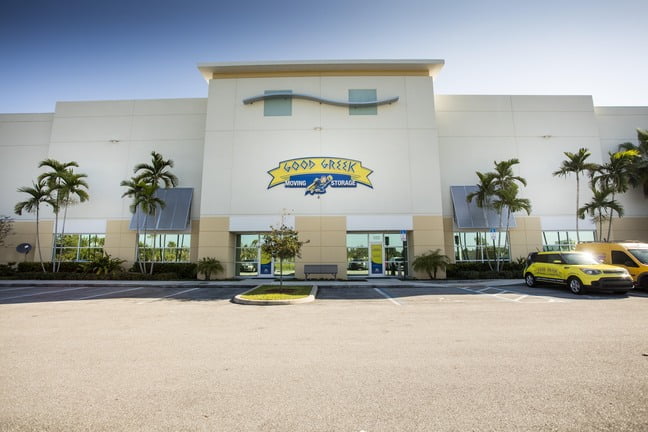 Florida continues to draw people from around the country looking to enjoy everything the state has to offer new residents. It's also become both a magnet for businesses relocating from other states and a hotbed for new business openings by existing residents.
In 2020, more new businesses opened in Florida than any other state. The total number of new businesses reached 397,320, a 28 percent increase over 2019. The state has 18.5 new businesses for every 1,000 people.
Why? There's more than one reason. When it comes to running a successful business, Florida has a perfect combination of important factors.
Why Start a New Business in Florida?
For most business owners or those who want to operate a franchise, there is not just one reason they decided to move their office to Florida, but rather a combination of reasons. The following areas rank high on the list of reasons to start a business in Florida or move one there from another state.
Government Incentives
Government officials at both the state and local level in Florida actively engage businesses looking to relocate to the state or current residents considering a new business launch. The governor's office lists a number of incentives for new businesses that include:
Tax refunds for businesses that develop "abandoned, idled or underused industrial and commercial sites" where expansion or development is "complicated by environmental contamination."
Tax credits for creating jobs in certain urban and rural zones
Capital investment tax credits for costs incurred during acquisition, construction, installation, and equipping of a project from when it begins through the start of operations
A special tax exemption for all sales and use taxes for businesses engaged in the semiconductor, space, and defense sectors.Quality of Life
Florida offers great neighborhoods and schools, beaches, amusement parks, paradise-like weather from October to March, and a low cost of living. The state also is heavily investing in itself in everything from education to broadband access. In a recent interview, former Florida Gov. Jeb Bush said the quality of life issues have made Florida a magnet for people who want to relocate and made it easier to start a business.
"There are all sorts of people that are saying 'I want my children to grow up in a place where it's not hostile, they're dealing with problems, the schools work, and the infrastructure feels like it's new,'" he said. "All of that bodes well for our state."
The state also is committed to law and order. Gov. Ron DeSantis recently launched a program that offers a $5,000 bonus to police officers who relocate to Florida.
A Business-Friendly Tax Structure
Florida does not charge a state income tax, which automatically gives business owners and their employees a raise if they move from a state with an income tax. The state also has no inheritance or intangibles tax, and its corporate and sales taxes are low compared to other states. Part of the reason Florida can keep sales taxes on residents and businesses low is that the state makes so much on tourist-related taxes. Florida attracted more than 30 million visitors in 2020 alone.
Access to Capital
Florida continues to attract a larger number of venture capitalists and angel investors who support entrepreneurs in their business launch. Money also is coming from educational institutions. An example of this is the Florida High Tech Corridor, a 23-county area in Central Florida formed by the University of Florida, the University of Central Florida, and the University of South Florida. The program currently offers $80 million in grant money for research projects at more than 400 tech companies.
Steady, Consistent Growth
In terms of growth, Florida has steadily risen over the past few decades. The state now has the fourth-largest economy among the states. If Florida was an independent country, it would have the 15th largest economy in the world when ranked against other countries. The state continues to diversify its economy, with some of the biggest sectors in the state including aviation and aerospace, cleantech, defense, and homeland security, financial and professional services, information technology, life sciences, and logistics and distribution.
You're In Good Company
In recent years, a large number of companies have announced plans to relocate or expand their operation in Florida. In 2021 alone, Disney, KPMG, Sonesta International Hotels Corporation, and InnovaCare Health Inc. all announced relocation or expansion plans in the Orlando area. Pfizer opened a large operations center in Tampa, and Suzuki Marine USA moved its headquarters there. Blackstone, the world's largest private equity firm, recently opened a new tech division in downtown Miami.
These moves show that starting a business in Florida is a smart choice. Leaders in the Sunshine State value entrepreneurs and businesses of all sizes. For residents of Florida – or those who want to be residents – it's hard to find a better place to do business.
Are You Interested In Starting A New Business In Florida? Check Out Good Greek Franchise Opportunities Here