Call Good Greek for all your Junk Removal and Debris Disposal needs in South Florida, Tampa, and Greenville, SC.
Good Greek Moving & Storage prides itself on providing the types of services that meet all your moving needs. That includes junk removal. Our professional movers, trained in our Superhero Mover academy, are equipped to handle both moves and junk removal safely and efficiently.
We handle removing furniture for those who are downsizing to a smaller home or renovating the current one. We also can remove furniture and other items from an estate clearing or for a business that is relocating and getting rid of old office furniture and equipment. Let Spero the Hero and the Good Greek team help you with your junk removal needs.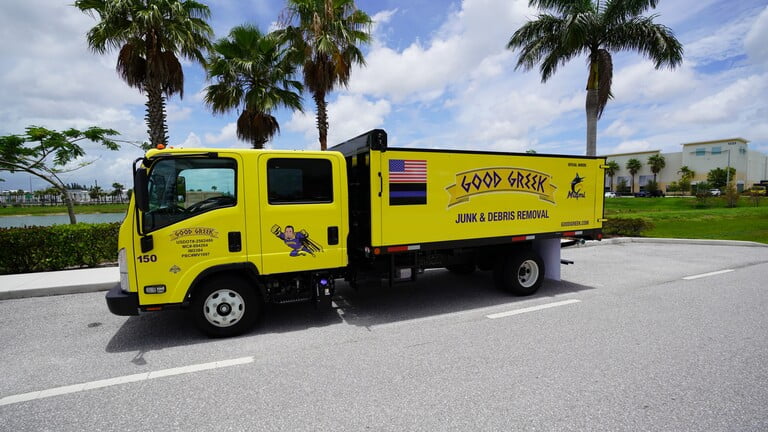 COMMERCIAL JUNK REMOVAL & DEBRIS DISPOSAL
Construction Sites
Professional Organisations
Property Management Firms
Real Estate Development Companies
Retail Stores
Senior Living Communities
Storage Unit Cleanout
Manufacturing Materials
Commercial Moving
RESIDENTIAL JUNK REMOVAL
Appliance Removal
Furniture Removal
Attic Cleanouts
Estate Cleanouts
Garage Cleanouts
Senior Downsizing
Good Greek Junk Removal Near You
Boca Raton Junk Removal
West Palm Beach Junk Removal
Delray Beach Junk Removal
Deerfield Beach Junk Removal
Jupiter Junk Removal
Port Saint Lucie Junk Removal
Fort Pierce Junk Removal
Why Good Greek Moving & Storage?
Good Greek Moving & Storage, led by the Good Greek Spero Georgedakis, makes customer service the top priority. We pride ourselves on being the most referred moving company and for having a great reputation. Our goal is to make your next move the Best Move Ever. That same level of service also applies to our junk removal service.
If you need moving services, we can handle all your needs and are licensed for local, statewide, and nationwide moves. Our services include:
An in-person visit and FREE estimate for your move.
A guaranteed, written price estimate. No last-minute surprises.
We provide light disassembly and assembly of furniture at no extra cost.
We use blankets and/or pads to wrap your office items so they remain safe during transport.
We offer storage space if needed to temporarily store any office furniture and equipment, including CCTV security and a computerized inventory tracking system.
We are available 24 hours a day, 7 days a week, to answer your questions.
If you have a junk removal job or a move you need to make, give us a call and let us tell you what we can do for you.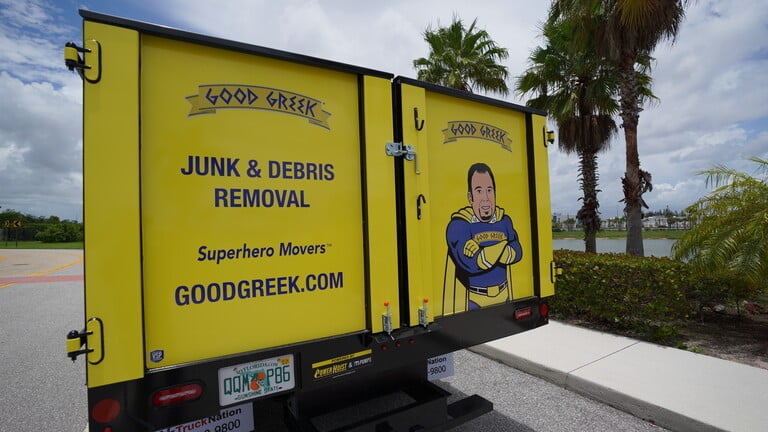 Call For a Free Moving Estimate: South Florida (888) 459-0892 – Tampa (813) 438-2700