Expert Piano Moving and Storage Services in Florida
Moving a large valuable object such as a piano is complicated and difficult. It is a prized possession that requires specific care when moving to avoid damage to the surface and interior structure of the piano. Indeed, specific moving tools must be used, including heavy-duty straps, a furniture dolly, and special padding. In addition, pianos are extremely heavy, requiring a team of strong, experienced experts to safely lift and move. If you are looking to move a piano, trust Good Greek Moving.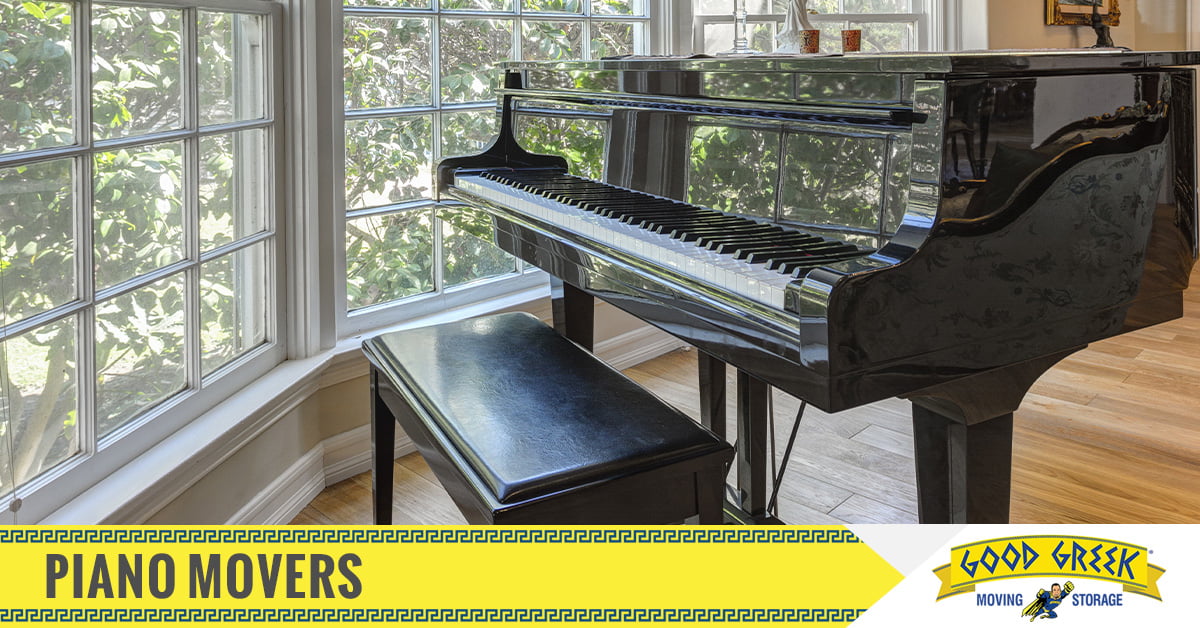 Good Greek Moving offers professional, door-to-door piano moving services to residents throughout South Florida. Our family-owned and operated moving company has become known for our commitment to customer service, as well as our expertise in moving pianos.
Our staff is fully licensed and insured to move all makes and models of pianos (Uprights, Consoles, Baby Grand, Grand Pianos, etc.). We use top-tier equipment and the safest practices to carefully get your piano from one location to the next.
Choose Good Greek Piano Movers Because:
Experience: We are fully licensed and insured.
Convenience: We'll deliver your piano on time and on budget to all points throughout South Florida and the United States.
Attention to Detail: We'll take the utmost care in handling your piano, delivering it to your new location safely and securely..
We estimate the safety of your piano and promise to move it from one location to another damage-free. Call us today or fill out our contact form to learn more about our piano moving services.
Call For a Piano Move Estimate: (561) 683-1313