Good Greek Moving & Storage provides services that meet all your moving needs, including junk removal. Our professional movers, trained in our Superhero Mover Academy, are equipped to handle moves, as well as junk removal, safely and efficiently.
We handle removing furniture for those who are downsizing to a smaller home or renovating the current one.. We also can remove furniture and other items from an estate clearing or for a business that is relocating and getting rid of old office furniture and equipment. Let the experienced and friendly Good Greek team help you with your junk removal needs.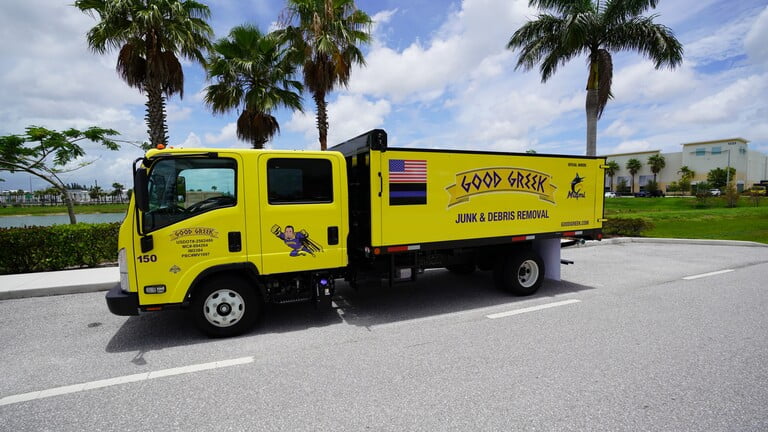 COMMERCIAL JUNK REMOVAL & DEBRIS DISPOSAL
Construction sites
Professional organizations
Property management firms
Real estate development companies
Retail stores
Senior living communities
Storage unit cleanout
Manufacturing materials
Commercial moving
RESIDENTIAL JUNK REMOVAL
Appliance removal
Furniture removal
Attic cleanouts
Estate cleanouts
Garage cleanouts
Senior downsizing
Call For a Junk Removal Estimate: (561) 683-1313
Good Greek Junk Removal Near You
Boca Raton junk removal
West Palm Beach junk removal
Delray Beach junk removal
Deerfield Beach junk removal
Jupiter junk removal
Port Saint Lucie junk removal
Fort Pierce junk removal
Why Good Greek Moving & Storage?
Good Greek Moving & Storage makes customer satisfaction our top priority. We are the most-referred moving company because of our reputation of fairness and excellence. Our goal is to make your next move the "Best Move Ever." That same level of service also applies to our junk removal service.
If you need moving services, we can handle all your needs and are licensed for local, statewide, and nationwide moves. Our services include:
FREE in-house estimates – no last-minute price hike surprises
Prompt, polite and strong uniformed movers who ensure your items are packed carefully and correctly
Complete packing/unpacking services (and supplies)
24/7, 365 client support
Careful disassembly/reassembly of your furniture
Storage-related bullet?
If you have a junk removal job or a move you need to make, give Good Greek Moving & Storage a call today and let us tell you what we can do for you.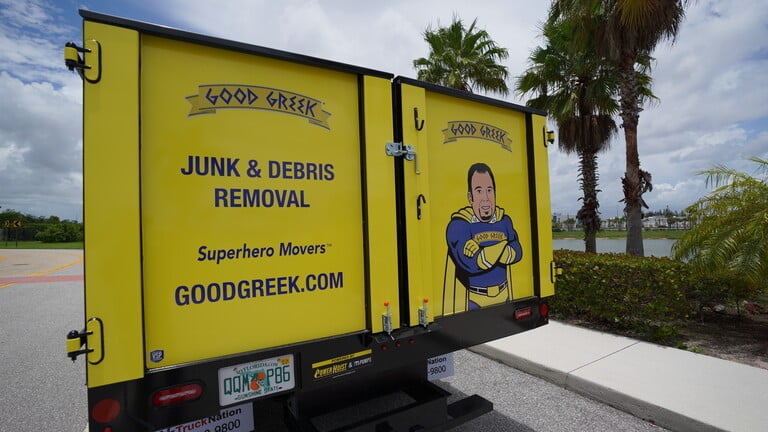 Call For a Junk Removal Estimate: (561) 683-1313