Florida Moving Company Reviews and Client Testimonials
From the moment Jack came to our apartment to see what needed to be moved, we knew we were in great hands. The day of the move, the boys arrived right on time and were very friendly and professional. They used a wrapping method with padding to ensure everything was securely transported.
They worked quickly and carefully, it was clear that they knew exactly what they were doing. When we arrived at the house, they placed everything exactly where we wanted it in a very efficient and careful way. We had some laughs and, over all, we had a great time together. Their professionalism went above and beyond. We highly recommend them and I'd definitely use them if we ever plan to move again.
Elizabeth Lewis
Espresso & Chanel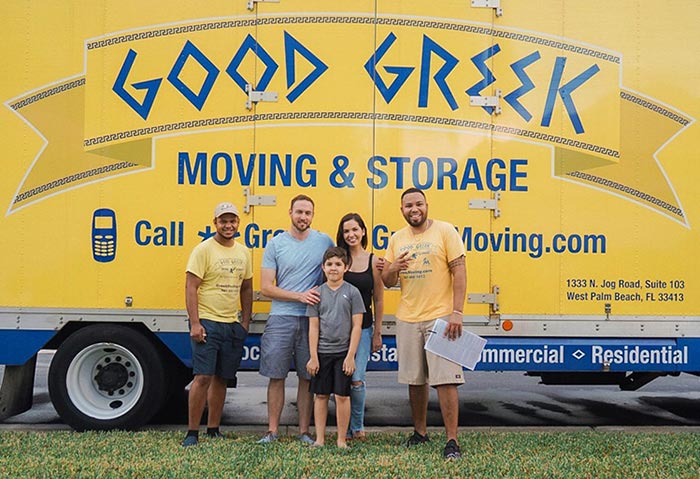 Awesome Experience on Out of State Move!
Seriously the best experience! We used Good Greek for our long distance move from South Florida to Metro Atlanta and they were awesome! From Mike, Blake at the very start to Dario, Juan and Miguel who loaded the truck and finally Junior and Adrian who did the unloading at our final destination. All wonderful professionals who made everything so easy for us.
Vanessa Teitler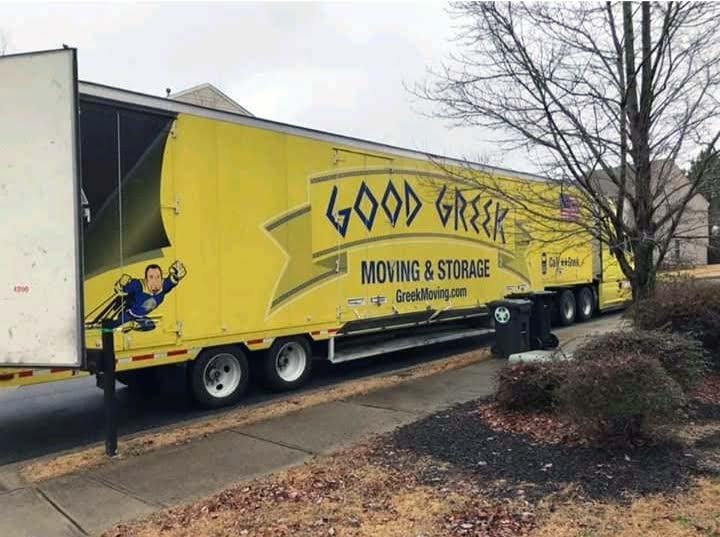 Florida's Best Local and Long-Distance Movers
As a well-established Florida moving company, Good Greek Moving & Storage has numerous positive reviews from homeowners and businesses in Palm Beach, Fort Lauderdale, Tampa and beyond. Contact us to discuss our moving and storage services. Call (561) 683-1313 or request a free moving quote today.
Good Greek Moving Reviews – West Palm Beach
I will never move without hiring movers again. The apartment I was moving into had to push back the time I could get the keys, and good Greek was able to accommodate my new timeline on the fly. They were super quick, friendly, and handled my stuff carefully. After hearing too many horror stories about shady moving companies, Good Greek was a delightful surprise. Money well spent
Good Greek did a fantastic job with our recent move from Ft Lauderdale to Naples, Fl. The process was smooth and their communication throughput the process was great! Highly recommend!!
Good Greek Moving Reviews – Tampa
George, Grady and Omar were awesome! Super professional, personable and fast! They deserve a raise!
George, Grady, and Omar were fantastic to work with! Personable, professional, and efficient. Working with them was a favor.
Good Greek Moving Reviews – Ft. Lauderdale
There are no reviews yet. Be the first one to write one.
Good Greek Moving Reviews – Yelp
There are no reviews yet. Be the first one to write one.