Take Advantage of This Special Offer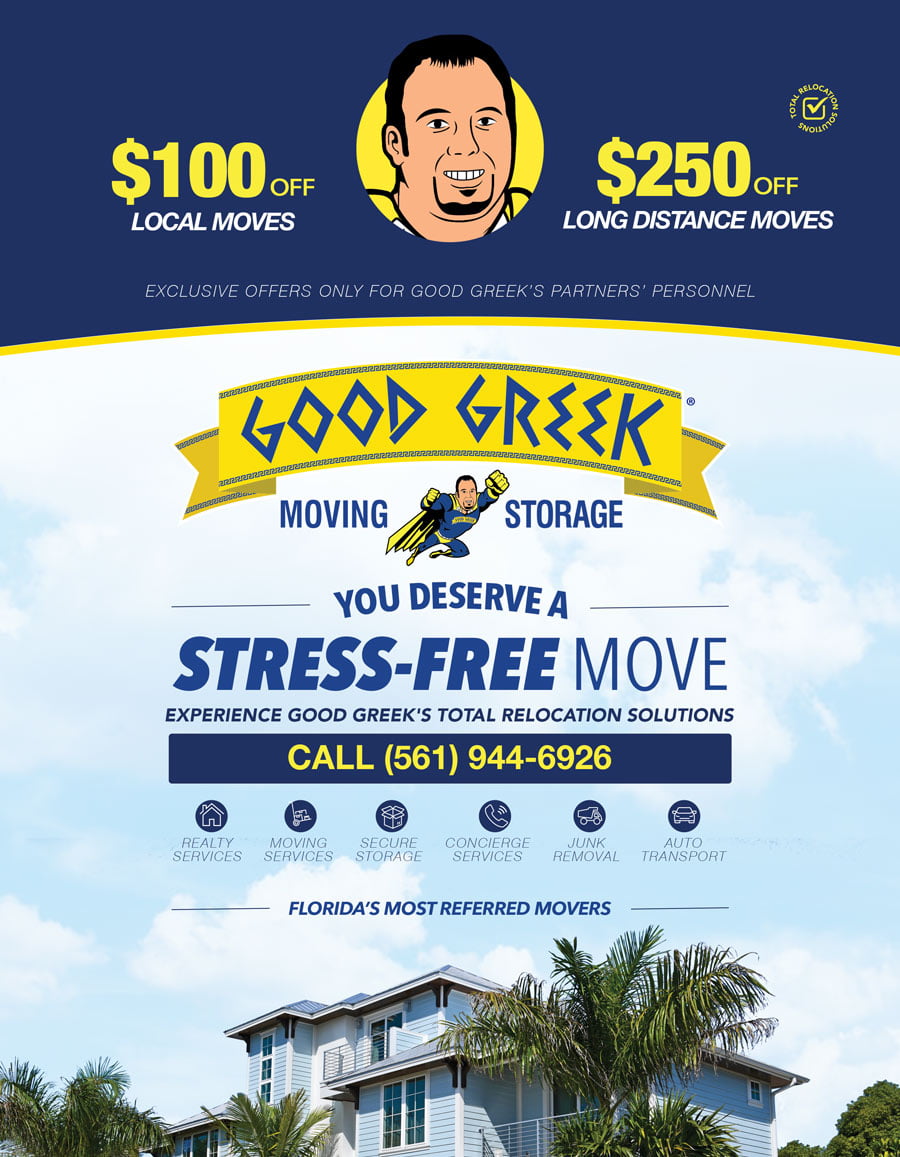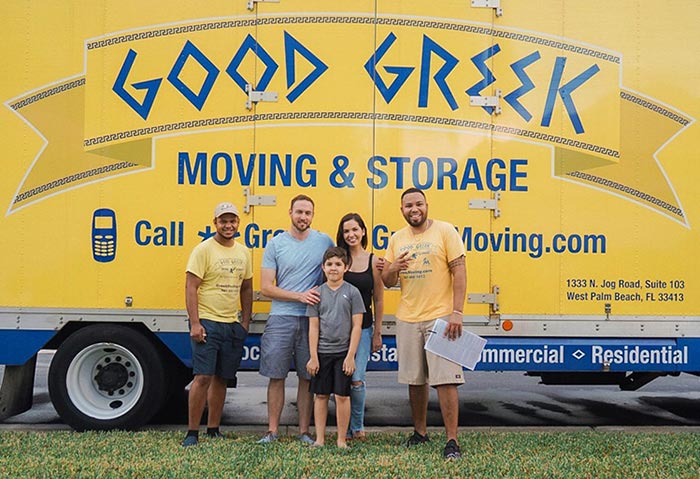 We used Good Greek for our long distance move from South Florida to Metro Atlanta and they were awesome!
Why You Want a Moving Quote For Your Move
Getting an accurate, free moving quote is important during the planning stages of your move as you prepare for the big day. A free quote is based on the information provided and is helpful as you gather quotes from various sources and plan for the cost of your move.
It's free, simple and easy to do.
Call Good Greek Moving & Storage for your free estimate
Estimates are only as good as the information provided, and will likely be followed up with a call or visit from a moving specialist
This allows you to compare price quotes you've received while "shopping around"
Once set, your price will help you budget for your moving costs
It's easy to start the process to get a quote – it's just a phone call away. Good Greek Moving & Storage handles all types of moves, from large homes to apartments and commercial moves for businesses. No move is too big or too small.
Hiring A Mover You Can Trust in South Florida
Whatever kind of move you are making, it's important to start with a company that you can trust. Moving is an anxious enough experience without partnering with a business that you're not sure about. When looking for a mover in South Florida, make sure to avoid scam artists and "fly by night" moving companies.
You want a company with the experience and professionalism offered through Good Greek Moving & Storage. We're a company that puts the customers first in everything we do.
When looking for a mover who you can trust, look for the following.
A good online reputation
Licensed for every kind of move (local, statewide, nationwide, global)
A full-service company that offers services such as packing, unpacking, disassembly and assembly of furniture, a full complement of packing supplies
Offers the required insurance and can connect you with a third-party insurer if you want more coverage
Years of experience