Pinecrest Local Movers for Home & Commercial Relocations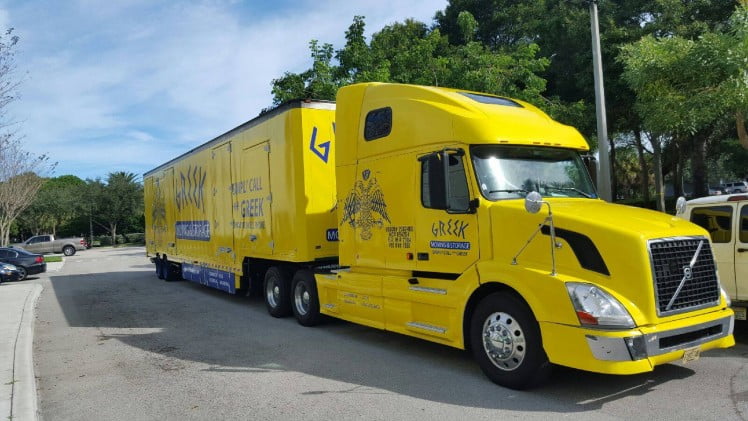 Good Greek Moving & Storage is one of the most highly-rated professional movers serving Pinecrest and all of South Florida. Our knowledgeable and experienced crew specialize in local & long distance moving, storage, packing & unpacking. We offer free moving quotes to ensure we provide you with an accurate moving cost estimate.
Good Greek Moving Company has become one of the top-rated companies in the region. Some of the reasons that people have chosen us over the competition include:
Competitive pricing
Outstanding reputation
Best Move Ever
Professional, full-time movers that work directly for the company
People choose The Good Greek because we have enhanced the experience to make it one of the best in the industry.
HOME AND OFFICE MOVING SERVICES
We have a great team who understands how to help customers move from the home or office. Maybe your business has grown at exponential levels, and you need someone to help you move into a bigger office. Here at Good Greek, we will help you make that move. When it comes to moving into an office or new residence, you can feel a lot of stress on your shoulders, and we will be there to eliminate much of the burden.
PINECREST BUSINESS MOVERS
Working as the official company that helps the Miami Marlins to move, you can trust that you have hired someone with tons of experience. Helping such a team could hardly be possible if we didn't have the right level of experience, trust, and know-how. We have a team of experienced workers who understand how to get you from one location over to the next. We will be there for you to help you get the most from our services. Our company believes in providing good and honest moving services.
LONG DISTANCE MOVING
Along with helping some of the local moves, Good Greek also has experience with long distance moves. We have a team of relocation specialist and long-distance movers who understand how to plan and move you from one location to the next. Whether you want to move somewhere in the state of Florida, or you want to move to another state within the United States. We can also put your possessions in storage for those moves that may require a little more time.
CALL NOW FOR A FREE MOVING ESTIMATE (561) 683-1313