Affordable Local Moving Company Serving Homestead
If you're moving to or from Homestead or any part of South Florida, Good Greek Moving & Storage can transport all your belongings safely. Our moving experts can handle Homestead, Florida moves and relocations of any size and are committed to giving each customer excellent service. Hiring us will save you the trouble of doing all the heavy lifting yourself.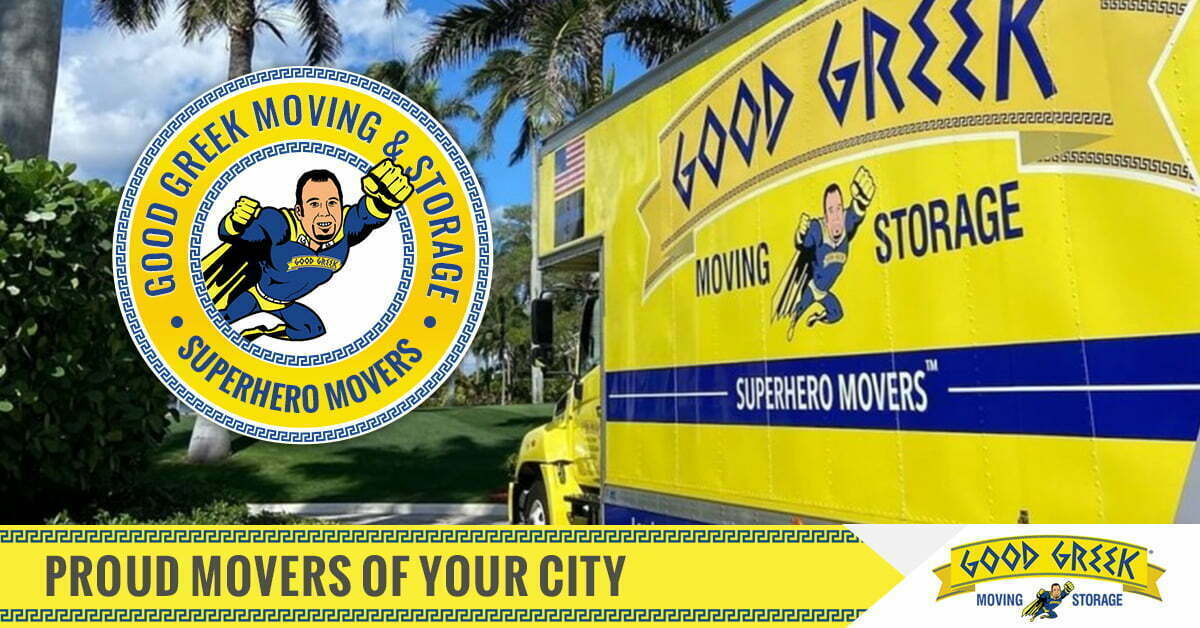 Good Greek Moving & Storage is one of the most highly-rated professional movers serving Homestead, Miami and all Miami-Dade County with 70 plus 5-star Google reviews. Our knowledgeable and experienced moving company specializes in local Homestead moves as well as long distance moving services, storage, packing and unpacking. Take the first step in your move to beautiful Homestead, Florida today.
GET A FREE HOMESTEAD MOVING QUOTE
The Good Greek is so passionate about getting movers where they need to be, they offer a free price quote estimate! All you have to do is simply complete an inquiry or call us. It's as simple as that and can be done right from the comfort of your mobile phone, home or business.
MOVING TO OR FROM SOUTH FLORIDA?
At Good Greek Moving & Storage, we know all about South Florida and can deliver your items to or from Homestead and South Dade without any long delays. We're the official mover of the Miami Marlins, and our top-notch service has earned the approval of many satisfied South Florida customers. Our local moving service is top-rated and known for offering competitive prices. Before you hire Good Greek to help you move, you can request a free quote either online or at your current location. We even provide written estimates for customers to review. Whether you're relocating to a new home or business location, we can handle all the labor that's involved with moving your belongings in or out of Homestead.
SOUTH FLORIDA MOVING COMPANY FOR HOME AND OFFICE RELOCATION
Good Greek Moving & Storage is in the business of helping people who are moving to and from Homestead or any city in South Florida. We even make a point to give back to organizations like the American Red Cross and Boys & Girls Clubs of Palm Beach County to stay more connected to the communities that we serve.
Some of our moving services include:
Single-Family Home and Residential Moves
Apartment and condominium moves
Office Moves
Commercial Moves
Long Distance Moves
Piano and Specialty Moves
Packing, Unpacking and Crating
RESIDENTIAL MOVING SERVICES SOUTH FLORIDA
No move is too big or too small for our moving experts, and we'll be sure to offer you the customized solutions that suit your needs and budget. Our goal is to make you feel at home in your new location by transporting your items to you quickly. You are welcome to request a free price quote over the phone along with an in-home estimate in writing.
SOUTH FLORIDA BUSINESS MOVERS
As the official relocation company of the Miami Marlins and other sports teams and businesses, Good Greek Moving & Storage has all the necessary equipment and manpower to move your South Florida business across town or to another community. We know that time is money when it comes to running your business, and our service is designed to be efficient and cost-effective. Every piece of office equipment and furniture will be handled with care so that nothing gets damaged along the way.
LONG-DISTANCE MOVING
Moving to a faraway location can be challenging, and we're here to ease some of the burdens and make the entire process simpler. As a trusted long-distance mover, we can help relocate anyone or anything from South Florida to anywhere else in Florida or throughout the United States. If you need to store some of your belongings until you get settled, you can keep them in our safe storage facility that's monitored 24/7 with CCTV security.
BEST MOVE EVER
When moving across town or across the country, the moving process doesn't have to be stressful. Good Greek Moving & Storage is the only company to offer "The Best Move Ever" ensuring a stress-free move on time and on budget. Their service is unmatched which is why they offer their estimates to prove it. Serving Palm Beach, Miami-Dade, and Broward County has been an honor for The Good Greek as they love providing the best possible moving experience.
Best Homestead, Florida Local Moving Services
Good Greek Moving & Storage is the leading name for local and long-distance relocations in Florida. For help with your residential or business move in Homestead, contact our dedicated moving team. Call (561) 683-1313 or request a free moving quote now.