Cooper City's Preferred Local Moving and Storage Company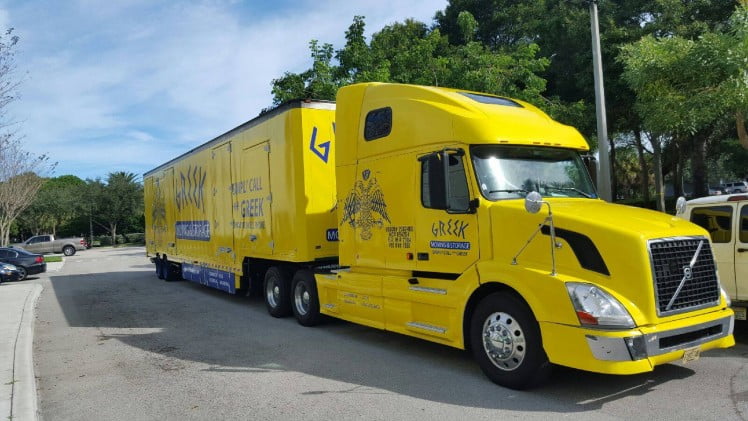 Are you planning a move to or from Cooper City, Florida? For over 20 years, Good Greek Moving and Storage has been helping families and businesses relocate in Florida. No matter where you are moving, our goal is to provide an extraordinarily moving experience. Our competitive prices and excellent customer service have made us one of the top-rated moving companies in South Florida. We even have the honor of being the official mover of the Miami Marlins.
When you contact Good Greek, you can expect to find friendly service and expert advice, with written in-home estimates. Our company can help you with packing, unpacking and storage services. Our moving experts are ready to move your family or business across town or across the country. Contact us today for a free quote and let us offer you "The Best Move Ever".
COOPER CITY MOVING COMPANY FOR HOME AND OFFICE RELOCATION
Good Greek Moving and Storage is the company you need to move your home or office in Cooper City. Whether it is a small business or a large office; whether it is an apartment or a mansion, we are prepared to help you pack your items with care and move them to your next destination. Give us a call and let our dependable moving experts transport your belongings safely and efficiently.
GOOD GREEK MOVING SERVICES
Residential and commercial moves
Local and long distance moves
International moving assistance with customs clearing service
Free written, in-home estimates
Packing and unpacking services
Light furniture disassembly and assembly
Storage services with CCTV monitoring
RESIDENTIAL MOVING SERVICES
Moving your home and family is always a challenge. Many important memories are attached to your possessions. You want the certainty that everything will make it to your new home safely. Whether it is a one-bedroom apartment or a large house, Good Greek Moving and Storage can help you. We understand the importance of your belongings and work hard to keep every item safe. Call us today for a free quote over the phone and let one of our moving experts come to your house for a free estimate. Good Greek will get you where you need to go.
OFFICE AND BUSINESS MOVERS
If you are looking to move your business office, Good Greek Moving and Storage wants to be your partner. As the official moving company of the Miami Marlins as well as other sports teams, we have the experience you want working for you. Our moving experts can come to your office and offer a free estimate. We can help you with the packing and unpacking, making sure that everything at your business ends up where it belongs. Let us show you the meaning of an extraordinarily moving experience.
LONG DISTANCE MOVING
If you are moving anywhere in Florida or anywhere in the United States, Good Greek Moving and Storage will get you there. We know that a long distance move is a stressful event with many different issues to coordinate on either end. Letting Good Greek help you will allow you to relax. You can trust our moving experts to pack, load and unload your belongings with care. Our long distance moving service also includes temporary storage of your belongings if necessary. Call us today for a free in-home estimate.
CALL NOW FOR A FREE MOVING ESTIMATE (561) 683-1313