Professional Aventura, Florida Local Home & Officer Movers
Do you need a moving company? Good Greek Moving and Storage provides both local and long distance moving services for Aventura and all of South Florida. Proudly serving Miami, Fort Lauderdale, West Palm Beach, and many other Florida moves, The Good Greek provides the BEST MOVE EVER!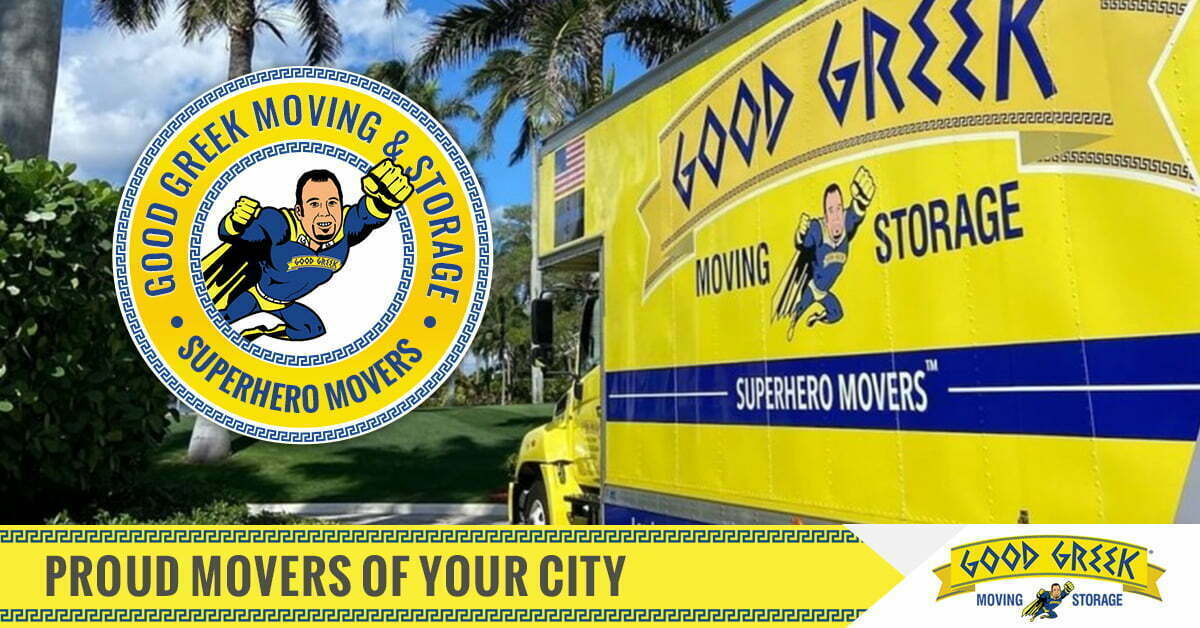 Good Greek Moving & Storage is one of the most highly-rated professional movers serving Aventura, N. Miami and all Miami-Dade County with 70 plus 5 star Google reviews. Our knowledgeable and experienced moving company specializes in local and long distance moving, storage, packing and unpacking. Take the first step in your move to beautiful Aventura, Florida today.
GET A FREE AVENTURA MOVING QUOTE
The Good Greek is so passionate about getting movers where they need to be, they offer a free price quote estimate! All you have to do is simply complete an inquiry or call us. It's as simple as that and can be done right from the comfort of your mobile phone, home or business.
SAVE ON AVENTURA MOVES
To find the latest deals and local moving offers, click on the "specials" tab at the top of the page. Good Greek movers have special discounts for local moves, long distance moves, and storage. Customers are rewarded for utilizing the effective services offered by Good Greek in many ways.
WHY HIRE A LOCAL MOVING & STORAGE COMPANY?
A local moving company like The Good Greek knows everything about the Florida area including its culture, climate, people, and everything to make you feel like you are not getting moved by a stranger. That is why Good Greek Moving & Storage is the official mover of the Miami Marlins!
5 STAR MOVING COMPANY REVIEWS
When choosing the right South Florida moving company for the job, it is important that the company has a good reputation along with its services and specialties. We have received over 70 five star Google reviews, many of which are customers stating that they have never seen anything like the service The Good Greek provides. Stacey Campbell said, "Best experience with moving long distance ever. A very experienced crew from the owner down to packers, to drivers."
OFFERING AVENTURA A FULL RANGE OF MOVING SERVICES
Good Greek Moving and Storage is a company that has a long list of moving services to tend to all of your needs. Whether you are deciding to move into Aventura, or out, they can get everything you need to where you're going, completely safe and sound. They support both local range and long range moves and even offer storage opportunities if you need somewhere to temporarily store your items. The complete list of moving services can be found by clicking on the "services" tab, but here is an overview.
Apartment & Hi-rise Move Experts
Townhome Move Experts
Single Family Home Experts
Residential Move Experts
Commercial Move Experts
Piano Moving Experts
Packing, Unpacking, Crating
State of the Art Storage
Auto/Motorcycle
BEST MOVE EVER
When moving across town or across the country, the moving process doesn't have to be stressful. Good Greek Moving & Storage is the only company to offer "The Best Move Ever" ensuring a stress-free move on time and on budget. Their service is unmatched which is why they offer their estimates to prove it. Serving Palm Beach, Miami-Dade, and Broward County has been an honor for The Good Greek as they love providing the best possible moving experience.
MOVING TO AVENTURA?
Aventura, Florida is one of the best places to live in the United States, which is why more and more people are making the move every year. It has a population of 37,649 which is up 152.4% and is the perfect amount of people to not feel too crowded. The area is home to some of the most tasteful cultural diversity in all of South Florida. Sometimes Aventura is called the "gateway of Latin America." Many people bring their styles and traditions into the area, lighting up the streets and beaches. If you are looking for a place where you will never get bored, Aventura might be a great match for you.
The city is right on the coast and is alive every night regardless of what day it is. Inside the city, there is a variety of entertainment from resorts to local clubs. On the other hand, the beautiful beaches of Aventura are one of the most popular attractions. The warm waters and soft sand bring people from all over the world. Comfortable weather and beautiful sunshine make every day more enjoyable whether you are working are simply relaxing in your home.
AVENTURA MOVING RESOURCES
AVENTURA MOVERS SERVING
Best Aventura, Florida Local Moving Services
Good Greek Moving & Storage is the leading name for local and long-distance relocations in Florida. For help with your residential or business move in Aventura, contact our dedicated moving team. Call (561) 683-1313 or request a free moving quote now.