Professional Aventura, Florida Local Home & Officer Movers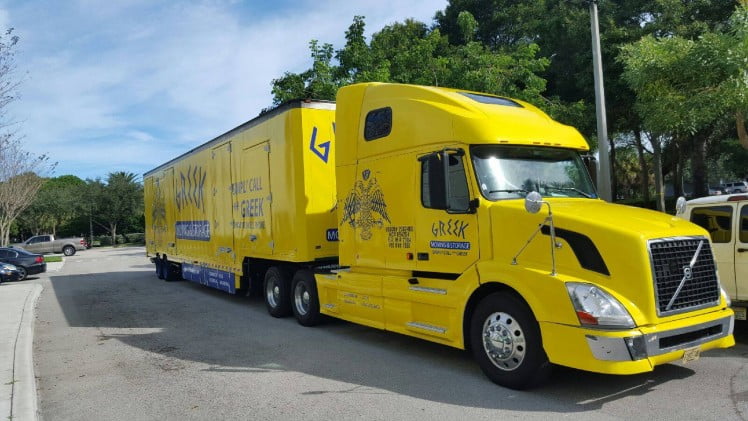 Do you need a moving company? Good Greek Moving and Storage provides both local and long distance moving services for Aventura and all of South Florida. Proudly serving Miami, Fort Lauderdale, West Palm Beach, and many other Florida moves, The Good Greek provides the BEST MOVE EVER!
Good Greek Moving & Storage is one of the most highly-rated professional movers serving Aventura, N. Miami and all Miami-Dade County with 70 plus 5 Star Google reviews. Our knowledgeable and experienced moving company specializes in local and long distance moving, storage, packing and unpacking. Take the first step in your move to beautiful Aventura, Florida today.
Contact us for a free moving quote and be sure to ask about our Best Move Ever and current moving specials.
GET A FREE AVENTURA MOVING QUOTE
The Good Greek is so passionate about getting movers where they need to be, they offer a free price quote estimate! All you have to do is simply complete an inquiry or call us. It's as simple as that and can be done right from the comfort of your mobile phone, home or business.
SAVE ON AVENTURA MOVES
To find the latest deals and local moving offers, click on the "specials" tab at the top of the page. Good Greek movers have special discounts for local movers, long distance moves, and for storage. Customers are rewarded for utilizing the effective services offered Good Greeks in many ways.
WHY HIRE A LOCAL MOVING & STORAGE COMPANY?
A local moving company like The Good Greek knows everything about the Florida area including its culture, climate, people, and everything to make you feel like you are not getting moved by a stranger. That is why Good Greek Moving & Storage is the official mover of the Miami Marlins!
5 STAR MOVING COMPANY REVIEWS
When choosing the right South Florida moving company for the job, it is important that the company has a good reputation along with its services and specialties. The Good Greek has received an immense amount of positive customer feedback which can be viewed by clicking on the "reviews" tab at the top of the page. We have received over 70 five star Google reviews, many of which are customers stating that they have never seen anything like the service The Good Greek provides. Stacey Campbell said, "Best experience with moving long distance ever. A very experienced crew from the owner down to packers, to drivers."
CALL NOW FOR A FREE MOVING ESTIMATE (561) 683-1313