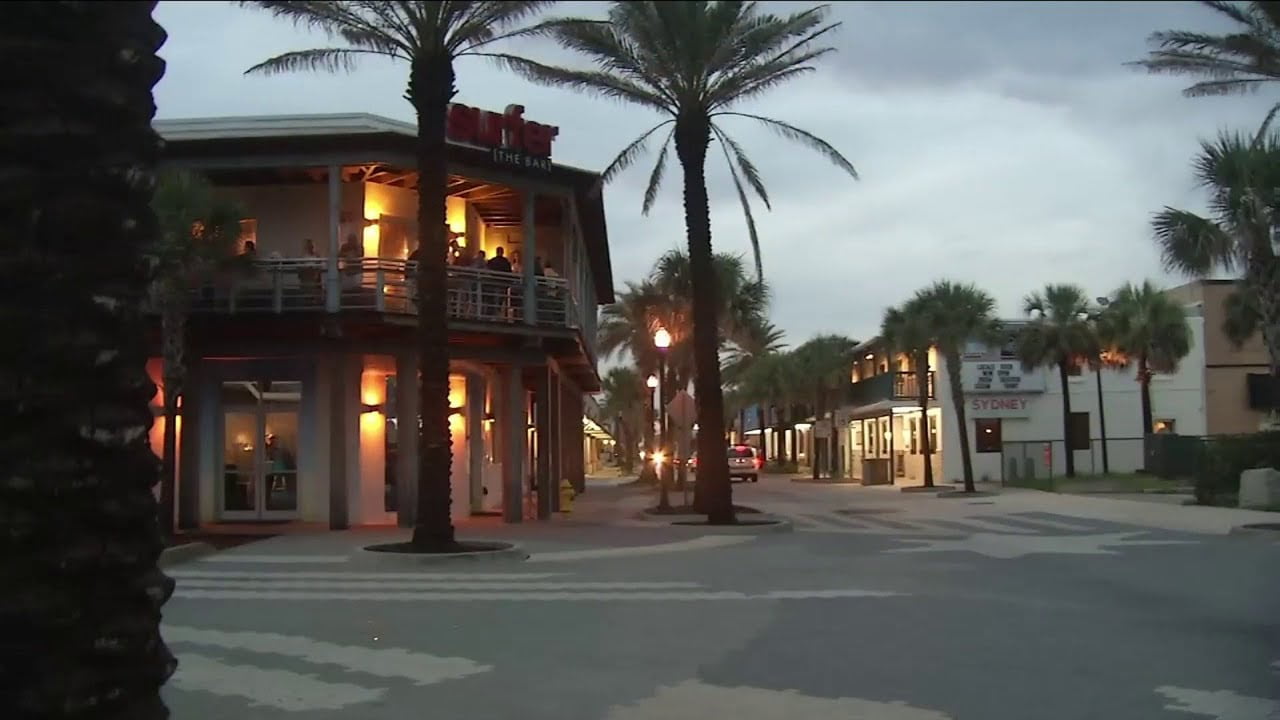 Jacksonville is an attractive destination for newcomers that is starting to get national attention for the many amenities it offers. Jacksonville offers a growing arts and culture scene, affordability, great neighborhoods, the biggest urban park system in the U.S., and the pleasures of living near the ocean.
Jacksonville combines the excitement of a growing population of young professionals, along with excellent areas for those who want to retire near the Atlantic Ocean. As with much of Florida, Jacksonville has seen explosive growth in recent years. If you're considering whether to become a part of the wave of new Floridians, Jacksonville is a destination that should be at the top of your list.
The following looks at some, but certainly not all, the reasons Jacksonville makes a great place to relocate.
Great Neighborhoods
When considering making a new city home, the first thing people want to know is the number and quality of neighborhoods. Jacksonville excels in both areas. Due to the sheer size of the city – it's the biggest city by area in the United States – Jacksonville offers a diverse number of neighborhoods.
They include Nocatee, Palm Valley, Fruit Cove, Atlantic Beach and Oceanway. The San Marco neighborhood near downtown draws artists and other creatives. But that's just a taste of the many great neighborhoods the city offers. If you look around Jacksonville, you will find a neighborhood that meets your needs, from living near the beach to living in a planned, suburban community.
Living the Beach Life
No matter where you live in Jacksonville, the beach is never far away. Not far from downtown, the city offers 22 miles along three sandy beaches: Neptune Beach, Atlantic Beach and Jacksonville Beach. Each has its own charm and appeal. If lying in the sun and splashing around the Atlantic Ocean isn't enough for you, you can visit the nearby Jacksonville Beach Pier, Shipwreck Island Park or Adventure Island.
There are also plenty of restaurants in the area where you can enjoy great seafood and other cuisine. Jacksonville is also one of the youngest cities in the country, which means plenty of great craft breweries and night clubs.
If you like to fish, you can charter a boat for a deep sea fishing excursion (or try your luck with freshwater fish in the area's many lakes, rivers and creeks). It's also a great place for boating and for diving the 100 artificial reefs teeming with marine life just off the coast.
You're not going to run out of things to do on and around the beach.
Arts and Culture
Jacksonville may not have a reputation for arts and culture, but it should. The city offers a thriving theater scene, as well as festivals, live music, art events, and exhibitions. The Downtown Arts Walk and Cork Arts District, among many other locations, showcase local artists. A dozen museums make their home in Jacksonville, including the Beaches Museum, the Museum of Contemporary Arts, and the Clara White Museum that honors the life of freed slaves who started a mission to serve the city's poor.
The city also has a thriving symphony and Broadway shows and other productions at the Times-Union Center for the Performing Arts. It's a growing arts and culture scene that newcomers are helping to drive to new heights.
Affordable Florida Living
There's no doubt that Florida is filled with great places both for vacation destinations and for relocating. From Miami to Tampa Bay and the southwest coast, the state offers many excellent places to call home. But Jacksonville is unique in that it combines southern living and coastal living in an affordable package.
Jacksonville ranked as the 51st most expensive city in the United States, far cheaper than other Florida cities. The rankings considered such factors as the cost of rent for a one-bedroom apartment, utilities, internet service, gasoline, and food.
An Unequaled Parks System
From the outset, Jacksonville has set a priority on providing green space. That's resulted in the largest urban park system in the country. The city and surrounding area offer 80,000 acres of parks, including three National Parks, seven State Parks and more than 400 city parks. Jacksonville also boasts dozens of gardens and an arboretum.
Newcomers could spend many weekends in the Timucuan Ecological and Historic Preserve alone. The park offers hiking, biking, boating, kayaking, fishing, bird watching, canoeing and camping. Other park highlights include:
Fort Caroline National Memorial, which includes a historic rebuilding of the fort settled by French colonists in 1564.
Fort George Island Cultural State Park, which offers boating in the tidal waters
Big Talbot Island/Little Talbot Island, which offers beaches and recreational activities
Hemming Park, in the heart of downtown
Klutho Park, which offers a sculpture garden
Treaty Oak at Jesse Ball duPont Park features a 250-year-old Southern Live Oak that's more than 70 feet tall and has a 25-foot wide trunk
When you consider all these factors, along with a growing job market and excellent business environment, the big growth in Jacksonville in recent years starts to make more sense. For outsiders, discovering what Jacksonville offers is a revelation. For those who move here, it reminds them every day they made a smart decision.
Considering A Move To Jacksonville? Be Sure To Speak With A Good Greek Relocation Specialist Today, Call (561) 683-1313.