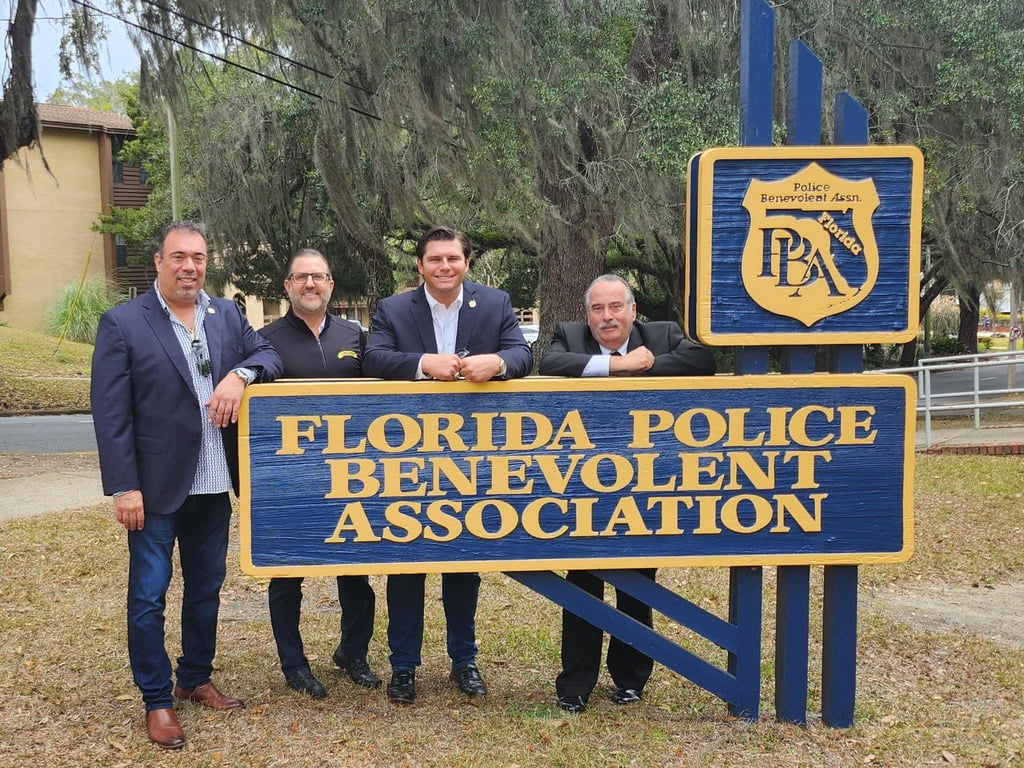 A program launched by Attorney General Ashley Moody – and sweetened by Good Greek Moving & Storage owner Spero Georgedakis – has already resulted in hundreds of police officers moving to the Sunshine State from other places around the country.
More than 600 law enforcement officers and first responders have already relocated to Florida in the past year. Many more are expected to follow.
Moody created the program, called Be a Florida Hero, in 2021. The state of Florida is offering police officers who relocate to the Sunshine State a $5,000 signing bonus, help with a downpayment on a home, and up to $10,000 to adopt a child.
In 2022, Georgedakis decided to support the program by offering relocating law enforcement officers discounts on moving costs, including packing services, when they come to Florida.
"My goal here isn't to deplete the NYPD of their officers, these are officers who are already contemplating leaving," Georgedakis told CBS New York. "As a former police officer, now a leader in my industry, I'm going to make sure these families make it to where they want to go."
More Than 1,200 NYPD Officers Resign
CBS New York reported that the number of resignations from the New York City Police Department reached the highest total in two decades in 2022. As of November 2022, 1,225 officers had left the force in New York. Some of those have made their way to Florida.
Officers from other states have joined them. DeSantis reported via Twitter in late 2022 that more than 600 officers have moved to Florida from other states through the Be a Florida Hero program.
"We are proud to welcome law enforcement officers from across the nation to Florida, where they are appreciated," DeSantis Tweeted.
Former Police Officer Supports Be a Hero Program
Georgedakis founded Good Greek Moving & Storage after a successful career as a police officer, serving in South Florida, mostly as part of an elite S.W.A.T. team. He understands the dangers of the profession and the lack of respect officers get in some parts of the country.
From the moment the Be a Hero Program was launched, Georgedakis has been a strong supporter. He eventually decided to increase his support by offering a discount. In a commercial playing throughout the country, Georgedakis invites officers to Florida.
"As a former police officer, I know first-hand how important law enforcement is in keeping us all safe. That's why Good Greek is a proud supporter of the Be a Florida Hero program," Georgedakis says in the commercial. "Good Greek is proud to support law enforcement."
Georgedakis expects that Good Greek will help at least 100 officers make the move to Florida.
Good Greek Moving & Storage is Florida's largest independent moving company. Moving and storage are part of the Total Relocation Services offered by Good Greek, including realty, mortgage, junk removal and auto transport services.
Moving to Florida? Call (561) 683-1313 to Speak with a Relocation Specialist Now