The Tampa Bay Buccaneers, led by quarterback Tom Brady, defeated the Kansas City Chiefs 31-9 in Super Bowl LV. It is the Bucs second Super Bowl Championship in franchise history.   
Good Greek Moving & Storage is proud to be the official mover of the Tampa Bay Buccaneers and congratulates the entire organization on this amazing accomplishment.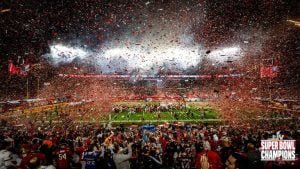 The Tampa Bay Buccaneers celebrate a victory in Super Bowl LV at Raymond James Stadium, February 7, 2021.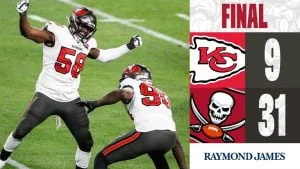 The Bucs defeated the defending world champion Kansas City Chiefs 31 – 9.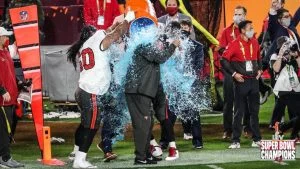 The win marks the second Super Bowl championship in team history, the Bucs also won the Super Bowl in 2003 defeating the Oakland Raiders (now the Las Vegas Raiders).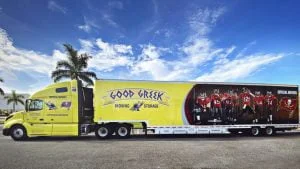 Good Greek opened a new franchise location in Tampa in June and announced the partnership in August 2020.  
Good Greek became the official movers of the Tampa Bay Buccaneers starting with the 2020-2021 season and handled all the transportation needs for the Buccaneers throughout this amazing season right up to the big game.
#champions #nfl #GoBucs #officialmovers #GoodGreekMovingandStorage #GoodGreek