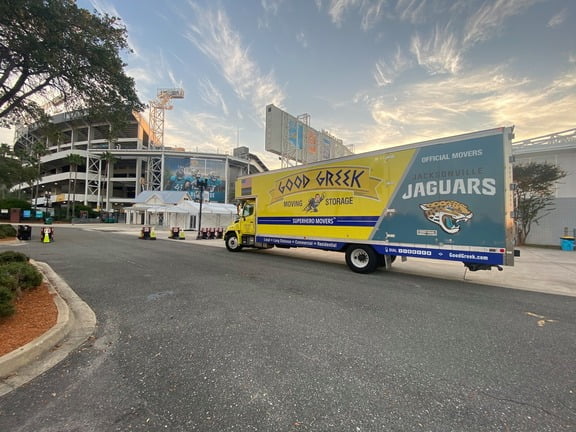 Once you make the decision to move to a new city, things can get overwhelming fast. It's important to slow down and take care of all the important things before you make a new city your own. It's an exciting time, but it's also easy to overlook important issues. The following checklist addresses some of the big issues you want to focus on before, during, and after the move.
Before You Leave Town
Before you hit the road to your new location, don't forget these important steps to ensure that you leave your current location as smoothly as you plan to arrive at your new one.
Avoid Losing Deposit
If you rent in your current location, make sure you inspect it thoroughly so that you can keep your deposit. If possible, it's best to do an inspection with the landlord present so you can address any issues in person. Also, avoid any actions that could cost you the deposit.
Forward Mail
Remember to get all mail forwarded to your new address. You'll also want to ask your landlord to forward any important mail to you. You can find out how to forward mail through the United States Postal Service. Also, make sure that all your subscription services know you are changing locations.
Disconnect All Utilities
Make sure to contact your electrical, water, and gas companies well in advance of your move-out date. That way you won't continue to get charged for power that other people end up using when they move in. Also, pay all parking fines and return library books.
Research Movers
Research movers and make sure you get someone with experience, a great track record, the services you need, and the proper licenses to move you where you need to go. Also, make sure they offer all the storage space you'll need for your move. You'll also want to learn how to select the right storage facility.
Before You Arrive
Before you physically arrive at your new place, there are many issues you can handle in advance from a long distance. For example:
Pick an Internet provider and set up a time in advance for them to meet you at your new place and set your system up. That way, you don't miss any days of service.
Set up all utilities in advance so everything is working when you arrive.
Make sure there are branches of your current bank in your new city. If not, make the switch to a new bank online before you move
Contact everyone you want to know that you are moving and let them know your new address
Get the right license for your pet ahead of time
Check out your new location on Google Maps and find all the places you will often need to go (grocery store, etc.)
When You Get There
This is a checklist you want to do right when you arrive. At this point, you should have professional movers unpacking your boxes. You'll want to quickly do the following:
Make sure all utilities are on.
Make sure it's cold in the refrigerator and freezing in the freezer.
Check the Wi-Fi and make sure it works from all rooms of the house.
Check for any signs of bugs or mice.
Make sure everything is clean and in place, look for any problems with sinks, toilets, or any damage. Contact your landlord immediately if there are problems.
After you get settled in, you'll want to drive around and confirm everything you saw on Google Maps in terms of grocery stores, pharmacies, bank branches, gym, parks, and anything else you had looked up in advance.
These tips can help you relocate with ease to a new city. To ensure everything goes as smoothly as possible, work with professional movers who have experience handling your type of move and offer all the services you need!