Professional Florida Condo and Apartment Movers
No move is too big for us to handle at Good Greek Moving & Storage. On the other hand, no move is too small, either! At Good Greek Moving & Storage we take the same care in moving a one-bedroom or two-bedroom apartment in South Florida as we do moving a mansion. We offer those moving an apartment the same Best Move Ever pledge we offer all our customers.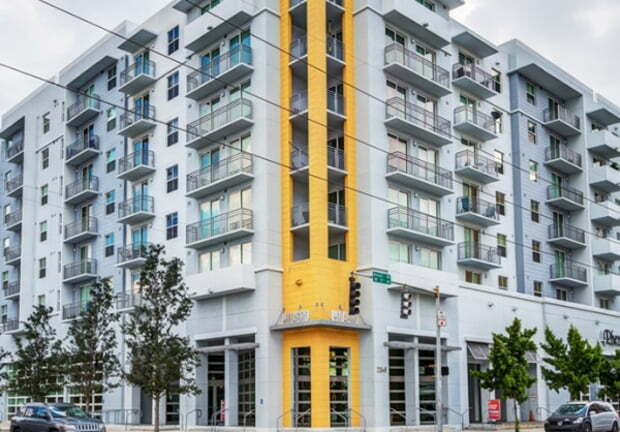 Apartment Movers in Florida
Whether you are moving into or out of Florida, we can give you the services you need to make the move as stress-free as possible. We are a full-service moving company, no matter how small the job. Whatever the size of your apartment, Good Greek Moving & Storage can get the job done.
Our services include the following:
A personal, in-home visit to assess your moving needs and offer a free estimate
Our written estimate price is cool – you won't get hit with extra charges on moving day
We can do assembly and disassembly of light furniture, such as beds
We can bring all the packing supplies you need – or do the packing for you!
We have moving pads and blankets to protect any fragile items you have in your apartment
If you need temporary storage space for some of your belongings, we offer secure, CCTV-monitored storage with a digital tracking system
We put customers first and always have someone ready to take your call and questions,24/7
Full Service Apartment Movers
Good Greek Moving & Storage is licensed to handle any kind of move. We can handle your local move in South Florida. We can move you across the state to the Tampa Bay area or Tallahassee. We also are licensed to handle moves that cross state lines. So, whether you are moving from New York City to Miami or West Palm Beach to Los Angeles, we can offer the services to do the job right.
Tips For Choosing An Apartment Mover
Many people don't think moving an apartment is as big a deal as moving a house. That's not true! If you live in an apartment, your move is just as important and requires the same careful planning. Here are some things you want to keep in mind when you make the choice on what apartment mover in Florida to pick.
You only want to pick a moving company that:
Offers insurance for your move, including the standard mover's insurance and access to third-party insurers
Has all the licenses required to do local, statewide and national moves
Gives you a written, moving cost estimate
Can offer you packing services and storage services in case you need them
Have years of experience in handling the type of move you need
Has good reviews from previous customers.
There's no one way to pick the right mover. But keeping these issues in mind will help you pick
the best one.
Why Trust Good Greek Moving & Storage?
We feel we offer the best moving services in South Florida. We treat each customer with respect and always act professionally. We have a customer-first approach to our business and always look for ways to make your move as stress-free as possible. If you live in an apartment and have an upcoming move, we ask that you give Good Greek Moving & Storage a call to hear what we can offer to make your move the Best Move Ever.
Call For a Free Moving Estimate: South Florida (561) 683-1313 – Tampa (813) 438-2700