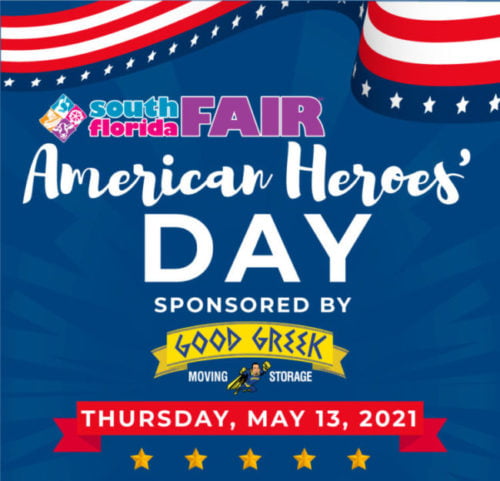 Good Greek Moving & Storage was honored to be the presenting sponsor of American Heroes' Day at the South Florida Fair in West Palm Beach. This annual event offers all active military, veterans, firefighters, law enforcement personnel, frontline workers, and their families entry to the fair for just $7 per person. A voucher for discounted ride wristbands was also available by visiting the Good Greek Moving & Storage booth inside the fair Expo.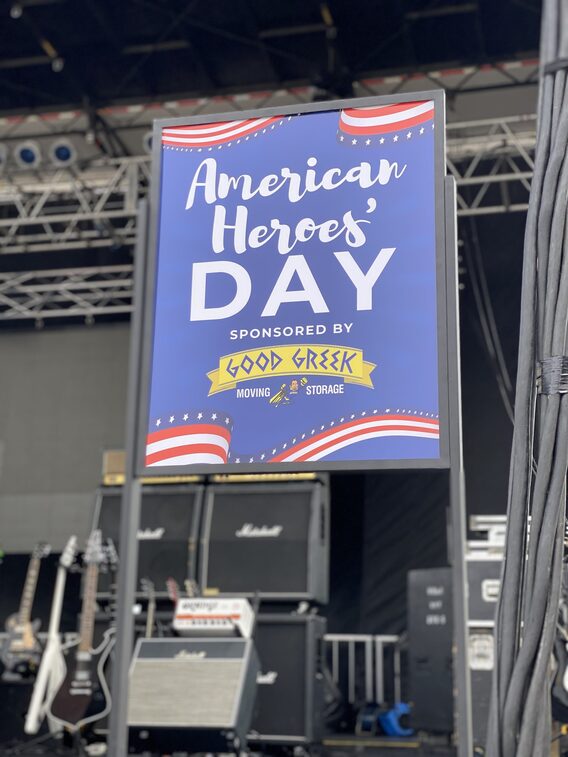 The day also featured a benefit concert called Songfest for Vets. Spero Georgedakis, the founder and CEO of Good Greek Moving & Storage spoke at the event after the presentation of colors by the Palm Beach County Sheriff's Office Honor Guard and the singing of the National Anthem by Miss South Florida Fair 2020 Juliette
Ashley Valle.
Songfest for Vets raised money to support the Wounded Veterans Relief Fund, the VFW Veterans Village, and the Paws 4 Liberty organizations. The Veterans Administration also had a booth at the event to offer services to veterans, including getting a COVID-19 vaccination.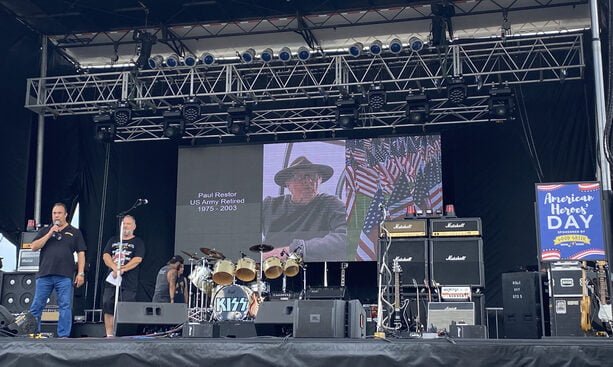 "On behalf of Good Greek Moving & Storage, I want to thank all the veterans, first responders, and all emergency response personnel," he said from the stage. "As a former police officer, this is a special day for me, which is why I like to sponsor hero's day. Although every day is a hero's day, as far as I am concerned. We're proud to support this event and wish everybody a great time."
Good Greek Moving & Storage was honored to be part of the day's festivities as a way to say thank you for the sacrifice and dedication to our country and the local community that these American heroes make every day.