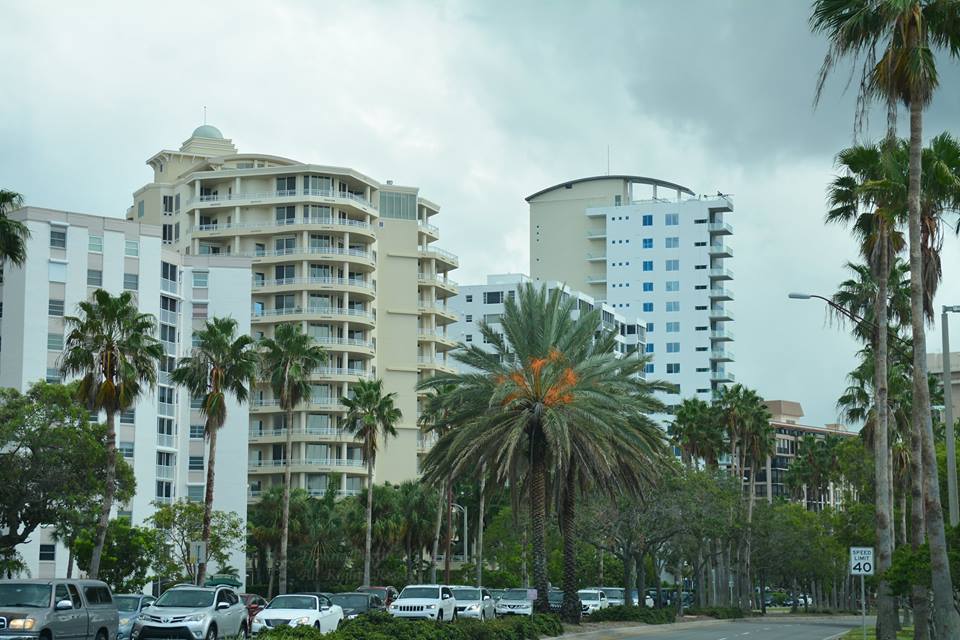 Florida has always drawn thousands of new residents every year from across the nation and around the world. But the influx of new residents to Florida and cities like West Palm Beach has hit new levels in the last year.
From 2021 to 2025, the state expects to add more than 300,000 residents per year, or about 845 new Floridians every day, according to state projections. And you can bet many of those people will move to West Palm Beach, a city where the population grew more than 11% between 2010 and 2019, according to data from the U.S. Census Bureau.
Why West Palm Beach? While Florida might not be for everyone, and getting used to the heat takes some doing if you come from northern climates, the city and South Florida offer a lifestyle that's hard to match. Here's why people are moving to West Palm Beach.
Great Job Market
One of the silver linings of the global pandemic is that people learned they could operate their businesses outside of traditional locations and still thrive. For example, financial firms have flocked to South Florida from New York, turning West Palm Beach into "Wall Street South". Business relocation's and a growing population have led to opportunities for white collar and blue collar workers, as well as entrepreneurs.
No State Income Tax
As with all of Florida, there's no state income tax. For people moving to West Palm Beach from high tax states such as California and New York, they are immediately giving themselves a double digit percentage salary increase.
The Beaches
Of course, other cities are in states with no state income tax, but they don't have 47 miles of beach along the Atlantic Ocean. That's what you have in West Palm Beach. There are many places for beach access, including Palm Beach, Juno Beach, Ocean Reef Park and Gulfstream Park.
A Growing Arts and Culture Scene
West Palm Beach continues to grow its own, unique art scene. The Norton Museum of Arts is the largest art museum in Florida with permanent collections in American, Chinese, European and contemporary art as well as photography. The city also boasts the Raymond F. Kravis Center for the Performing Arts and the Meyer Amphitheater. Every year, the SunFest art and music festival draws thousands to the waterfront.
Rosemary Square
Rosemary Square, once called CityPlace, is a perfect example of New Urbanist design, mixing restaurants, movie theaters, bars and great shopping with residential areas. All of it is walkable. People tend to gravitate to Rosemary Square for the weekend, and it's credited for revitalizing the city's downtown area.
Big But Not Too Big
West Palm Beach has about 112,000 people – big enough to have interesting things happening every day, small enough not to feel crowded. Also, you have access to everything in South Florida, which you quickly learn is one giant, connected metropolis. Miami, for example, is just over an hour's drive away (depending on traffic, of course) and even Orlando is only a couple of hours if a trip to Disney World is on your mind.
Beautiful Natural Areas
In addition to the beaches, West Palm Beach and the surrounding county also have dozens of nature areas that cover about 30,000 acres of land. All of it is dedicated to preserving the unique flora and fauna of South Florida, and much of it has great pathways for walking or jogging.
An International Airport
The Palm Beach International Airport offers direct, non-stop flights to many domestic locations and (as of 2021) the Bahamas, Toronto and Montreal. It might not have as many flights as Miami to the south, but most people can get to where they need to go from West Palm Beach.
It's a Golfer's Paradise
The PGA makes its headquarters in West Palm Beach. That's all you need to know. Oh, and there are more golf courses in West Palm Beach and Palm Beach County then there are in any other county in Florida.
Great Restaurants
From the pizza at Elisabetta's Ristorante to the steaks at the Okeechobee Steakhouse to the rustic Italian food at Grato, West Palm Beach has a little something for everyone. You will also find French (The Paris Bakery & Cafe) and Spanish (Havana). Other favorites include Avocados (tapas small plates and seafood dishes), Dr. Limon Ceviche Bar, Marcello's La Sirena (Italian), and Mazie's West Palm Beach (reimagined American dishes). That's just scratching the surface, but it gives you a good list of restaurants to start with when you move to WPB.
Travel to the Islands
West Palm Beach is closer to Nassau in The Bahamas than it is to St. Augustine. Havana, Cuba, is about as far away as Jacksonville. It's closer to Turks and Caicos than it is to Raleigh, North Carolina. You get the picture. Living in West Palm Beach puts you much closer to interesting international vacation destinations than most spots in the country. Get your passport if you don't already have one and take advantage with short flights to cool places. Also, if ships are your thing, there are departures almost every day from Fort Lauderdale, just down the road.
These are some of the reasons that people have decided to make West Palm Beach their home. Once famous for all the ex-New Yorkers, West Palm Beach now is attracting people from across the country, with plenty of natives also staying and helping create one of the best cities in Florida.